Gallery Video
GEORGE NEWS AND VIDEO - A steep increase in burials due to Covid-19-related deaths has resulted in the York Street cemetery in George being extended to accommodate more graves.
According to George Municipality's Community Services acting director Allen Paulse, the number of burials at municipal cemeteries increased sharply over the past three months, from 64 burials in October last year to 94 in November and 176 in December.
"Most of these were confirmed Covid-19-related deaths," said Paulse.
The George municipal area has four operational cemeteries, namely York Street, Thembalethu, Touwsranten and Uniondale.
According to Paulse, the York Street cemetery is nearly full. "Groundworks for the extension and establishment of a new cemetery on municipal land adjacent to the current York Street cemetery started last week, on 11 January."
He said the new cemetery will add about four hectares, roads included, and should accommodate an estimated 6 250 burial sites. "The new site will be used exclusively for local inhumation [people from George and close surrounds]."
The Uniondale cemetery is also nearing capacity. Negotiations are ongoing with the national Department of Public Works for securing suitable land for cemetery purposes.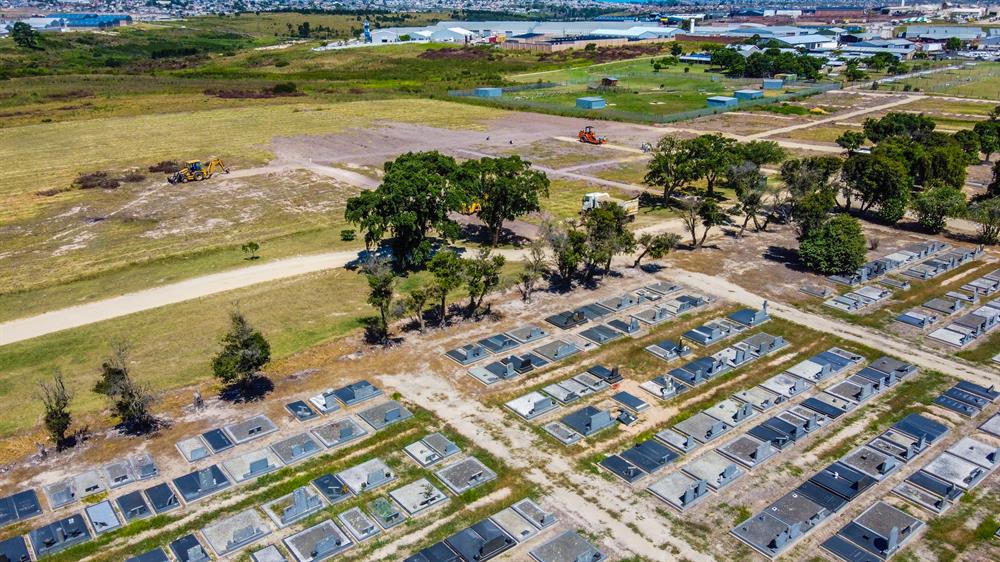 Groundworks have started on four hectares of municipal land adjacent to the George cemetery in York Street. It will provide space for 6 250 graves.
Crematorium running 24/7
Irene Vermeulen, owner of the George Crematorium, said they are having a rough ride and have had to institute a night shift to keep going 24 hours a day, seven days a week.
"We had a backlog of six weeks, but managed to get it down to four thanks to the double shift. We are doing 20 cremations per day in a facility that was built for eight. A client normally waits between seven and 10 days, but there is nothing we can do about the backlog. We are trying our best. The staff are over-tired."
She said the crematorium is functioning at the highest capacity possible. "This is an old facility and the chimney gave some trouble about a month ago, but we managed to sort it out fast."
Watch a video below.
Photo gallery | Covid-19: More grave space needed
Other crematoriums she approached for help are inundated themselves and have had to obtain cold trucks for storage on their sites. "Despatch said they might be able to help if we really do run out of options."
Vermeulen received approval last year to build a new oven, but because of the lockdown could not obtain the required materials and mechanical equipment. "We are starting to build this week, but it will take three months, so it is not going to save us."
Four hectares of municipal land adjacent to the George cemetery in York Street will provide space for 6 250 additional graves.
Challenging time for undertakers
Circumstances are also challenging at Vermeulen's three undertaker branches in George, Oudtshoorn and Knysna. Additional staff were appointed at the two latter branches, but George is still coping, said Vermeulen.
"We try to use technology in order to limit office visits by the family of a deceased person to two to stay safe. Only one staff member, at the George branch, has been infected with the virus, but he has returned from quarantine."
Max Booi, owner of Booi Funerals in Thembalethu, said they handle about five bodies per week.
According to Gert Niehaus of the local Avbob office, December was busy, but it has tapered off over the past two weeks.
"We receive a lot of assistance from our head-office, but there is a lot of pressure on our staff. Despite this, the office is handling the situation very well. Most of the families of the deceased are understanding and we appreciate their support and prayers."
Mortuaries
Pressure on mortuaries in the Garden Route has eased with the decrease in the number of Covid deaths, according to Johan Compion, Health and Environmental Services manager at Garden Route District Municipality.
"The average mortuary space available in the district is currently 46%. The district municipality's health section monitors human remains on a continuous basis. We receive feedback from undertakers every second day. Up until now, they have coped very well with the pressure, except for some individual problems."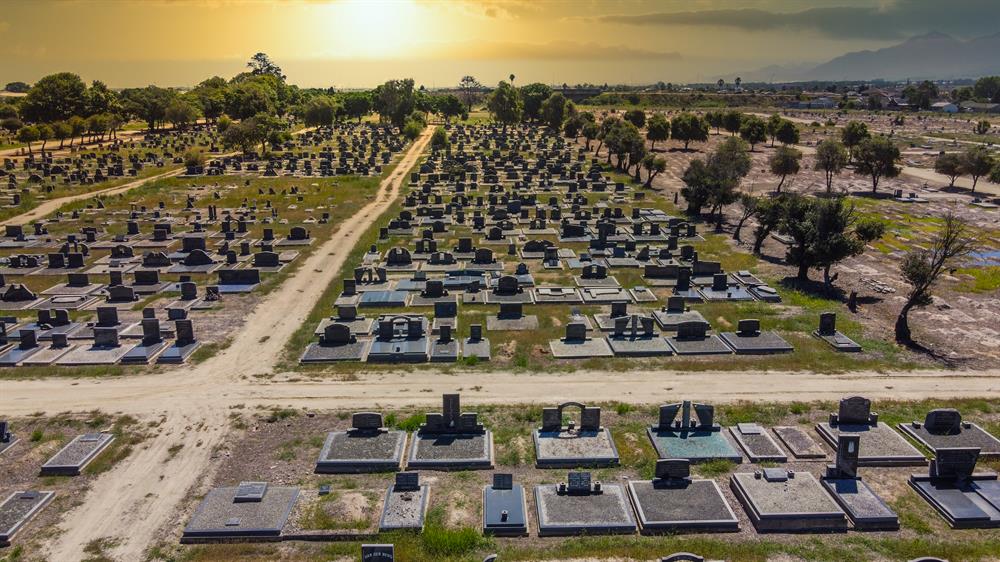 The George cemetery in York Street is filling up fast due to a steep increase in burials, most of which are due to Covid-19-related deaths.
Photos: Wessel van Heerden
'We bring you the latest George, Garden Route news'