Gallery
GEORGE NEWS - Western Cape Minister of Human Settlements, Tertuis Simmers, in his capacity as the head of the Covid-19 response in the Garden Route, was in Pacaltsdorp this morning where he and other dignitaries handed out information pamphlets and face masks in an effort to create Covid-19 awareness.
Simmers said the infection rate has to be pushed down and it is therefore critical to keep the spotlight on the coronavirus. "This is truer now, particularly since the alert level has been relaxed and more people can move around," he stressed.
The Garden Route currently has 166 active cases per 100 000 of the population - twice the average for the Western Cape, which is 72 per 100 000.
As of 27 August, 7 440 people of the 8 659 who have tested positive in the Garden Route have recovered and 277 have died.
Pacaltsdorp and Thembalethu have been identified as hotspots.
Simmers engaged with community members on the common at Hypersave in Pacaltsdorp where he talked to passers-by about Covid regulations and hygiene protocols. He was accompanied by Garden Route District Mayor Memory Booysen, George Mayor Leon van Wyk and various councillors, as well as the Premier's community liaison officers, who moved out into the streets in the area to spread a message of infection prevention.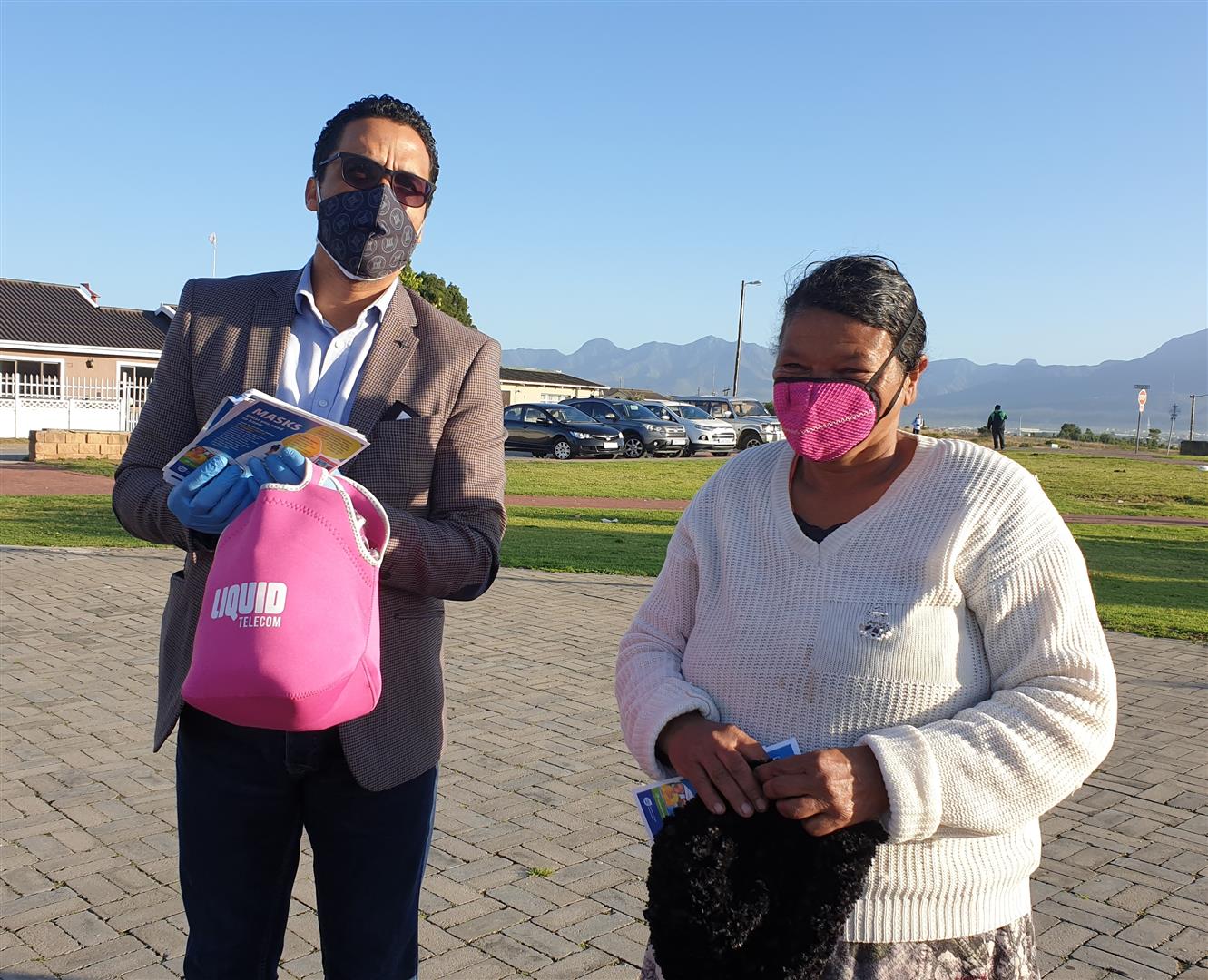 Maria Louw is one of several Pacaltsdorp residents who received a mask from Minister Tertuis Simmers, head of the Covid-19 response in the Garden Route.
'Support local business'
Premier Alan Winde said in a statement yesterday, 26 August, that it will take some time for businesses to rebuild and regain what was lost during the lockdown. He appealed to everyone to support a small or a local business wherever they can to help to protect jobs.
"Whether it be through buying your fruit and vegetables from a local vendor, buying locally produced clothing, or going out for a meal or a coffee, you can help to support a business and the jobs that they create.
Photo gallery: Covid-19 outreach in Pacaltsdorp
"You can also help to support small businesses without spending a cent by reviewing them on social media or by recommending them to family, friends and colleagues. But please remember to do this safely, by always following the golden rules," said Winde.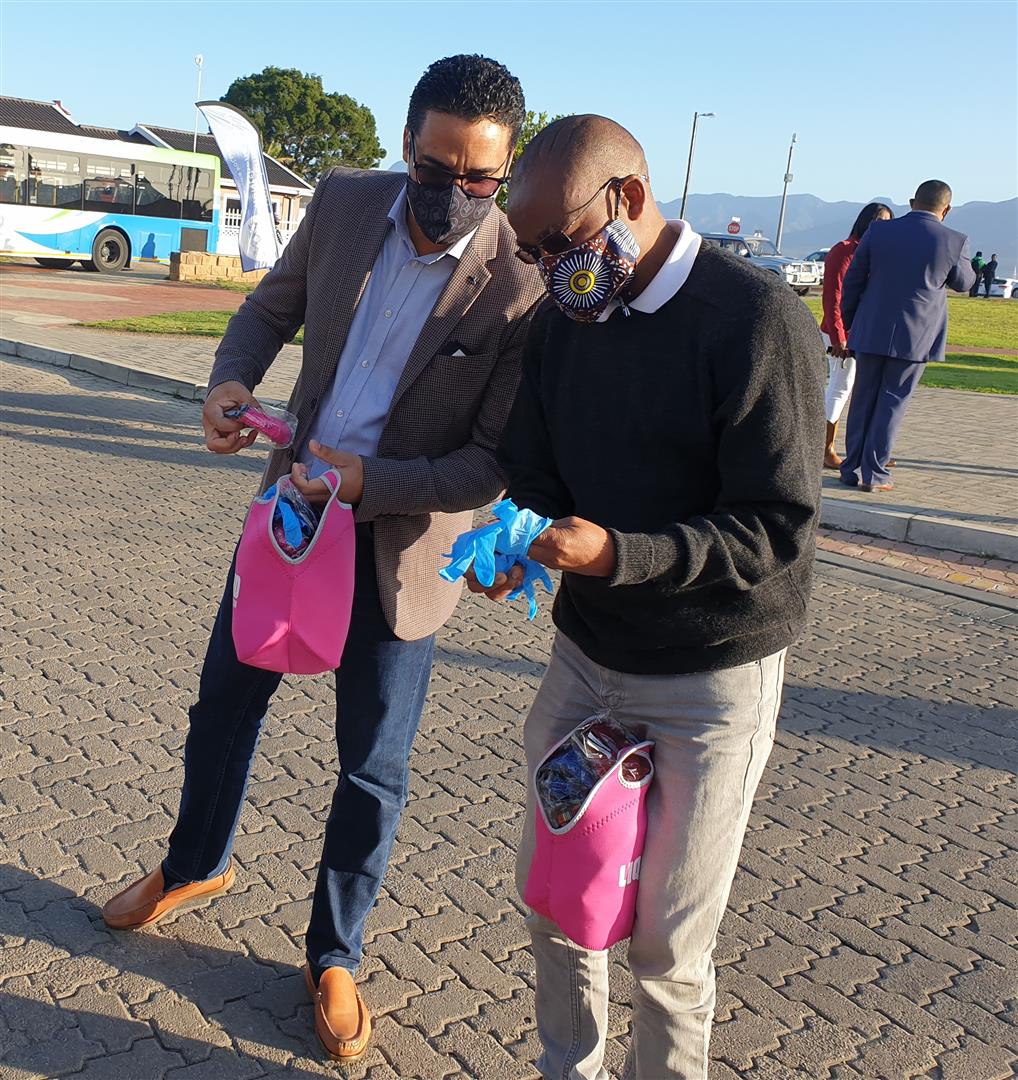 Garden Route District Mayor Memory Booysen and Minister Tertuis Simmers prepare to go out and interact with the community around Covid-19 hygiene protocols.
Related article: Covid figures concern district mayor
'We bring you the latest George, Garden Route news'