Update
GEORGE NEWS - Local beachgoers became heroes overnight after five people were saved from drowning during two separate incidents at Leentjiesklip beach last Sunday, 16 February.
The first rescue took place at approximately 12:20 when three men were dragged out to sea by a rip current while swimming.
An eyewitness who prefers that his name not be mentioned, saw the men in trouble and raised the alarm.
Chris Murdy, who was on the beach playing volleyball with friends, told the George Herald that they heard someone calling for help from further up the beach.
"Myself and Kerrin Bolton were the first to run into the water," he said. "I swam out and got hold of one of the men and Kerrin helped me to pull him out. We carried him out. Another volleyball player grabbed a pink buoy and swam back to help the other two. By the time he got to them they were already on the rocks where people helped to pull them out. We alerted the NSRI who were there within five minutes."
Chris Murdy (left) and Kerrin Bolton, who saved one of the near-drowning victims at about 12:30 on Sunday afternoon.According to NSRI Wilderness station commander, Garth Dominy, the three men were treated by paramedics for scrapes and bruises but required no further assistance.
The second incident took place at approximately 17:20 when two friends from Pacaltsdorp, Justin April (23) and Quintin Jacobs (26), were also pulled out to sea in the rip current.
According to Craig Lambinon, NSRI spokesperson, George Methodist Church pastor Pete Veysie saw the men in trouble and swam out to help them. He managed to bring April to safety who was treated on the scene by paramedics and transported to hospital. He has since been discharged.
Jacobs, however, was swept towards the Kaaimans river mouth when brothers Ettiene and Cecil Klue, who were fishing from the rocks, saw him in the water.
"My brother and I were fishing when we saw someone in trouble in the water," said Ettiene. "I reeled in my fishing line and used the rugged edge of the rocks to cut the hook from the line leaving the sinker." He then managed to cast his line to Jacobs, who wrapped it around his hand about 20 or 30 times.
Ettiene Klue was celebrating his birthday by fishing with his brother in Wilderness when he saw Quinton Jacobs in trouble in the water.Fighting the strong currents, Ettiene managed to help Jacobs onto the rocks where some of his friends helped him to safety.
"Barring some cuts and bruises from the rocks, Jacobs was unharmed," said Lambinon.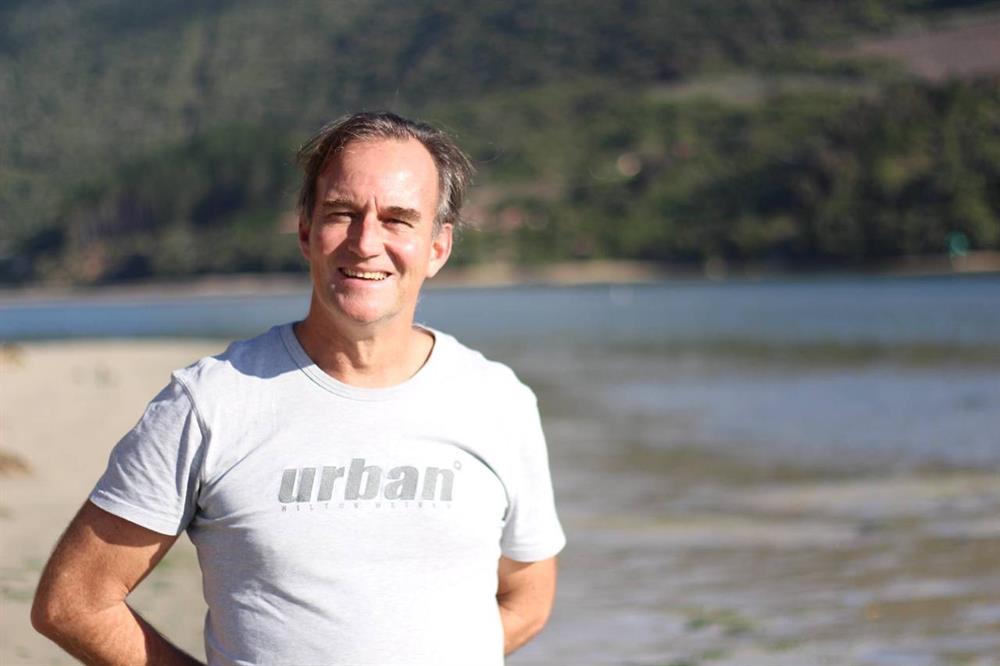 Minister at the George Methodist Church, Pete Veysie, rescued Justin April from the water on Sunday afternoon at approximately 17:20 on Sunday afternoon.
'We bring you the latest George, Garden Route news'