Gallery
GEORGE NEWS - Dressed to a tee for their first day in Gr 1 at Glenwood House, little ones gathered in front of the classrooms early this morning, 14 January, greeted their parents and made memories that will last a lifetime.
A special photo booth gave parents the chance to take a quick snap before the start of their kids' very first day at big school.
Group Editors Operational Manager Nicole Rimbault and her husband Chris joined the rush when they came to see off their eldest, Callum, on this special day.
This year Glenwood House has an enrolment of 60 pupils in grade one - three classes with 20 pupils each. "Glenwood has shown a healthy growth over the years and 2019 is no exception," said headmaster Dennis Symes.
Click here for a photo gallery.
"Over the years, Glenwood has built an outstanding reputation as an institution of educational excellence. We have attained a 100% IEB matric pass rate since our inception in 2006. Glenwood has happy children who embrace the motto of the school, 'In pursuit of excellence'. Our pupils continually strive to improve themselves and lift their standards. We encourage our children to use themselves as a benchmark!"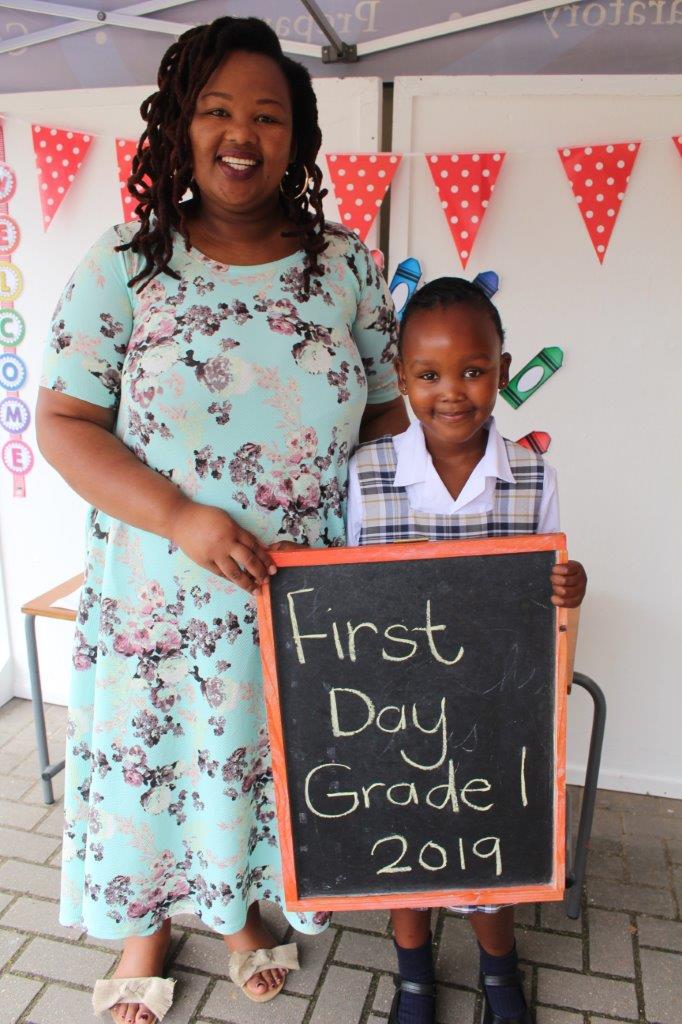 Imboyam Mjumba and mom Yanga.
Symes said the school must create a climate in which the children can be happy and achieve the goals they set themselves.
"The values of respect, integrity and pride are paramount in our approach to education."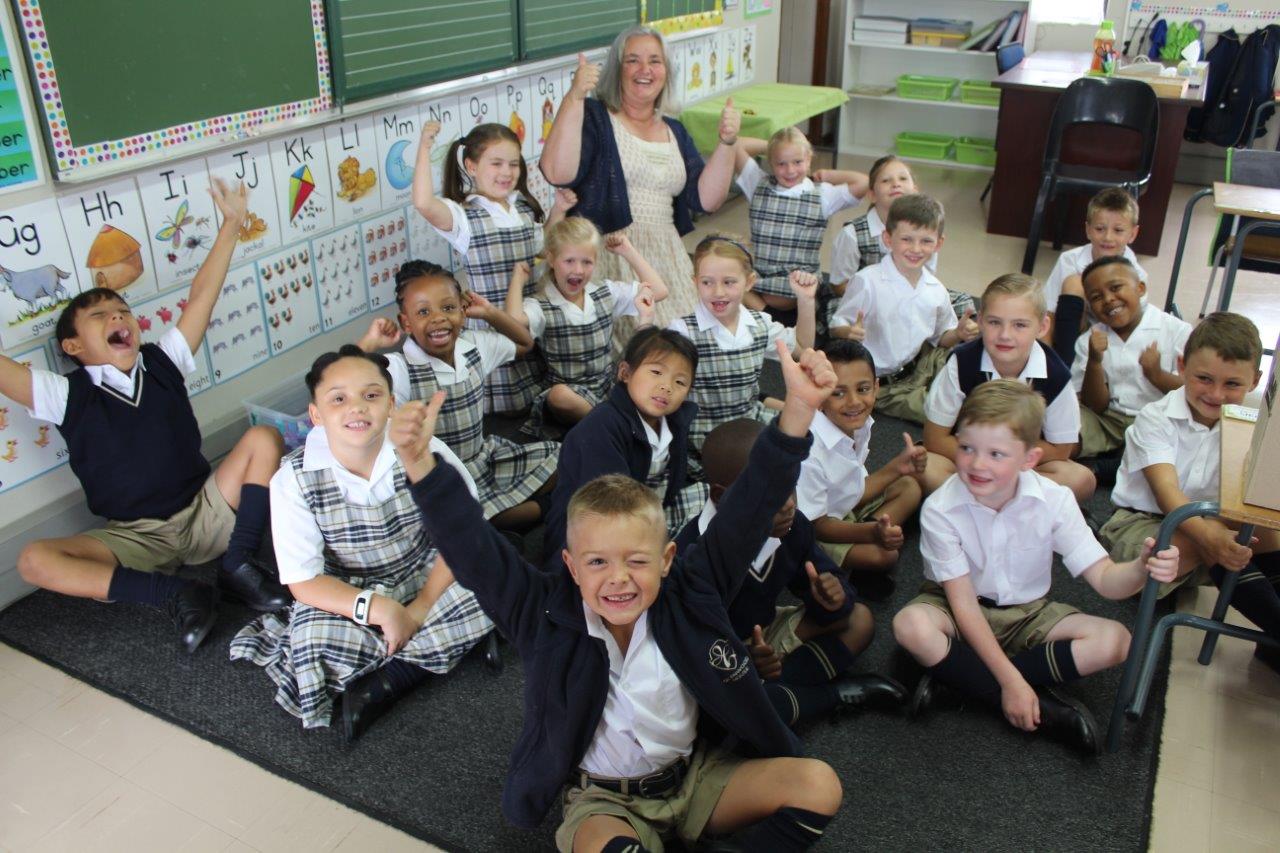 In class with teacher Ingrid Süllwald.
'We bring you the latest George, Garden Route news'