GEORGE NUUS - Byna 'n jaar na hy sy vrou en kinders verloor het, het Ettienne Scheepers van Heroldsbaai weer nuwe liefde gevind, en hy het nie nodig gehad om ver te soek nie.
Scheepers sê sy lewe het weer begin sin maak na die gesinstragedie toe daar 'n sterk emosionele band tussen hom en Heidi se niggie, die blou-oog Nazisca Moolman, begin vorm het.
Scheepers se vrou Heidi (35) en hul twee kinders, Hugo (2) en Cozette (6) het op 22 Oktober 2019 vermis geraak. Die voertuig waarin hulle gery het, 'n silwerkleurige Volkswagen Caravelle, is die volgende dag aan die voet van 'n krans op die rotse in die see naby die berugte uitkykpunt, Voëlklip, gevind.
Hugo se lykie is Donderdag 24 Oktober naby die wrak gevind. Heidi se liggaam is daardie Saterdag naby Heroldsbaai gevind en Cozette se liggaam word steeds vermis.
Volgens Scheepers was sy lewe na die voorval 'n lewende hel. "Nie net moes ek die dood van my vrou en kinders verwerk nie, maar my lewe was 'n absolute nagmerrie weens verskeie skinderstories en onwaarhede wat die rondte op sosiale media gedoen het," sê hy.
Maar elke donker wolk het 'n silwer randjie en Scheepers vind nou vertroosting in die arms van Moolman, 'n vrou wat hy net so lank ken as sy oorlede eggenoot.
Moolman, 'n ma van twee van Bloemfontein, is tans besig om van haar man te skei.
"Sedert Heidi en die kinders se dood was en is Nazisca steeds my grootste ondersteuner. Sy het my bygestaan van die begin af en ons het 'n baie sterk emosionele band begin vorm. Sy was regtig daar vir my," sê Scheepers.
Hoewel sy verhouding met Moolman sommiges se wenkbroue laat lig, voel Scheepers dat dit tyd is om met sy lewe aan te gaan. "Ek sal altyd lief wees vir Heidi en ek sal altyd na my gesin verlang, maar ek kan nie vir die res van my lewe in sak en as sit nie. Ek weet nie wat mense verwag nie, maar tot hulle nie in my skoene was nie moet hul liefs nie oordeel nie. Niemand kon voorspel wat gebeur het nie."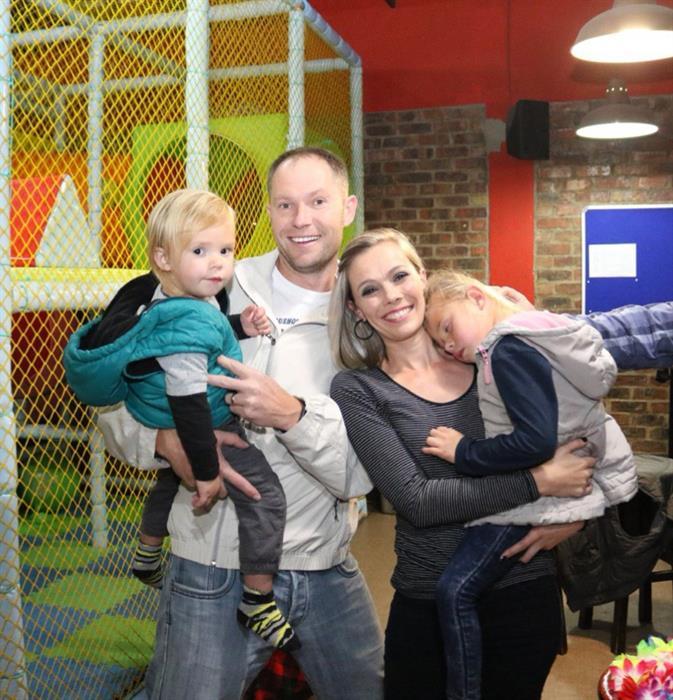 Ettienne Scheepers saam met Heidi en hul twee kinders, Hugo en Cozette.
Scheepers het aangedui dat hy en Moolman 'n kranslegging ter herdenking van Heidi, Hugo en Cozette op 22 Oktober by die plek waar hul voertuig die pad verlaat het, gaan hou.
Suid-Kaapse polisiewoordvoerder, kapt. Malcolm Pojie sê dat alle moontlikhede steeds ondersoek word en dat die ondersoek na Heidi en die kinders se dood voortduur.
Almost a year after losing his wife Heidi (35) and children Hugo (2) and Cozette (6), Ettienne Scheepers from Herold's Bay has found love in the arms of Heidi's cousin, Nazisca Moolman. Heidi and the children went missing on 22 October 2019. The silver Caravelle they were in was found at the foot of a cliff near the infamous lookout point, Voëlklip, the next day. Hugo and Heidi's bodies were recovered from the sea, but Cozette was never found.
Verwante artikel: Voëklip-tragedie: Ettienne wil net in vrede rou
'Ons bring jou die nuutste George, Tuinroete nuus'