GEORGE NEWS - Life Community Services (LCS) held a very successful holiday club over three weeks, attracting hundreds of children from various communities.
"The theme was 'The great treasure hunt' with children discovering that they are treasures in the Kingdom of God through drama, games, arts and crafts and Bible teaching," said Sally Versfeld, LCS director.
Visiting teams from churches in Cape Town provided much-needed support for the staff and contributed to the success of the programme.
One of the activities aimed to make children aware how much they can contribute to solving the problem of illegal dumping in their communities. They collected bags of recyclable items.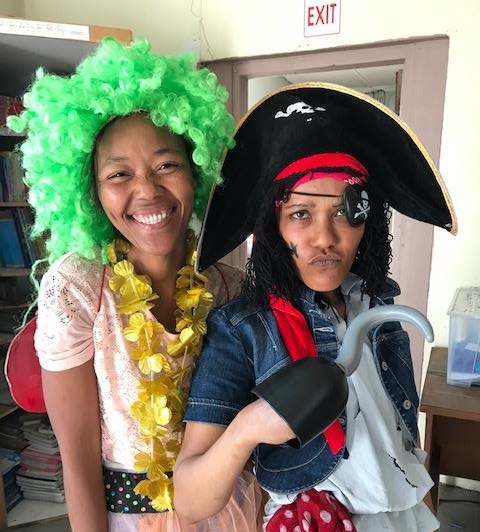 Truly Bell (aka Monique Williams) and Pirate Pete (Warradia Theunissen) spear-headed the drama team and provided a lot of fun for the kids.
'We bring you the latest George, Garden Route news'