GEORGE NEWS - Inilé du Toit, Grade 11 learner at Glenwood House and Junior City Council (JCC) Mayor of George, made her first public speech for 2020 at the Garden Route online Youth Day celebrations.
The conference, which took place at the George Community Church, was broadcast on social media by Ryco TV.
Inilé brought a motivational message to inspire her peers during the current time of Covid-19 upheaval. She said high school years are about studying hard, preparing for tertiary studies or other ventures and having social interactions, but the pandemic has robbed their generation of this. Instead of carefree teenage years, they are under lockdown and in isolation.
"Although the world may never be the same as before, our old normal of the rat race robbed us of time and gave us responsibility that overwhelmed us. The earth suffered because of human beings' actions and the more we had, the more stuff and better stuff we wanted," she said.
However, rather than focusing on what we have lost, we must look at what we have gained. She urged people to do introspection and think about the valuable lessons of adaption and survival we have had to learn during this period. She urged South Africans to celebrate our front-line workers, caregivers and community leaders that persisted and still do their work diligently during this crisis.
The JCC has turned their "misfortune" into others' well-being. A youth council they were due to attend was cancelled due to Covid-19, so instead they used the money to buy food, books and blankets and donated it to the Love George Organisation. "We've decided to give instead of receiving. If we have nothing left, we have faith. Let's look in our own hearts and let us see how much we have gained when we give more than we receive," Inilé said.
Ryco TV had lined up speakers from across the Garden Route, including George Deputy Mayor Charlotte Clarke and Councillor Liza Stroebel, who has been the mayoral custodian of the JCC for the past four years.
Clarke motivated the youth by saying challenges such as the crisis we are in, push one to think out of the box and nothing worthwhile is usually achievable in one go.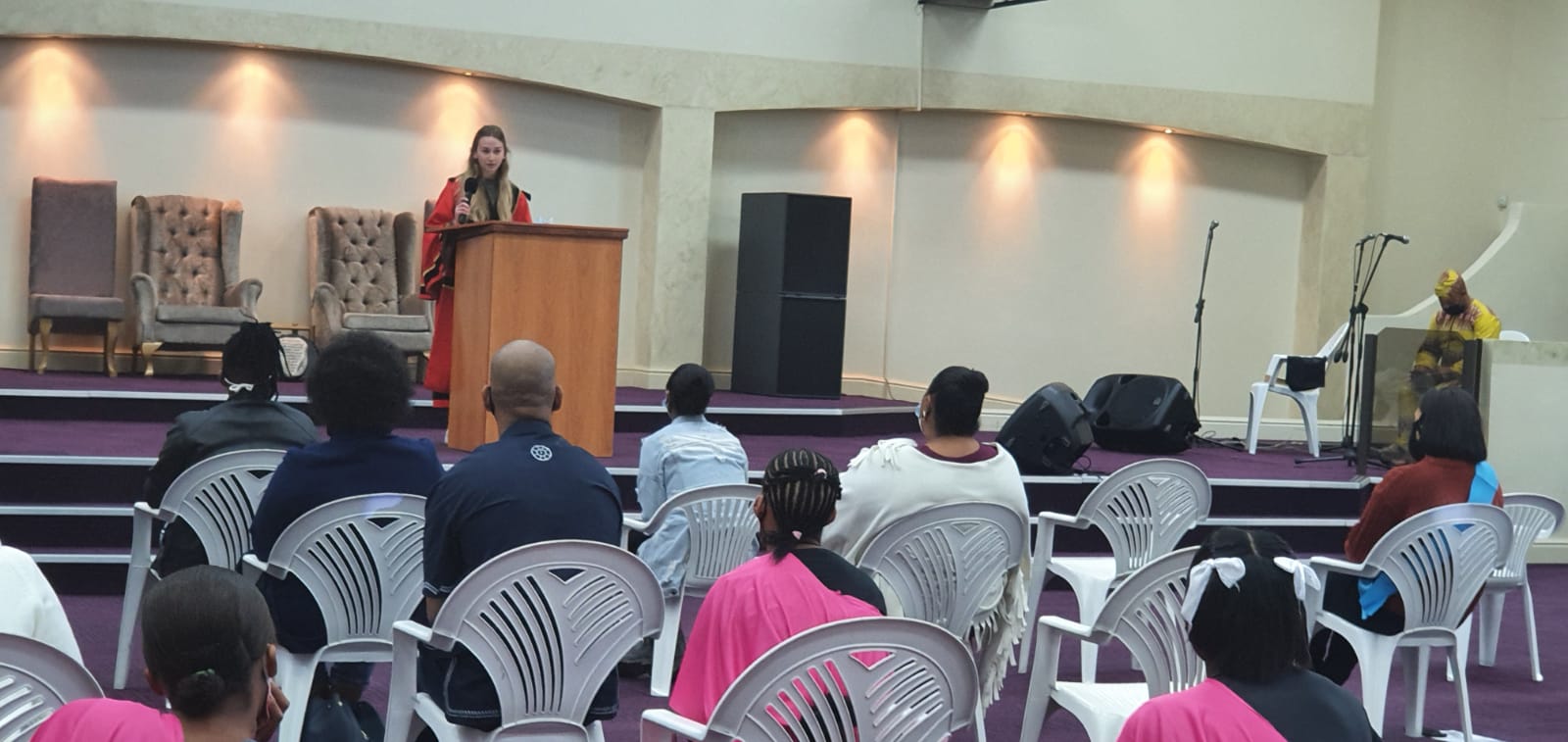 Photos supplied
'We bring you the latest George, Garden Route news'