TUINROETE NUUS - Nieteenstaande 'n onseker toekoms en die Covid-19-pandemie is die jeug positief. Dit is die boodskap van jeugleiers en jeugdiges wat hul gevoelens gedeel het oor die toekoms enkele dae voor Jeugdag op Dinsdag 16 Junie.
Annika van Zanten, hoofdogter van Hoërskool Outeniqua, in George het gesê in die stadium is daar nog baie onsekerhede, veral vir die huidige matriekgroep wat al begin planne maak vir aanstaande jaar.
"Dis moeilik om te beplan want 'n mens is nie seker wat volgende week gaan gebeur nie." Ons is onseker, maar ons besef ook dat ons geleenthede kry wat geen ander matrieks gaan kry nie."
Sy is positief oor die toekoms. Volgens haar gaan die Covid-19-ervaring 'n sterk groep jong mense kweek.
Corné Jonck, hoofseun van Langenhoven Gimnasium op Oudtshoorn, het gesê die virus het skielik gekom. Die gr. 12's is teleurgesteld omdat die jaar verkort is. Kort na die virus begin het, het hy vir homself gesê daar is niks wat hy kan verander nie en hy moet die beste van 'n slegte situasie maak. "'n Positiewe ingesteldheid gee my geleentheid om nuwe drome te vervul."
Covid-19 het hom laat besef mens moet vir vandag leef. "Ons is van niks meer verseker. Ons kan wel verseker wees dat Jesus 'n plan het vir ons toekoms en ons moet Hom vertrou."
Hy het hoop vir die toekoms en is van voorneme om aanstaande jaar tandheelkunde te gaan studeer.
Buhle Schaap van HTS Eden, George.
Tiffany Februarie, hoofdogter van Kairos Senior Sekondêr op Heidelberg, het gesê, "Dis moeilike omstandighede, maar dit sal ons nie onderkry nie. Persoonlik het ek hoop vir die toekoms, nieteenstaande die pandemie. Die jeug sal die uitdagings kan hanteer." Sy wil aanstaande jaar gaan studeer.
Andrew Rossouw, hoofseun van Kairos Senior Sekondêr op Heidelberg,
Andrew Rossouw, hoofseun by dieselfde skool, het gesê dit is 'n aanpassing. Die onderwysers het gehelp om hulle te skaaf vir die toekoms. Hy is nie bang vir die toekoms nie. Dinge het verander en dis 'n ander toekoms as wat mense verwag het.
"Die jeug moet mekaar ondersteun en vir mekaar bid, ons moet gefokus wees en ons oë moet gerig wees op die Hemelse Vader. Ons moet glo en weet daar is lig aan die einde van die tonnel."
Melissa Durant van George, 'n Unisa-student in maatskaplike werk , het gesê daar is kommer by die jeug oor wat die toekoms inhou, veral die finansiële implikasies en werksgeleenthede. Dis 'n vreemde tyd en niemand is seker wat die toekoms inhou nie. "My geloof in die Here hou my staande. Daar is altyd hoop. Mense moet goedhartig en liefdevol teenoor mekaar wees om die situasie meer draaglik te maak."
Melissa Durant van George, 'n Unisa-student in maatskaplike werk.
Buhle Schaap, 'n leerder van HTS Eden het gesê dit is wonderlik om weer terug te gaan skool toe. Dit was 'n uitdaging om "aanlyn skool" te gaan. Hy is bekommerd oor die beskikbaarheid van werksgeleenthede wat daal. Nieteenstaande al die gebeure is hy steeds van plan om aanstaande jaar meganiese ingenieurswese te gaan studeer. Sy advies aan die jeug is om steeds hul drome na te streef en positief te bly.
Lubone Mcanda, leerling van HTS Eden het gesê die jeug van 1976 is 'n groot inspisirasie vir alle Suid-Afrikaners. Al vrees hy vir sy lewe streef hy steeds na grootsheid en weier om Covid-19 as 'n verskoning te gebruik.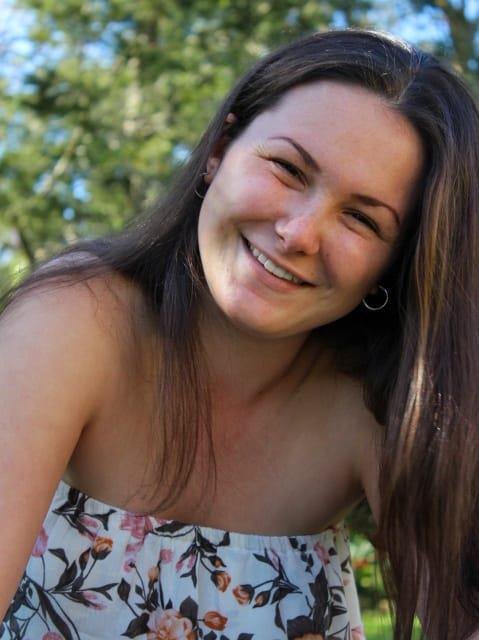 Annika van Zanten, hoofdogter van Hoërskool Outeniqua,
Despite a uncertain future because of covid-19, youth leaders are still positive. They gave an idea of their feelings about the future against the backdrop of Youth Day that will be celebrated next Tuesday, 16 June.
Corné Jonck, hoofseun van Langenhoven Gimnasium in Oudtshoorn.
Dear reader, As your local news provider, we have the duty of keeping you factually informed on Covid-19 developments. As you may have noticed, mis- and disinformation (also known as "fake news") is circulating online. Group Editors (publications and online platforms) is determined to filter through the masses of information doing the rounds and to separate truth from untruth in order to keep you adequately informed. Local newsrooms follow a strict pre-publication fact-checking protocol. A national task team has been established to assist in bringing you credible news reports on Covid-19.
'Ons bring jou die nuutste Tuinroete, Hessequa, Karoo nuus'