GEORGE NUUS - Die AfriForum-tak in George het nege hulppakkette aan kleuterskole in die dorp versprei as deel van die #AfriForumStaanSaam vir Skole-projek wat in samewerking met AfriForum Jeug van stapel gestuur is.
Die skolehulppakkette bevat Covid-19-inligtingstukke, patrone vir gesigmaskers, klaskamerplakkate, elektroniese termometers, handreiniger en handreinigerstaanders.
Volgens AfriForum beloop die waarde van een pakket R6 500.
Die volgende skole het pakkette ontvang: Happy Feet-dagsorgssentrum, Kleuterwoud, Loerieland Speelskool, Heeltyd Speeltyd Kleuterskool, Mandy's Play Pen, Beaumont ELC and Pre-Primary School, George Pre-Primêre Skool, Fun in the Son Christian Preschool en Trippel Toontjies-speelskool.
"Ons kinders is kosbaar en ons bou die toekoms vir hulle. Dit is waarom die George-tak graag betrokke raak by so 'n wonderlike projek. Saam is ons sterker en sal ons ook deur hierdie krisis kom," sê Marius Venter, voorsitter van AfriForum se George-tak.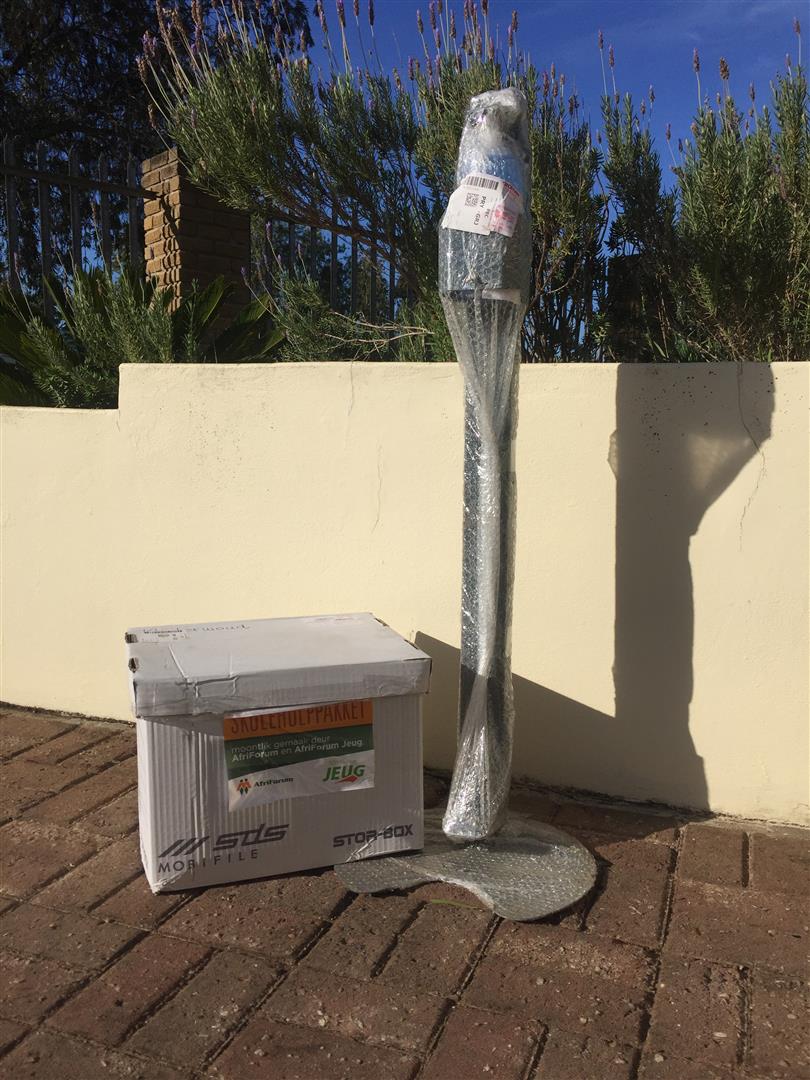 Die skolehulppakket.
"Dit is werklik 'n voorreg om in 'n krisistyd soos hierdie uit te reik na ons skole en ons bydrae te lewer om skole by te staan om seker te maak dat hulle voorbereid is om die 2020 akademiese jaar voort te sit.
"Skole het nie vir hierdie ekstra uitgawes begroot nie en daar word oral geraap en geskraap om die veiligheid van leerders te verseker. AfriForum het geweldig baie aansoeke vir hulp van skole ontvang aangesien skole onvoldoende hulp van die departement van onderwys ontvang het," sê Arno Greyling, AfriForum se distrikskoördineerder vir die Suid-Kaap.
'Ons bring jou die nuutste George, Tuinroete nuus'