Gallery
GEORGE NEWS - A heated debate on how to tackle the issue of the homeless in George ensued at a stakeholders' meeting on Monday. The meeting was held at the George banquet hall, with an open invite to the public to share their thoughts on the matter.
The group of about 30 attendees included representatives of the business sector, Cremhog (Christian Ministries to the Homeless of George), George Municipality, clergy, an individual who previously worked at private rehabilitation centres, other social organisations and people living on the streets.
Arguments between the convener, portfolio councillor for social development Sean Snyman, and members of Cremhog, took up a substantial chunk of the meeting.
Click here for a photo gallery.
André Olivier of Cremhog maintained that their organisation is not dependent on municipal funding. He said they merely approached the municipality for financial assistance.
Cremhog is currently waiting for a contract to lease a piece of municipal land at the bottom of Market Street. They want to erect a shelter which would aid in the social development of the homeless.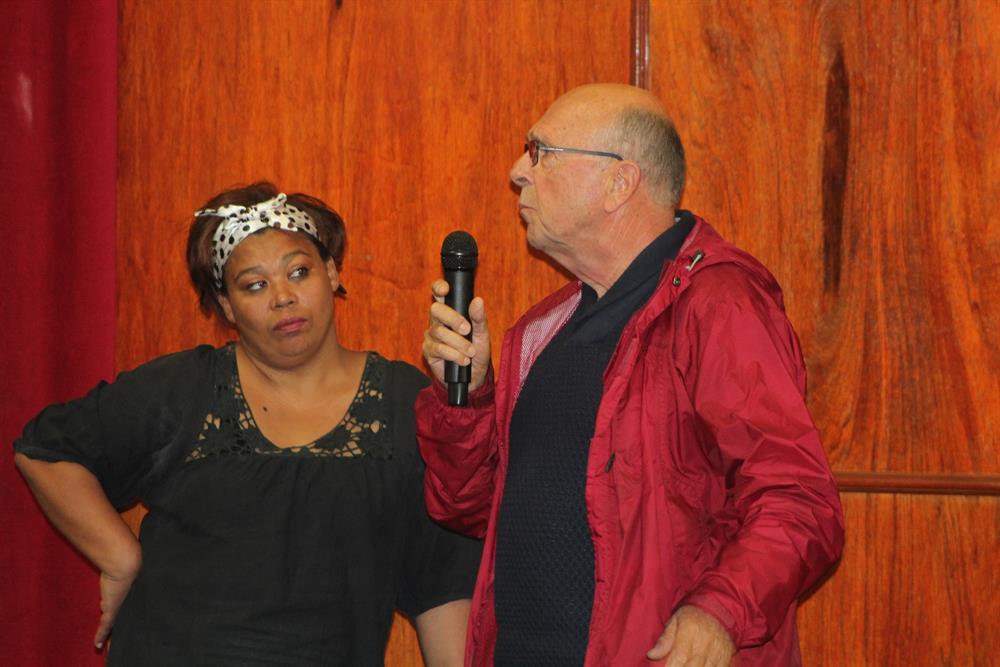 Businessman Nanno Evenhuis supports Cremhog's mission, saying there is a lot waiting in the wings. "Don't reinvent the wheel," he said. With him is social development officer Estelle Fredericks.
Snyman maintained that a more holistic and sustainable approach is needed, which would include help to drug addicts who will need in-depth rehabilitation. According to Snyman gaps in the Cremhog business plan is hindering implementation.
Some attendees shared their willingness to work with Cremhog and render services at the centre. A point was raised that Cremhog should be assisted to fine-tune their business plan to meet the norms and standards required for similar centres.
The decision was made to invite all interested parties to the next People Living on the Streets Forum meeting to discuss the Cremhog proposal. Attendees also affirmed their willingness to become part of the forum.
It was agreed that there exists an urgent need for a night shelter, substance abuse rehabilitation centre and a social rehabilitation centre.
André Olivier of Cremhog. Photos: Michelle Pienaar