GEORGE NEWS - The 2018 Hoekwil Open Gardens, which forms part of the national Open Gardens of South Africa initiative, took place over the weekend of 20 and 21 October, with 11 spectacular gardens put on public display.
This is a special time of the year, when passionate gardeners share their favourite spaces and the public can take home new ideas or simply enjoy a day out. The weekend was once again a great success with over 450 visitors recorded, coming from as far afield as Mossel Bay and Plettenberg Bay.
After the popular event had to be cancelled in 2017 due to the devastating fires which swept through the Garden Route, it was a delight to see so many visitors returning to the rural hamlet of Hoekwil this year.
The majority of the proceeds from the Open Gardens of South Africa is donated to selected charitable institutions and this year the committee nominated The Seven Passes Initiative and Alzheimer's Southern Cape.
The Hoekwil Open Gardens committee was delighted to hand over R7 000 to each organisation, as these charities provide essential support and engagement to the community at large.
The event was once again sponsored by Lew Geffen Sotheby's International Realty George and Wilderness.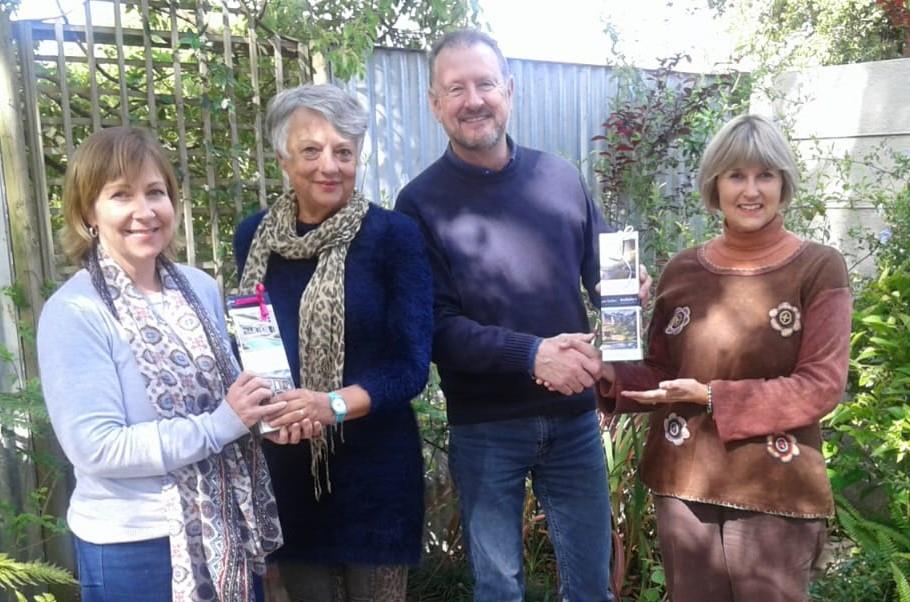 At the handing over are, from left: Wilmi Dippenaar (Seven Passes Initiative), Diedre Lagesen (Sotheby's Wilderness), Tim Kirby (principal of Sotheby's George and Wilderness) and Hettie Theron (Alzheimer's Southern Cape).
'We bring you the latest George, Garden Route news'