GEORGE NEWS - Despite the huge challenges posed by the all-pervading effects of the coronavirus, the George Business Chamber is going from strength to strength. At its annual general meeting (AGM), which took place virtually on Thursday 25 June, it came to light that the chamber has nearly 200 members and affiliates.
CEO Ingrid Cronjé said they receive calls daily from people who would like to join the organisation. The chamber is also grateful that, despite the challenges, members and affiliates are still paying their membership fees.
A lot of the members are focusing now on how to survive their businesses.
Outgoing chairperson Dr Dennis Farrel said it has been a very busy year. The chamber had built good relations through engagement with different authorities, including the George and the Garden Route District municipalities and the Western Cape government.
He said the chamber is involved in a "collaboration forum" with other business organisations in George. It is not formalised and every organisation keeps its own identity.
He thanked the members for their continued support and commitment to honour their sponsorship agreements, and said there might be changes in some of the coming events, as well as the way things are done.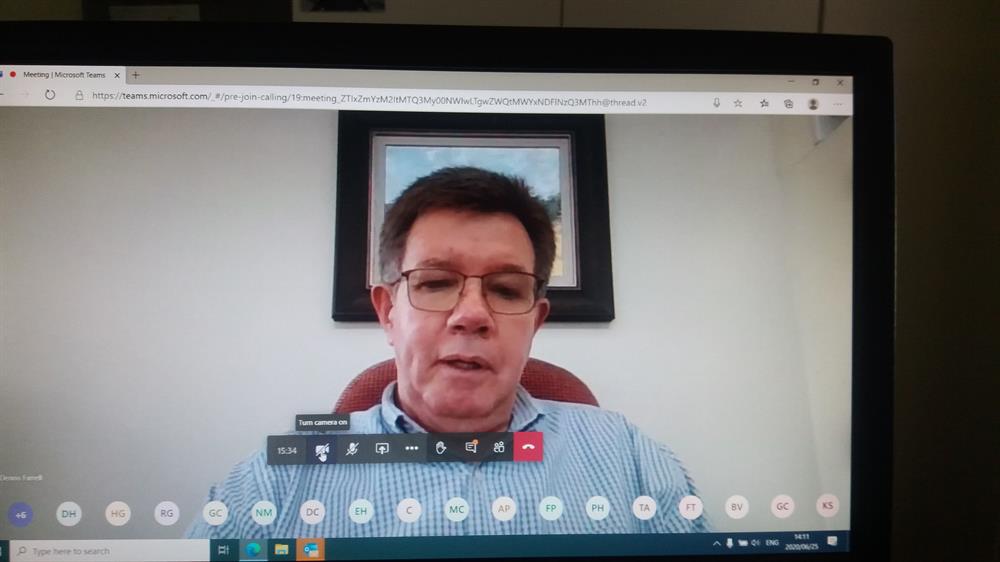 Outgoing chairperson of the George Business Chamber, Dr Dennis Farrell.
Photo: Eugene Gunning
Farrell, who recently decided to move on to politics and become a DA councillor, thanked members for the opportunity to be chairperson for two years. He said he discussed his situation with the chamber's board and, as he did not want to been seen as having a conflict of interests, decided to vacate the position as chairperson.
Vice-chairperson Brenda Vorster will be acting chair until a new chairperson is assigned. Vorster said it has been a very tough year for the chamber. She asked members to join hands and step up to the challenges.
Members should seek ways to stand together, to restart, rebuild and reconnect with each other's businesses.
If this can be done, they can make George great together.
Ingrid Cronjé, chief executive officer of the George Business Chamber.
Photo: Eugene Gunning
'We bring you the latest George, Garden Route news'