GEORGE NEWS - Leadership, compassion, problem solving and social awareness. These are some of the aspects the Grade 10s of Glenwood House School will encounter on their 18-day journey, travelling for 550km through farmlands and remote wilderness areas.
The youngsters embarked on the annual Glenwood Karoo Challenge (GKC) on Sunday 17 November, starting at Baviaanskloof and ending at River Kaya close to St Francis Bay on Tuesday 3 December.
This year marks the GKC's tenth anniversary, celebrating a decade of opportunities for learners to push themselves to their physical and mental limits.
According to the GKC team leader, Barbara Eckersley, the children will also learn about the natural environment and the importance of conserving it. "Their commodities are minimal and just enough for the journey," she said.
"They will learn discipline by becoming conscious and aware of everything that happens around them and so also become grateful." Eckersley said the challenge is an outstanding educational opportunity in which young people learn to cooperate in groups as well as to be introspective about their own roles as individuals.
"They will also be expected to give something back to the communities along the way, as part of a broader outreach programme," she said.
Halfway Toyota, the proud sponsors of this event, availed three Toyota Hilux bakkies to accompany the learners on their journey.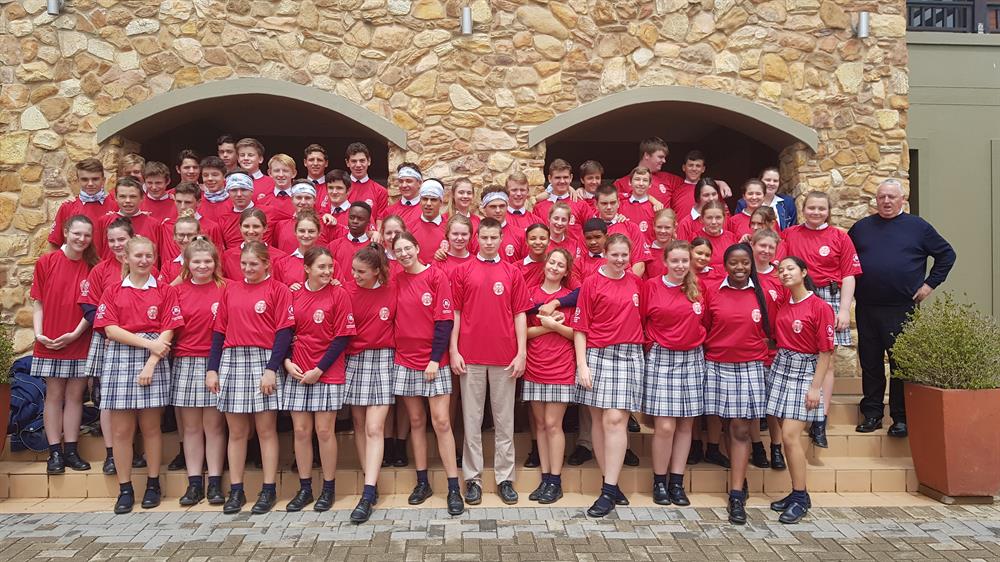 Grade 10s of Glenwood House.
Three Toyota Hilux bakkies are accompanying the Grade 10s of Glenwood House on their 18-day challenge through farmlands and remote wilderness areas. Halfway Toyota is the proud sponsor of this event. From left are Dillon Murran and Marel Victor of Halfway Toyota; Wium Albertyn and Johan Jansen, GKC team members; Mark Jones, dealer principal of Halfway Toyota; Barbara Eckersley, GKC team leader; and Monica Vaccaro, GKC team member. Photo: Michelle Pienaar
'We bring you the latest George, Garden Route news'