GEORGE NEWS - The marimba band of Glenwood House College will be performing in one of the largest music competitions in Europe this weekend.
The band received an invitation from the organisers of the European Music Festival for Young People, in Belgium, to participate in its 67th Festival and Competition held from 3 to 5 May in the city of Neerpelt.
They will be the only school ensemble from South Africa, and indeed, the entire continent of Africa!
They will participate against 4 000 instrumentalists representing 29 countries, and have been selected to perform at the opening ceremony at the Dommelhof Indoor Arena, on live European TV and before 40 000 spectators. They will be supported by the College's vocal ensemble.
Apart from the festival, the tour group will perform concerts in Dieverbrug and Someren (Netherlands), and Tongeren, Brussels, Neerpelt, Overpelt and Antwerp (Belgium).
Their director of music, Jan-Erik Swart, the conductor of the acclaimed South Cape Children's Choir, has prepared a programme of traditional African marimba music, interspersed with well-known South African songs such as Mango Groove's Special Star and The Click Song from Ipi 'n Tombi.
The group departed on Friday 26 April from Cape Town International Airport and arrive back on Thursday 9 May.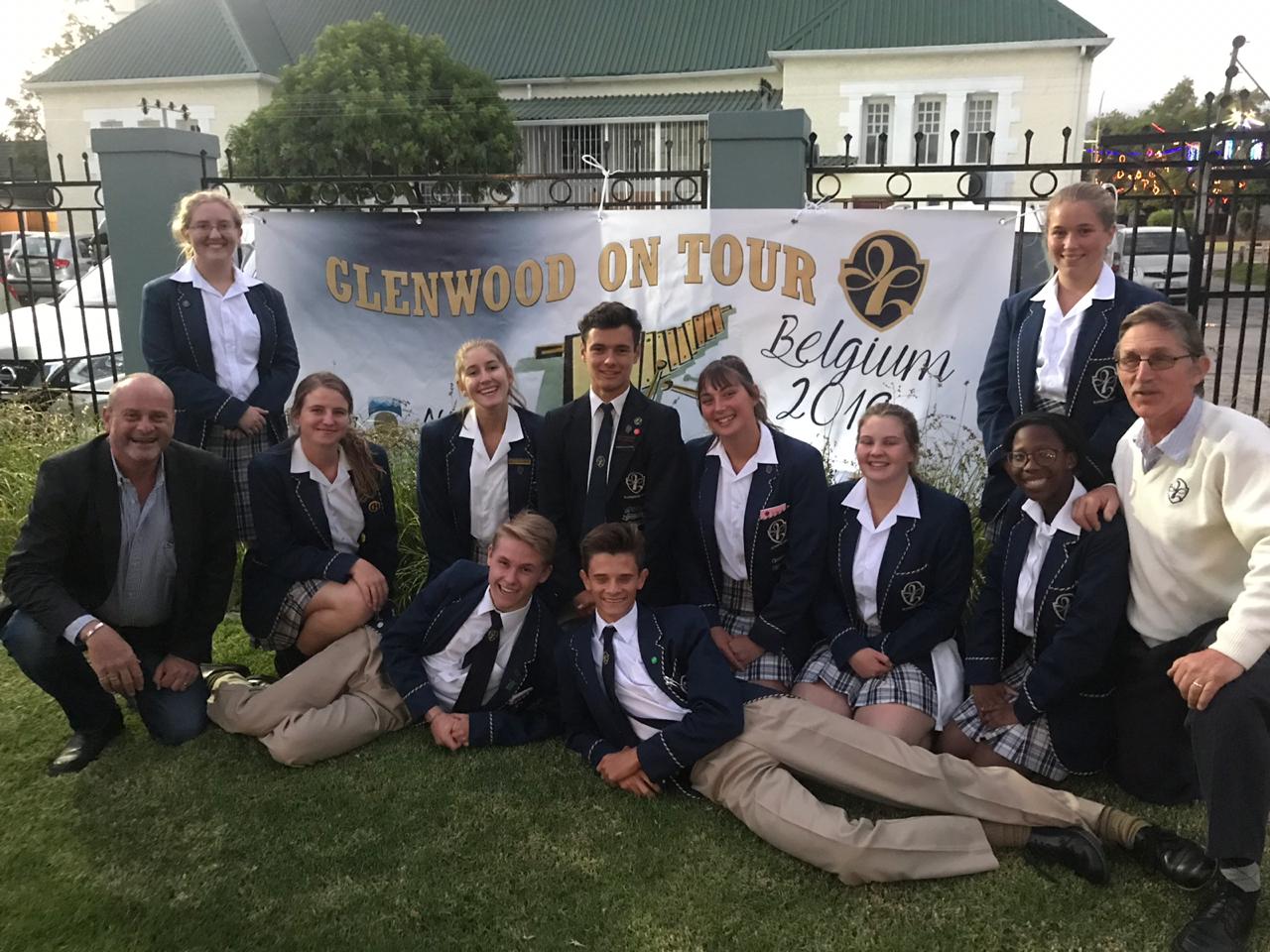 From left are Jan-Erik Swart (director), Jana Koorts, Dale Paton, Jordan Ward, Zarian Vlok, Adrienne Vercueil, Thairone Tucker, Mieke van Eeden, Leigh Paton, Chulumancho Schaap, Philip Kuschke (teacher) and Nicole van Helsdingen.
'We bring you the latest George, Garden Route news'