Update Video
GEORGE NEWS & VIDEO - Residents of George joined the protests on Saturday by gathering at the George Sasol Garage where they created hype around the movement, standing along the N2 with placards.
Motorists and truckers showed their support by hooting as they drove by. Participants then drove to Mossel Bay, where they were joined by locals for a slow drive through town and a placard demonstration.
Corrie Hattingh from George says the movement really started as a voice for people who wanted to hold public figures like councillors, ministers and presidents responsible for what they say and do.
It grew from there to include issues like farm murders, corrupt officials, and issues around child care. She said that no one person, race or religion is excluded from these issues.
The movement's mission statement on their Facebook page says that they cannot allow people to be paralysed by fear for one more minute.
"Yes, we are banged up and yes, we have been beaten down, but we are not broken. It is up to every single one of us to rise up against the people bent on trying to destroy our great nation," it reads.
The next event takes place on 24 October in George.
Watch a video below:
Move One Million supporters in George lined the N2 with their placards on Saturday morning.
Never too young to support the cause.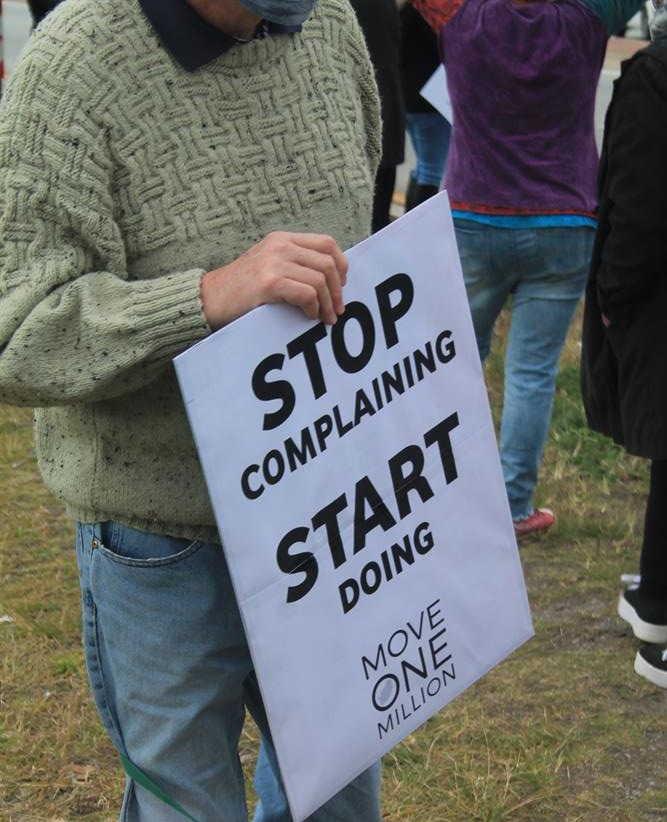 The movement gives a voice to those who feel wronged by the government, and asks people to take action.
Previous article: move one million needs your voice
'We bring you the latest George, Garden Route news'