GEORGE NUUS - Die George Erfenistrust soek antwoorde van die George-munisipaliteit oor vrae wat ontstaan het oor die onlangse begrafnis van 'n Khoisan-leier, wyle stamhoof Japie Theron Baartman en die gebeure daarna.
Hy is by die erfenisgebied op Pacaltsdorp begrawe waar wyle Kaptein Dikkop, 'n Khoi-khoi reeds begrawe is.
'n Netelige situasie het ontstaan toe die familie van wyle Jacob Johannes Lotriet, (58) 'n kulturele en tradisionele leier en hoofman in die Xam Ke! Royal House of Traditional and Cultural Council, daarna toestemming geweier is om hom ook daar te begrawe.
Die George-munisipaliteit het bevestig dat Lotriet se familie toestemming geweier is.
'n Ondersoek word nou gedoen oor hoe "toestemming" verleen is vir die vorige begrafnis op die grond ter sprake.
Tydens die George Erfenistrust se maandelikse vergadering verlede Donderdag het van die lede, onder meer Joh Groenewald, vrae gehad oor die gebeure.
Daar is toe besluit dat die trust 'n brief aan Trevor Botha, George se munisipale bestuurder, gaan skryf om duidelikheid te kry.
Wyle Lotriet se seun, Jerobeam, het Dinsdag gesê daar is 'n presedent geskep met die begrafnis van wyle Japie Theron Baartman.
Hy het dit verwelkom dat die George Erfenistrust ook antwoorde wil hê. "Ek wag nog vir terugvoering van die munisipaliteit. Hoe meer mense vuur onder hulle maak, hoe beter. Ek soek antwoorde. Dit was en is 'n onaangename ondervinding vir ons familie. My ma, Margie, leef swaar as gevolg van die gebeure."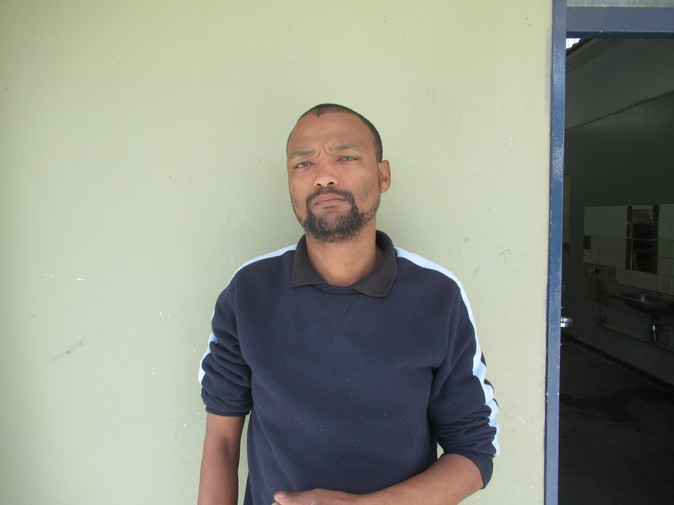 Wyle Jacob Johannes Lotriet se seun, Jerobeam. Hy verwelkom dit dat die George Erfenistrust ook antwoorde wil hê. Foto: Eugene Gunning
IN SHORT: The George Heritage Trust wants answers from the George Municipality after its recent refusal to have the late Jacob Johanne Lotriet (58), a leader in the Xam Ke! Royal House of Traditional and Cultural Council, buried at the heritage area in Pacaltsdorp. This after the late Khoisan leader Japie Theron Baartman was buried there earlier this year. The trust has decided to write a letter to Municipal Manager Trevor Botha to get clarity on the matter. George Municipality is currently investigating the process through which Baartman's burial at the site was allowed.
'Ons bring jou die nuutste George, Tuinroete nuus'