Video
GEORGE NUUS EN VIDEO - 'n Gebedsrit vir hospitaalpersoneel van beide George-hospitaal en Mediclinic George het verpleegpersoneel vandag 'n hupstootjie gegee om die geveg voort te sit teen die Covid-19-pandemie.
'n Gemeenskapwerker van Borcherds, Linda Smit, het die inisiatief onderneem met die doel om 'n flikker van hoop te bring aan die Covid-19 pasiënte en diegene wat hul versorg.
Sowat 15 voertuie het aan die rit deelgeneem. George-verkeer het ook 'n handjie bygesit om seker te maak alles verloop glad.
Die verrigtinge het met gebede by beide hospitale begin, waarna die konvooi vier keer in 'n sirkelroete om die hospitale gery het.
Onderwyl verpleegpersoneel van George-hospitaal vir die konvooi gewag het, is hulle deur tientalle motors wat daar verbygery het met toeters en flikkerende ligte gegroet. 'n Bakkie-bestuurder het op 'n stadium vinnig voor die hospitaal gestop om vir die groep te bid.
Smit het aan die George Herald gesê die gebedsrit is om vir almal wat deur die pandemie geraak is te sê "ons besef hoe moeg en magteloos julle is".
"Die Covid-virus laat kinders wees, dit vat kinders van ouers af en ouers van kinders af. Dis 'n baie hartseer storie. 'n Mens besef nie eintlik die Covid is 'n werklikheid alvorens jy nie iemand afgestaan het aan die dood of self die virus onder lede het nie," het Smit gesê.
"Jy kan nie by jou familie wees en drukkies gee nie. Daar waar hulle in ICU of isolasie gaan is hulle alleen. Jou geliefdes sterf sonder dat jy hulle hand kan vashou. Wanneer jy by jou geliefdes kom is hulle klaar toegewrap."
Kyk 'n video hieronder.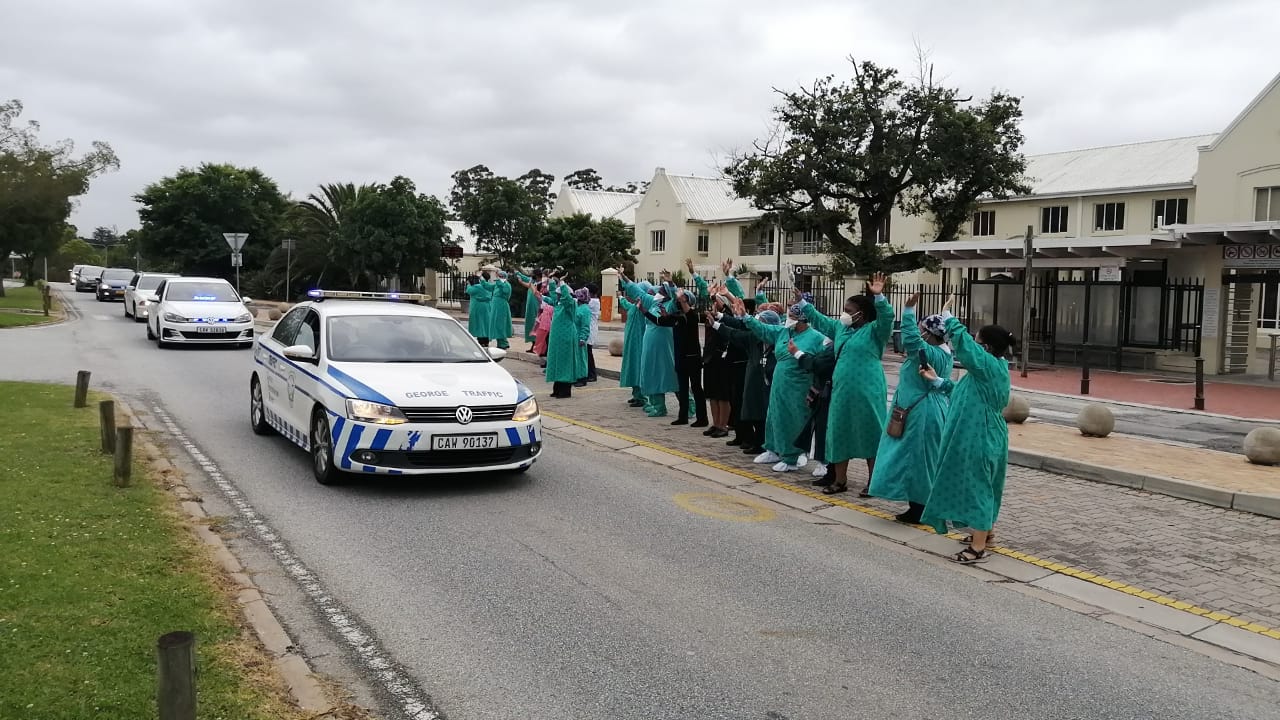 Personeel van George-hospitaal verwelkom die konvooi motors wat voor die hospitaal verbygery het.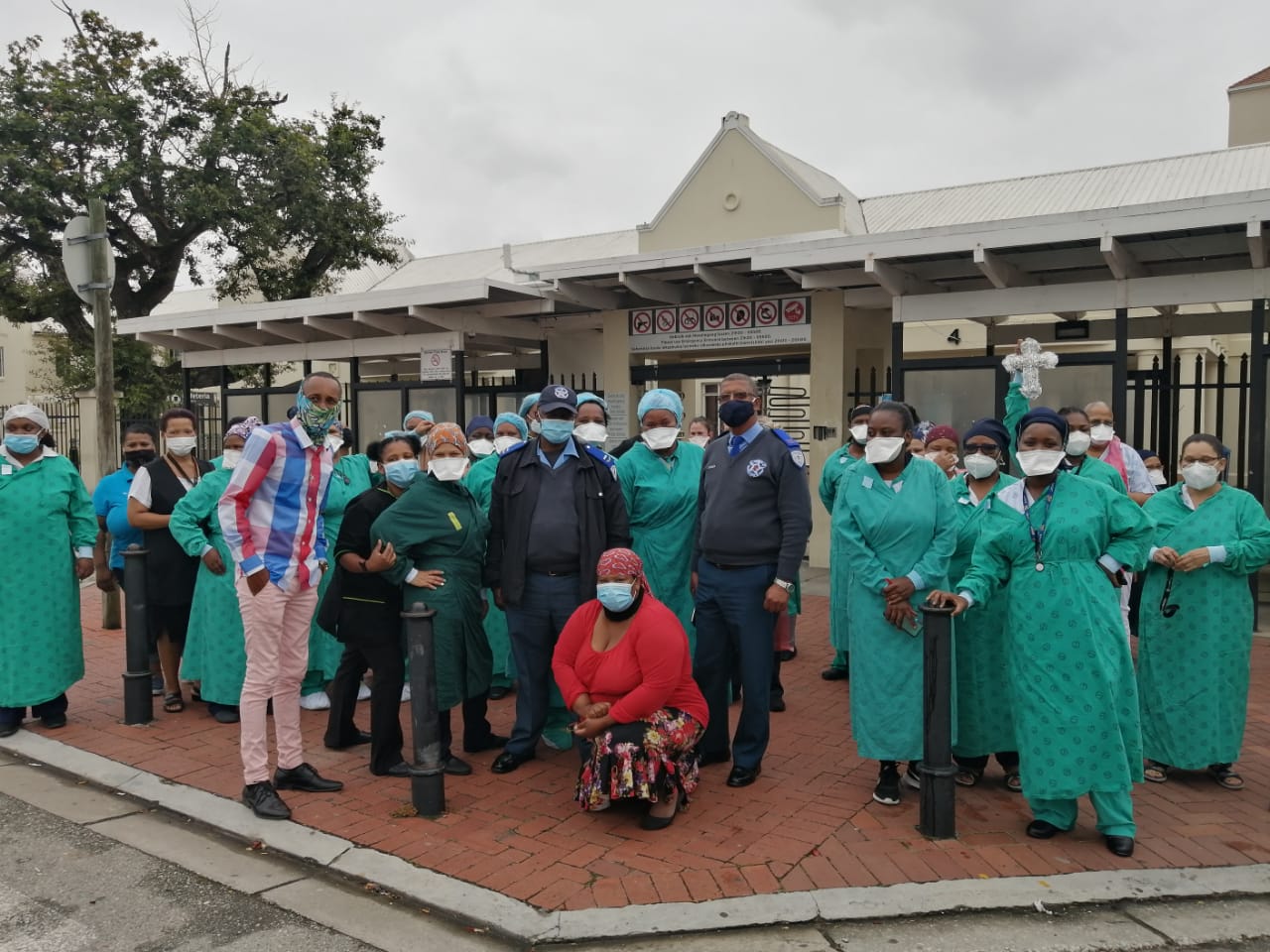 Linda Smit (in rooi, middel), verkeersbeamptes en personeel van George-hospitaal voor die hospitaal ingang.
'Ons bring jou die nuutste George, Tuinroete nuus'