GEORGE NEWS - Hundreds of avid readers descended on George for the 10th Funda Mzantsi reading competition this week. The project that saw book clubs started in communities, schools and correctional centres was birthed out of research done by the Centre for the Book, the outreach unit of the National Library of South Africa. It includes an annual reading competition.
Regional Commissioner of the Department of Correctional Services, Delekile Klaas, says the aim is to promote the culture of reading, not only among offenders but everywhere.
Correctional Services realised that most of their offenders were lower grade dropouts with no or little ability to read. This is why they took hands with the national library to promote the culture of reading and persuade offenders to enrol in formal studies.
"Most of the books were educational so we tried to persuade those that dropped out of school, to enrol in formal studies through the library system. It also helped with broadening their knowledge."
Klaas says about 300 offenders, the regional winners out of about 4 000 entries in the prison system, attended the event. At the opening on Monday morning, the book clubs took turns to review a book in English in front of a panel. One of the books they had to read for this exercise was Nwelezelanga the Star Child.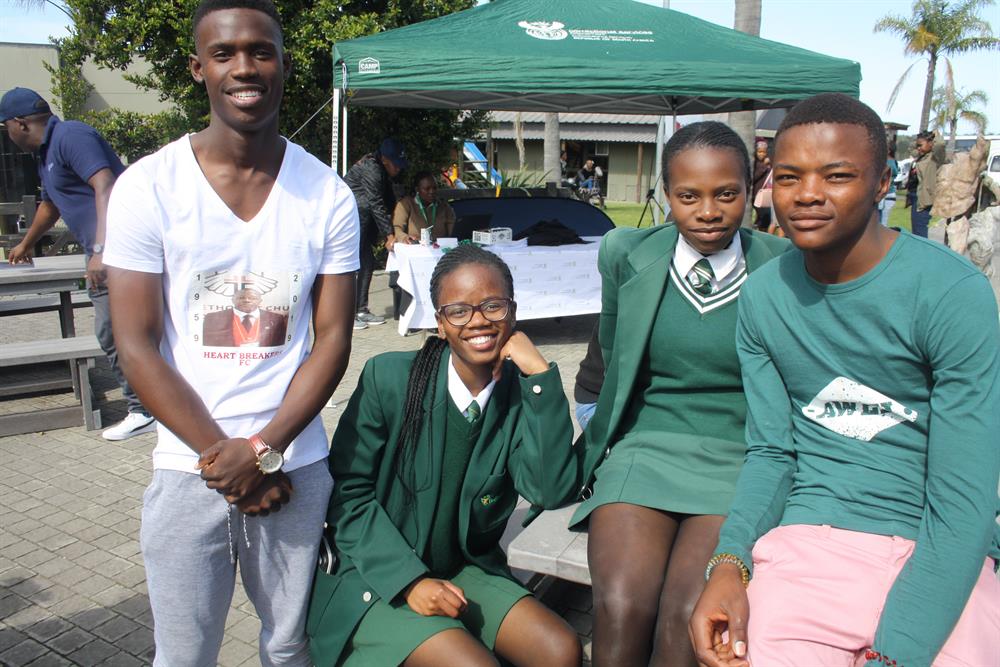 The Amathole Book Club from the Joe Gqabi District in the Eastern Cape. From left are Wandile Makeleni, Ophephela Dyantyi, Anelisa Tyatyeka and Thabang Tsepane.
Through prescribing this book, which is about a baby born with albinism, they hope to educate the offenders and readers that it is okay to be different. For the rest of the week, attendees split into groups that met at the main venue, Eden Church Hall, Conville Community Hall and Thembalethu Community Hall. Here the different book clubs competed in spelling bees, reading, book reviews and debating in different languages. The event also attracted about 1 200 parolees who belong to book clubs.
"The emphasis is not on winning, although there will be winners. It's so that more people can start reading." Klaas said everyone who participated in the event this past week, will get a 10th anniversary medal.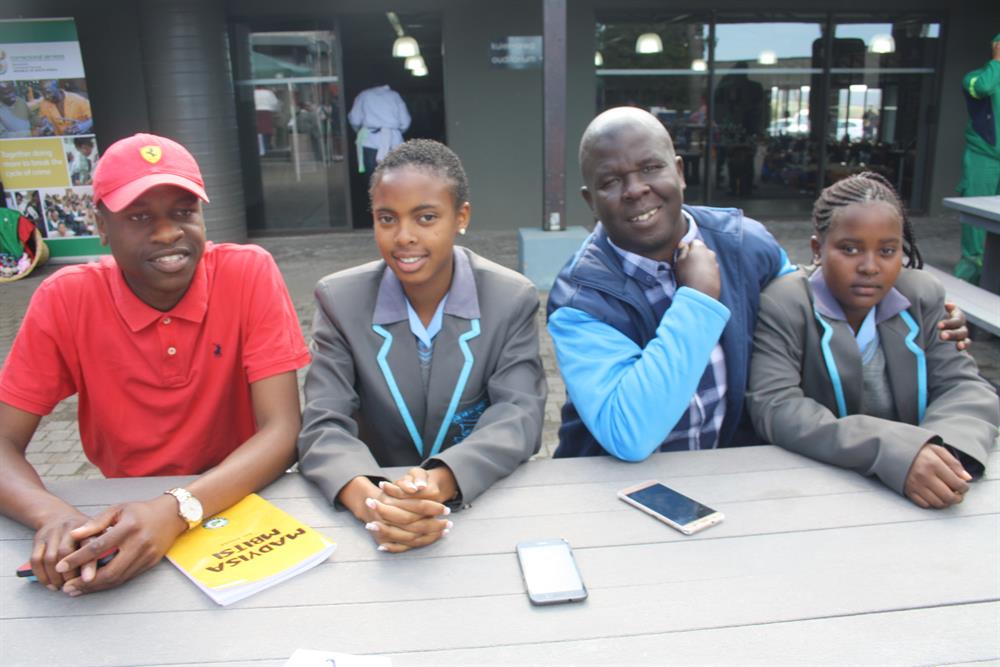 Members of the Elim High School book club, Young and Real Warriors. From right are Ecstacia Masingi, Emanuel Hkanyam (coordinator), and Charmaine Mudau. Absent: Faith Ngobani. On the far left is Mathebula Ntila from the University of Limpopo.
The CPUT Bookblub, Achumile Nyikanyika, Thandokazi Bolana, Nosipho Shabane and Bridget Yonela Mnyamana.
The Murray High School choir that performed at the opening of the 10th Funda Mzantsi at Eden Place.
'We bring you the latest George, Garden Route news'