Gallery
GEORGE NEWS - The Executive Mayor of George, Ald Melvin Naik welcomed local and out of town tourists in George this morning during his annual friendly Mayoral "roadblock".
He gave them a hearty welcome to a sunny George.
Mayor Naik also underwent a breathalyser test at a provincial traffic mobile bus. The bus is equipped to do random breathalyser testing. It will be moved all over George this festive season to do random drunk driving testing on drivers.
All the motorists that were stopped in the friendly roadblock received a road safety tips pamphlet, a small torch, the George Municipal Newspaper, which contains the Mayoral Festive Message and Danny Cat badges for the children.
Click here for a photo gallery.
Mayor Naik welcomed all the tourists and wished them a safe and enjoyable holiday while in George. He also wished the traffic, law enforcement and fire services a safe time especially over the very busy festive season. He thanked them for their hard work.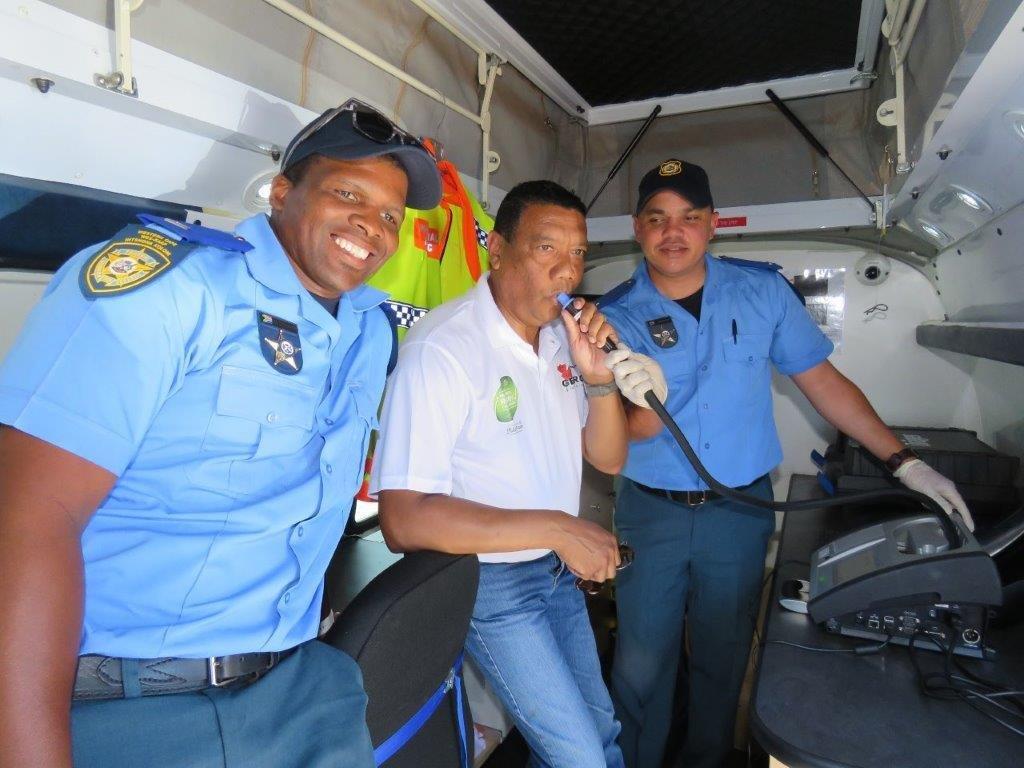 Monwabisi Siswana: Mayor Naik and Alex Robertson in the Breath Testing mobile that will drive around over the festive season to test drivers for drunken driving. Here Mayor Naik gets tested.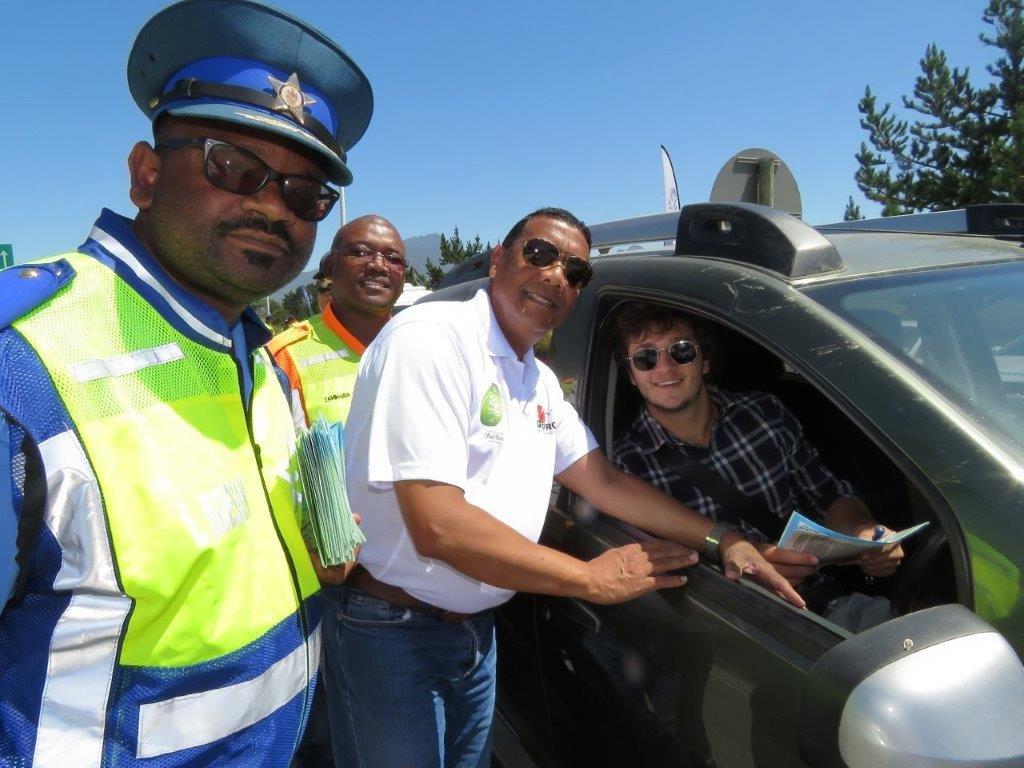 Mayor Naik welcomes Ewan Cornelius from Pretoria to George. With him from left are Lafras Boesak from George Traffic Services and Zamikhaya Tunywashe from Provincial Traffic Services.
'We bring you the latest George, Garden Route news'