GEORGE NEWS - The Goju Kai Karate and Fit2Fight Dojo officially opened its new venue in Harry Mann Square in York Street recently with a small event. Hans Haasbroek and Samantha Williams, partners in this venture, have 60 years of experience between them.
Haasbroek is a 5th dan black belt karate master and Williams a sport specialist and a 3rd dan black belt instructor with an international diploma in sport conditioning.
Haasbroek says they aim to promote anti-bullying among the youth and to empower children who are bullied by building self-esteem and the confidence to stand up and speak out against perpetrators. While he presents karate, Williams' Fit2Fight programme focuses on fitness and self-defence for women aimed at the fight against violence against women.
Haasbroek says they can already see change in the students. "Their confidence is coming back, they have self-esteem and are getting focused again."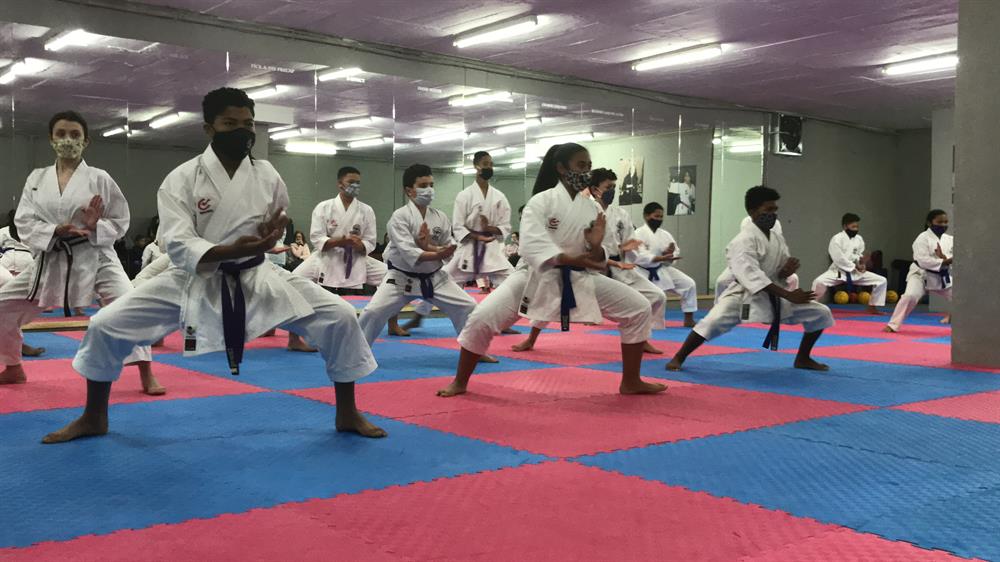 Some of the black belt students performing.
Like many businesses, they had to put a halt on their plans when lockdown was enforced. They are however very lucky to have the support of 13 prominent businesses in town that made it possible to open their doors full-time.
Haasbroek and Williams were also supported by senseis from other clubs as far as Johannesburg. The parents attending the event were very excited and it was clear that they had put a lot of work into the venue.
All the supporters of the Fit2Fight dojo that made it possible for them to open.
Parents showed up to watch their children perform at the official opening.
'We bring you the latest George, Garden Route news'