GEORGE NEWS - Members of the George Municipality Fire and Rescue department joined a tree planting initiative by Oakhurst Insurance to create a new forest where alien vegetation had been cleared.
The Arbour Day activities on Tuesday 4 September included the planting of 200 indigenous trees by Oakhurst staff and friends on a riverside site on Libertas Farm, private land owned by the Potgieter family in Hoekwil outside Wilderness.
The dairy farm's pastures are an important fire buffer and the owners play a significant role as part of the local Fire Prevention Association.
George Fire Chief Neels Barnard said alien eradication was important for many reasons, including fire fuel reduction, and replacing it with indigenous forest will make a long-term difference.
"Unlike alien vegetation that burns very fast and ignites easily, indigenous forest slows fires down and seldom catches fire on its own. Our participation in Arbour Day is a way to say 'thank you' to the Potgieters, Oakhurst Insurance, Precious Tree Project and everyone else who plays a role in establishing this forest – there is a bigger picture and every effort can make a difference," said Mr Barnard.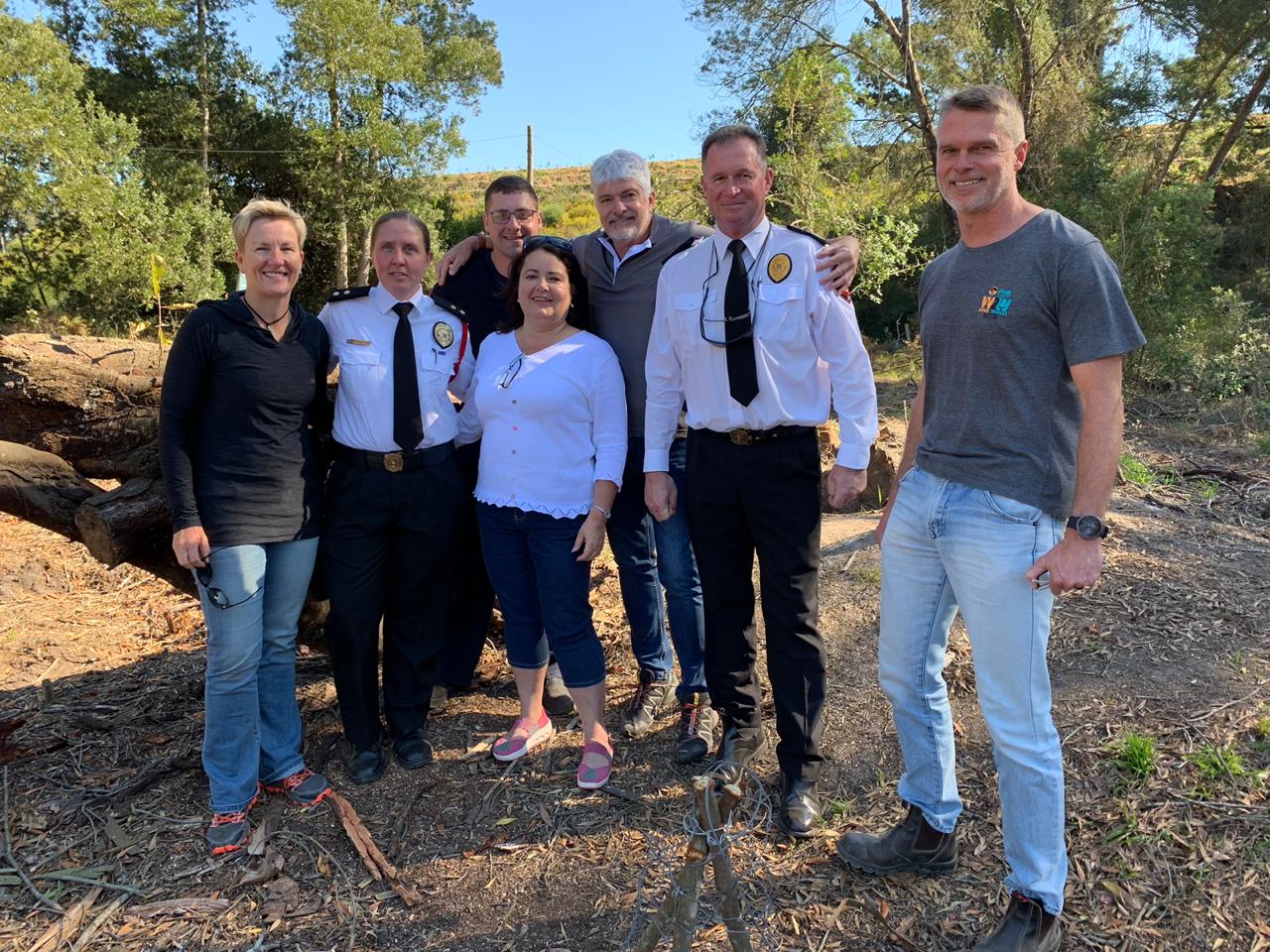 From left are Linda Potgieter (Libertas Farm), George Fire Department Platoon Leader Santa Sternsdorf, George firefighter Nico Rossouw, Wilderness ward councilor Marlene Barnardt, Oakhurst Insurance Managing Executive Peter Grindley, George Fire Chief Neels Barnard and Johan Potgieter (Libertas Farm).
As a special token, nine trees were planted in honour of the nine participating schools from the World of Tomorrow festival, which was hosted by the George Municipality and held at the Oakhurst Insurance George Arts Theatre last month.
The schools performed industrial theatrical pieces that raised awareness around energy efficiency, global warming and deforestation.
The tree-planting initiative is an ongoing project with plans to expand the forest along the river. Donations (the current cost of a sapling is R200) or participation can be organised by emailing trees@oakhurstins.co.za.
Arbour Day originated in the United States in 1872 and was adopted in South Africa in 1945. It has since been extended to a weeklong awareness drive, from 1-7 September.
'We bring you the latest George, Garden Route news'