Gallery Video
GEORGE NEWS & VIDEO - Eyes were shining and smiles lit faces as 59 children from Kretzenshoop Primary each received a new pair of tekkies yesterday (Wednesday 12 December), with the promise of a pair of new school shoes next year.
This was made possible by Deagan Erfman, a Grade 6 student at Glenwood House, who raised money to buy school shoes for these learners. Mr. Tekkie's CEO, Bernard Mostert, responded with a generous offer to match every pair of school shoes with a new pair of tekkies for each child.
Deagan says he had to initiate a corporate social investment project as part of a school prefect challenge. "I raised the money from family and friends as well as by going around homes in Fancourt where we live to ask for donations."
He received enough to buy the school shoes and there was money left over which will be used to buy sport equipment like soccer balls, among others.
Click here for a photo gallery.
The learners who received the shoes were identified by the headmaster, Daclon Aries. He said the school serves a very needy community and they were grateful for the donations. "We don't have words today to thank you."
Watch a video below: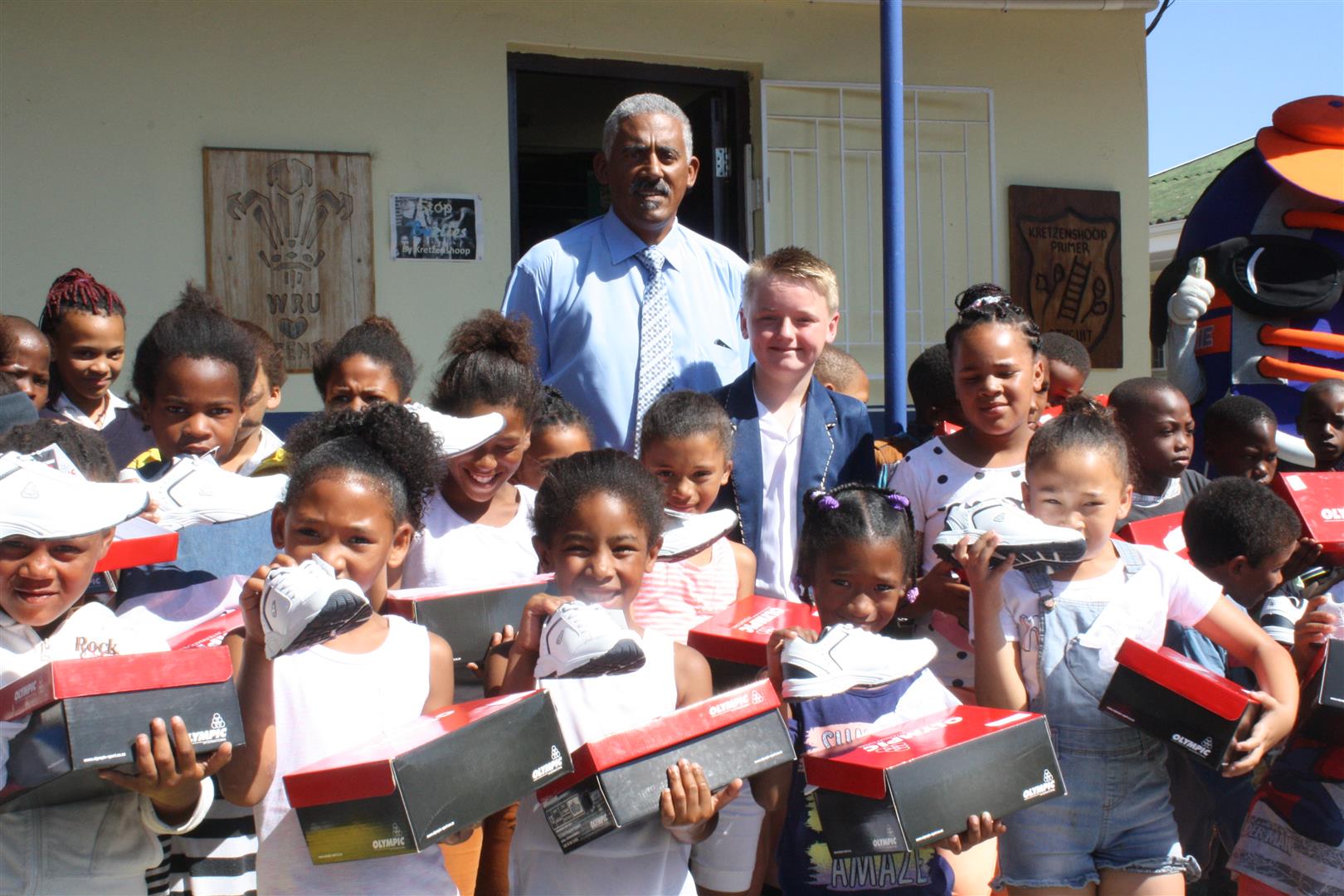 We have brand-new tekkies! Some of the 59 children who will also get new schools shoes next year. Deagan and Kretzenshoop Primary School principal Daclon Aries pose with them.
'We bring you the latest George, Garden Route news'