GEORGE NUUS - Die Mulder-egpaar, Karina en Francois, is albei een van 'n tweeling en met Karina wat gister, 6 Julie, die 50 jaar-kerf bereik het, is hulle nou saam 'n 101 jaar "jonk", het die sentimentele ds. Mulder, 'n leraar van die Blanco NG Kerk, laat weet.
Hy is nog net so verlief op sy bruid as op hul troudag byna 30 jaar gelede.
Karina het die leemte kom vul van sy tweelingsussie, Esperanza, wat oorlede is ses ure ná geboorte op 18 Junie 1969.
"Sedert my en Karina se troudag op 7 Desember 1991, is ek weer heel, het ek my verlore helfte gevind. Liefling, jy is my hart, my passie en my lig. Dankie VaderSeunGees vir haar, die liefde van my lewe. Gister was ek Karina saam 100 jaar jonk!" skryf hy in 'n emosionele boodskap aan George Herald.
Hy het Karina net na middernag op haar 21ste verjaarsdag (6 Julie 1991) op sy knieë onder 'n straatlig in Middelburg, Mpumalanga, gevra om te trou met die woorde: 'Ek wil nou die mooiste gedig ooit vir jou skryf: Sal jy met my trou?'
Karina se tweelingsus, Hannelie, is twee weke ná die Mulders se troue op 22 Desember 1991 met Johan du Preez getroud.
"Dit was amper 'n tweeling-dubbeltroue, maar ons almal het vasgebyt sodat die tweeling elkeen hul eie dag kon hê," vertel Francois.
Hulle vryerspad het so saam-saam geloop, want op dieselfde aand wat Francois vir Karina die jawoord gevra het, het Johan Hannelie gevra om amptelik sy nooi te word.
Francois het foto's gestuur van 'n pragtige rooi maan op die horison gisteraand wat hy vanuit Montagustraat geneem het, wat die dag vir hulle nog meer spesiaal gemaak het. (Sien foto hieronder.)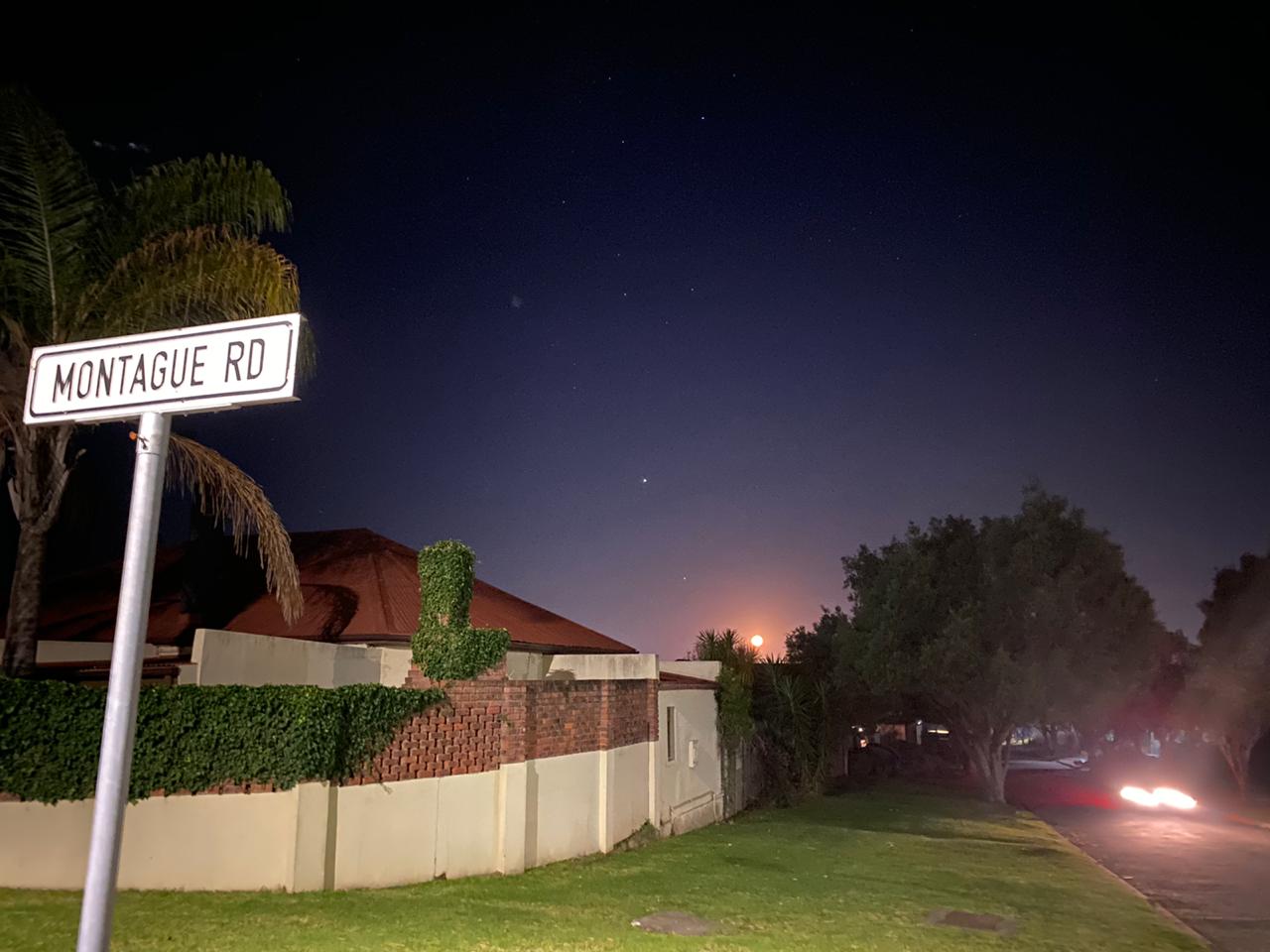 Hy het sy gevoelens vir sy wederhelf in die volgende gedig verwoord:
5 dekades

in die eb en vloei van stormsterk golwe
is jy my reddingsboei

elke gyselaarsdrama
waar die lewe my gevange hou
is jy my onderhandelaar
my vasbyt-bevryder

my Suiderkruis
my ware noord
my arend
wat die skerpioen fnuik

reeds 30 somers
swem ons saam in die see
vind ons winter-warmte
in ons kaggelvuur-liefde

die eklipse en ekstase
van ons sterrewiel-bestaan
het ons saam geproe
soms bitterwyn
meestal soet sjampanje

my Suiderkruis
my ware noord
my arend
wat die skerpioen fnuik

en nou in jou jubeljaar
kom jou geliefdes saam
om onder jou vlerke
dankie te kom sê:

my Liefling-lover
ons Mamma-berader
vermaner en bemoediger
inspireerder en beplanner

ons Suiderkruis
ons ware noord
ons arend
wat die skerpioen fnuik

smile with angels
cursing every demon
lover of life
soft heart of love for every child

50 dae van Paas tot Pinkster
50 jaar van Warden tot George
tweeling saam
eers blou Tartare
nou die hartklop
van du Preez en Mulder clan

ons Suiderkruis
ons ware noord
ons arend
wat die skerpioen fnuik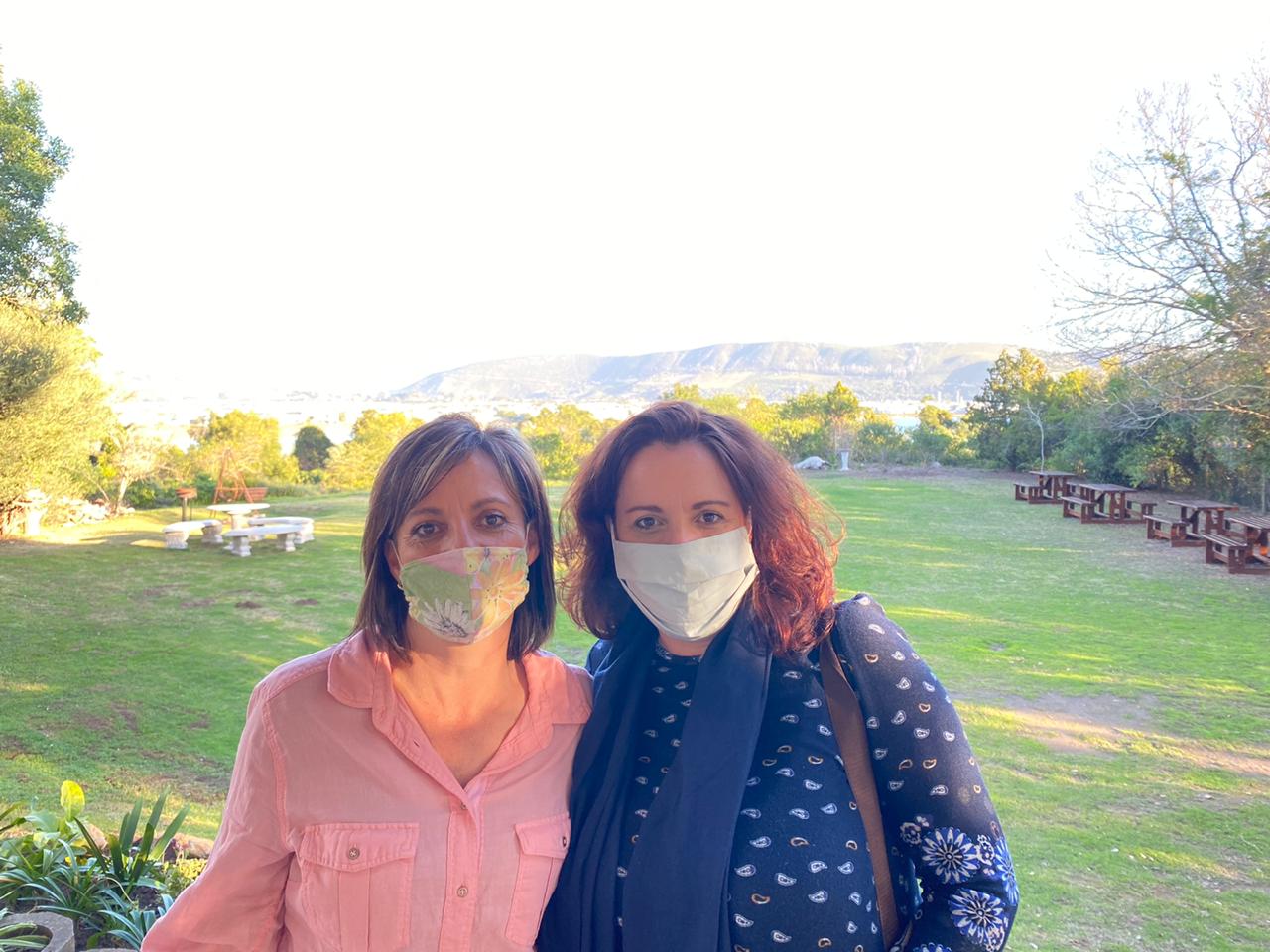 Tweelingsusters, Karina Mulder (regs) en Hannelie du Preez saam op hulle 50ste verjaarsdag op 6 Julie.
'Ons bring jou die nuutste George, Tuinroete nuus'