Update Video
GARDEN ROUTE NEWS AND VIDEO - A radiant Miss South Africa 2017, Demi-Leigh Nel-Peters has been swept away from the little hamlet of Sedgefield on a breathtaking journey to become crowned Miss Universe 2017.
After the wondrous moment of receiving the crown on Monday 27 November (Sedgefield, South African time), or Sunday 26 November (Las Vegas, USA time), she jetted off to her luxury apartment in New York where she will be based for the next year.
Her crowning is a ray of hope many South Africans will savour against the backdrop of increasing political and economic turmoil engulfing the nation.
After the crowning, Demi-Leigh tweeted, "South Africa, thank you for support and love throughout my #MissUniverse journey. I may be the new Miss Universe, but I will always be your Miss South Africa - we did it!"
Demi-Leigh matriculated from Outeniqua High School in 2013. She was head girl of the school as well as her school hostel. She attained a business management degree from North-West University in Potchefstroom.
Demi-Leigh is only the second South African to have been crowned Miss Universe. The first was Margaret Gardiner in 1978.
Frans de Swardt, Demi-Leigh's hostel father and favourite teacher, was in contact on WhatsApp with Demi-Leigh's excited mother, Anne-Mari Steenkamp, who was in the audience at the Planet Hollywood Resort & Casino in Las Vegas. He said, "Anne-Mari just had a feeling that she would be crowned Miss Universe."
As one of the twelve Miss SA finalists, Demi had a carefully devised plan that she stuck to resolutely to attain her goal, and it paid off handsomely. In March, three weeks before the Miss SA pageant crowning, en route to her home in the Garden Route, Demi-Leigh stopped in at welfare organisations and schools in eight of the nine provinces. Her visits brought joy and hope to those who just wanted to greet their favourite Miss SA finalist - someone who had gone to the trouble of visiting them in person.
The public's sms votes, which counted for 25% of the final score, poured in as South Africans identified with this caring, compassionate and beautiful young lady. De Swardt commented, "Her biggest asset is that she is humble and focused. This is Demi, she is a people's person who expects nothing in return, and this is how I know her."
Addressing an assembly at her alma mater as Miss SA earlier this year, Demi-Leigh said, "On my previous visit as a Miss SA finalist I told you that I have achieved 50% of my goal as a finalist, as Miss SA was my goal. Today as Miss SA 2017 I feel that I am still at 50%, as the goalposts have moved. Now Miss Universe 2017 is my goal. Only if you challenge yourself will you succeed in life." She has achieved this goal too. The sky is the limit.
Miss South Africa first princess Adé van Heerden, who hails from Herold's Bay, made it to the top 10 of the Miss World beauty pageant two weeks ago in Sanya, China.
She will take over the Miss SA role as Demi-Leigh will be performing her Miss Universe duties on the international stage.
Watch a video interview with Demi-Leigh below.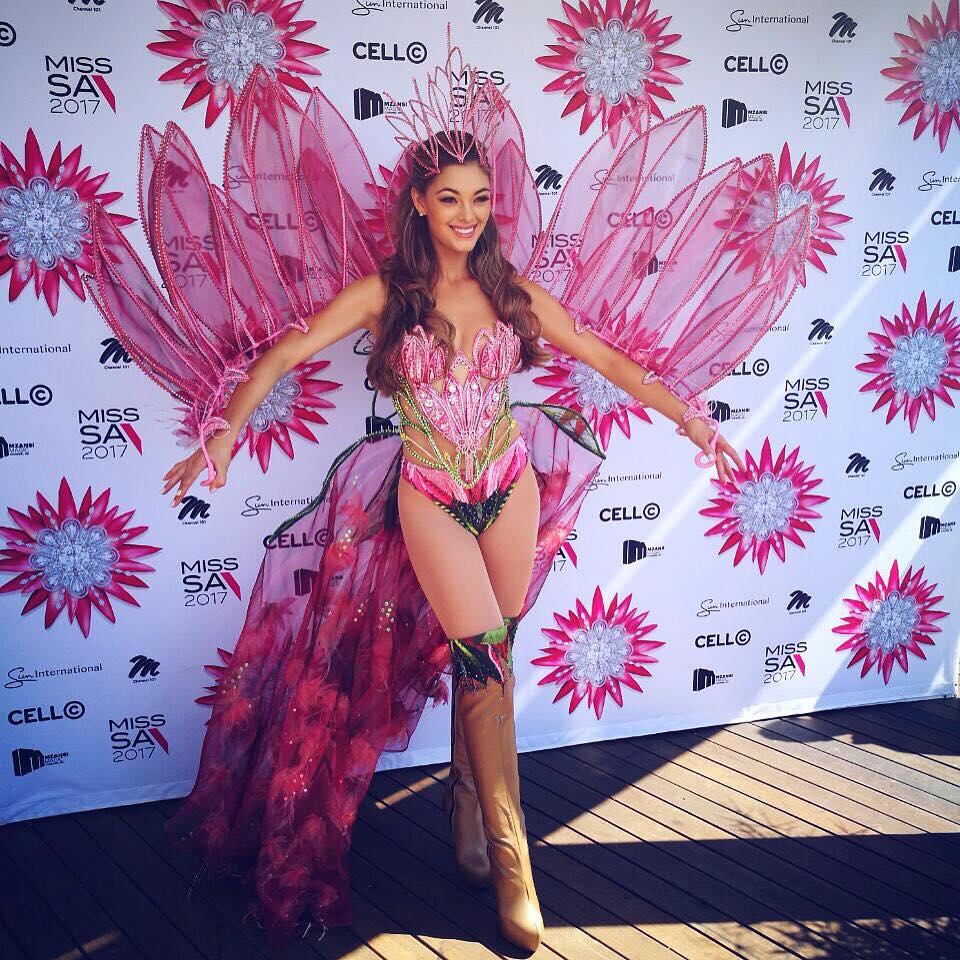 Beautiful Demi-Leigh!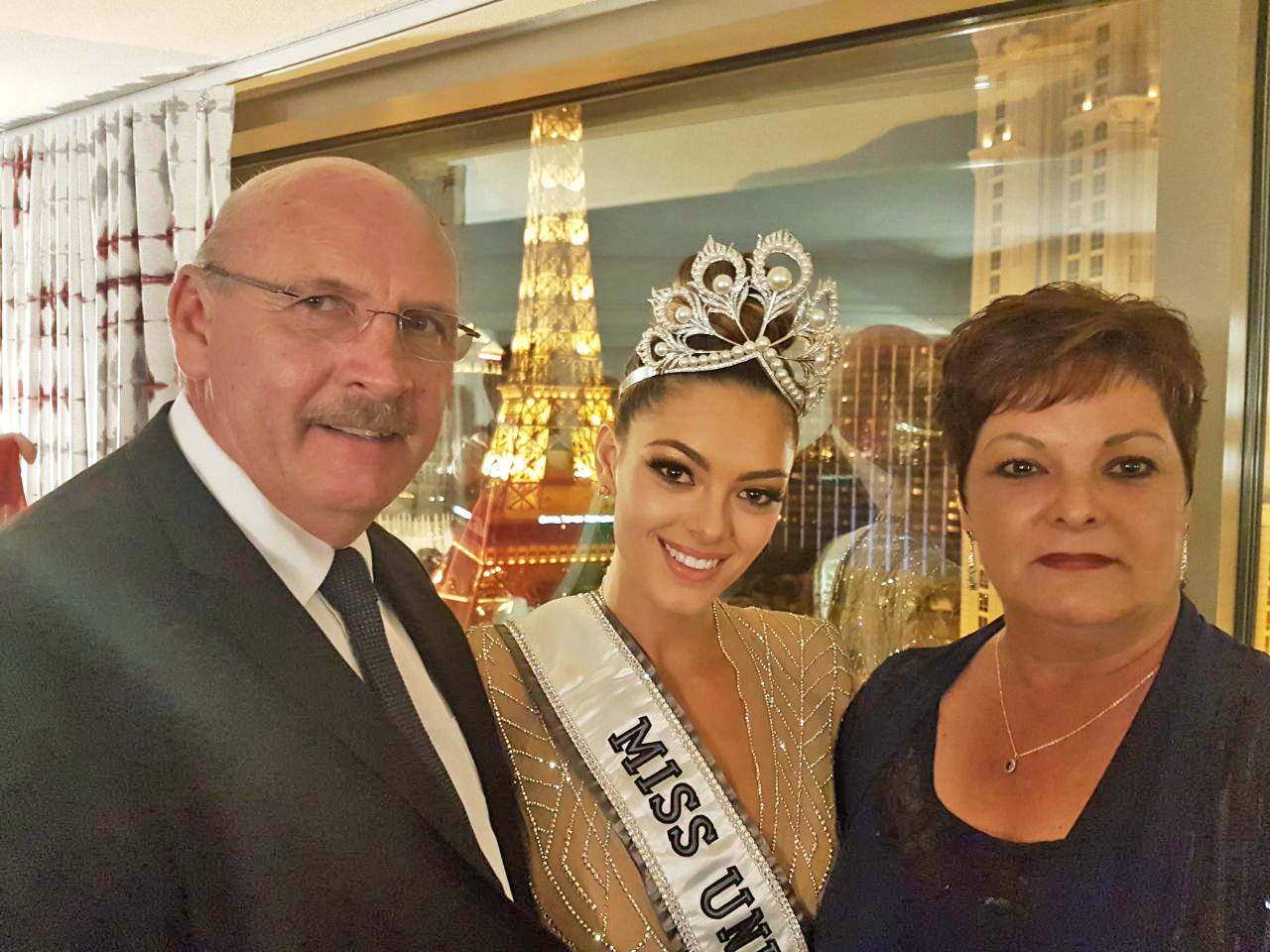 Demi-Leigh with parents Anne-Mari and Johan.
Read related articles:
ARTICLE: MYRON RABINOWITZ, GEORGE HERALD JOURNALIST
VIDEO: WESSEL VAN HEERDEN,GROUP EDITORS' DIGITAL COORDINATOR
'We bring you the latest Garden Route news'