GEORGE NEWS - Not even health issues could deter the 12-year-old Joshua Pieterse, a learner at Glenwood House, from helping animals in need.
This brave young man's love for animals has led to the creation of an educational colouring book to assist Oudtshoorn Dogs in Need (Odin) with educating children about pet care.
"Every year Glenwood House has a community challenge for its Grade 6 learners and Joshua wanted to help animals," says his mom, Mary-Jean. "Unfortunately, due to some health complications since birth, particularly with his lungs and together with asthma and allergies, it has been difficult for us to keep a pet or for him to get physically involved with them."
Finally, with his restrictions in mind, Joshua decided to make a colouring book to help educate young children about how to take good care of their pets.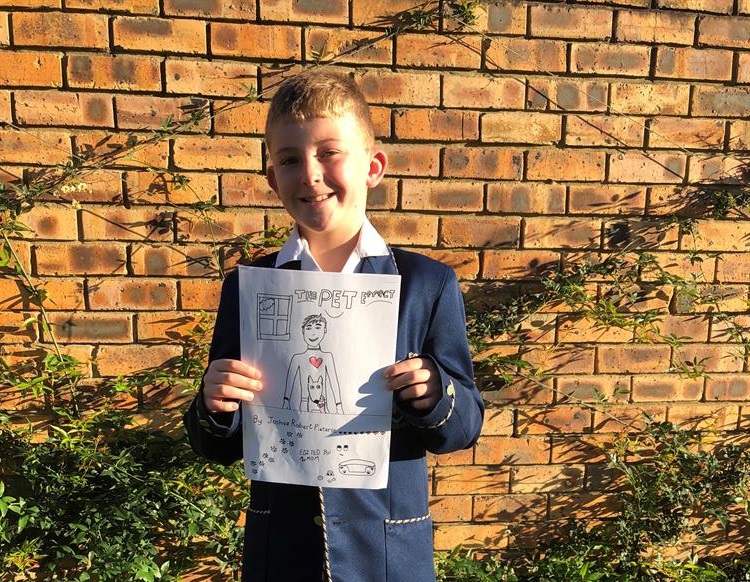 The colouring book started with Joshua Pieterse's love for animals.
The story
The book, called The Pet Effect, is about a depressed man who, when he begins to take good care of his dog, develops a bond with the dog and begins to enjoy life more. This leads to his dog's health and happiness improving as well.
In the end, it shows how both the owner and the dog enjoy each other's company and become happier with life.
With his mom's help, Joshua spent hours drawing all the pictures and tracing them on tracing paper before making photocopies.
"Richard Marais of CyberGeek kindly helped clean up the shadows and formatted it correctly, Digipress helped do the final touches and then Glenwood House sponsored 100 books to be given out to the community," says a very proud Mary-Jean.
Outreach
On Tuesday 17 November, Joshua accompanied Colleen Smith of Odin, together with some of their puppies, on an outreach to Rosemoor Primary where he handed out his colouring book to the Grade R learners.
"The best part of our outreach was Joshua's colouring book," said Smith. "We believe this book will carry on where our education started. While the learners colour in, they will absorb the lessons that are taught by Joshua in his book."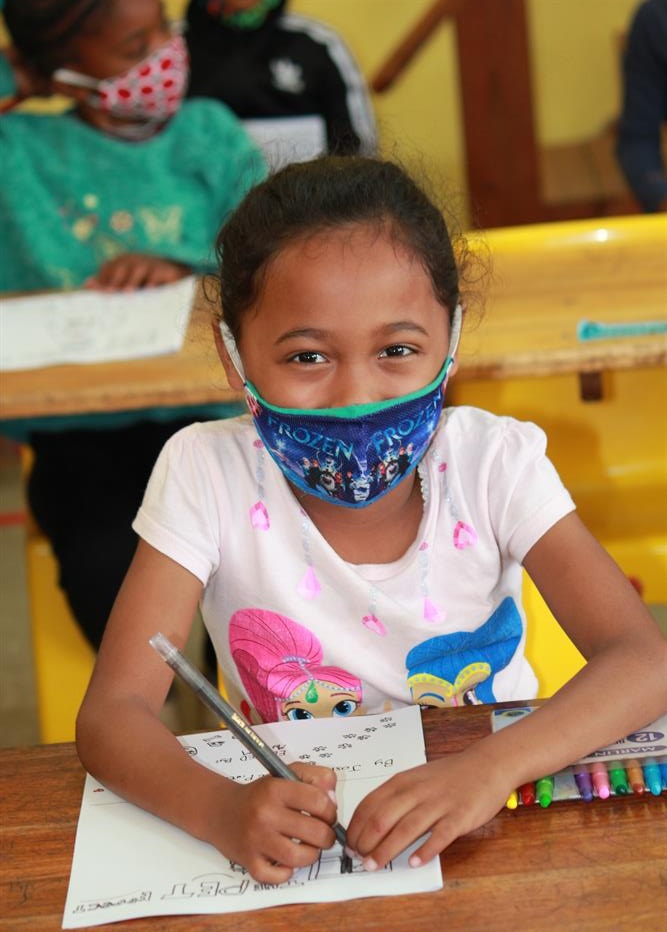 Addison January, a Grade R learner at Rosemoor Primary, couldn't wait to start colouring in. Photo: Marlene Mennie
'We bring you the latest George, Garden Route news'