WILDERNESS NEWS - The Centenary of Wilderness will take place over the next few months, leading up to July 2021 when this quaint town celebrates 100 years of existence.
A centenary committee was established last week to facilitate the festivities. It was done via a public meeting, attended by Ward Councillor Marlene Barnardt, Portfolio Councillor for Finance and Strategic Services Dirk Wessels and tourism manager Joan Shaw.
The idea of a Wilderness Centenary was initially suggested by Hugo Leggatt, a well-known Wildernarian, to take place in 2020. However, the Covid-19 pandemic halted all plans in that regard.
In the light of the resulting economic losses in the tourism sector, George Tourism decided to support the centenary celebrations for 2021.
Wellness tourism
Barnardt said the festival will not make up for all the financial losses in the industry, but it will go a long way to continue establishing Wilderness as a destination of choice. She would love to see a strong focus on wellness, which she hopes will lead to annual events.
"There are so many experts in the field of wellness living in Wilderness and with the unique and incredible scenic beauty at our disposal, I could not think of a better way to encourage visitors to Wilderness to enjoy the peace and serenity that attracted the residents in the first place."
She said wellness tourism is a growing worldwide trend that post Covid-19 will certainly pique interest in a wellness experience that embraces local culture, foods and the natural assets of an area such as Wilderness.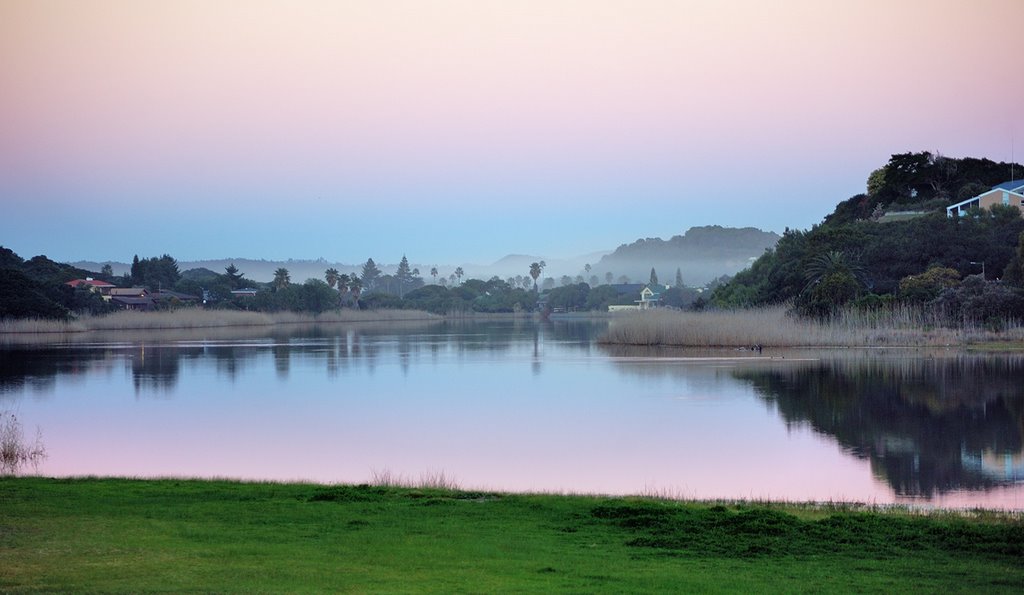 Wilderness lagoon
Events
The concept for the centenary celebrations entails several events, possibly as many as 100, that take place over the months that lead up to July 2021. All these events will be marketed with a centenary logo and George Tourism will support the marketing, together with the Wilderness Ratepayers Association (WRRA).
An event can be as simple as a beach clean-up, a musician at a restaurant or a wine tasting. Organisations will be responsible for arranging their own events, which will be coordinated by the committee to form a part of the overall festivities.
It has been suggested that existing events such as the annual SPCA Woof-a-thon, the Hoekwil Open Gardens, sailing regattas and music evenings should form part of the centenary programme.
Among other suggestions were a centenary dinner, a soap box derby, beach yoga classes and an Island Lake swim. One of the highlights of the centenary will be a launch of Hugo Leggatt's book on the history of the area, which is almost ready to go to print.
The final committee consists of volunteers, including representatives of the community and the WRRA. Chris Boshoff, a local businessman and tourism expert, has agreed to act as chair. Regular media releases will keep the public informed of events and activities.
For information, contact Lindi Harley at lharley@george.gov.za or 044 877 0045 or chairperson Chris Boshoff at boardwalkadmin@global.co.za.
'We bring you the latest Wilderness, Garden Route news'