SEDGEFIELD NEWS - Dedicated caregivers at the only private Alzheimer's home for pensioners in the Southern Cape have welcomed a generous donation of food hampers from the Gift of the Givers Foundation.
Despite salary cuts due to the Covid-19 lockdown, the caregivers have continued working at The Living Cornerstone in Sedgefield, which serves needy Alzheimer's sufferers between Plettenberg Bay and George.
Established in 2008, the charity runs three homes housing 26 residents aged between 64 and 96. The 24-hour care facility employs two registered nurses and 33 carers from Smutsville, Sizamile and Rheenendal.
"The lockdown severely curtailed our fundraising activities and contributions from residents' relatives. When news of our dilemma became known, Gift of the Givers responded immediately, offering generous food hampers to each of our 37 staff members who had continued serving the residents unselfishly throughout the lockdown," said honorary chief executive Gilda Scammell.
Gift of the Givers' regional manager in the Southern Cape, Mario Ferreira, said they couldn't just "stand by and do nothing".
"We simply cannot allow the Covid pandemic to undo all the years of loving sacrifice it took to establish The Living Cornerstone," he said, adding that as the largest disaster relief organisation in Africa, their goal is to bring hope and restore dignity to the most vulnerable.
The Living Cornerstone is a registered NPO and all donations are tax deductible.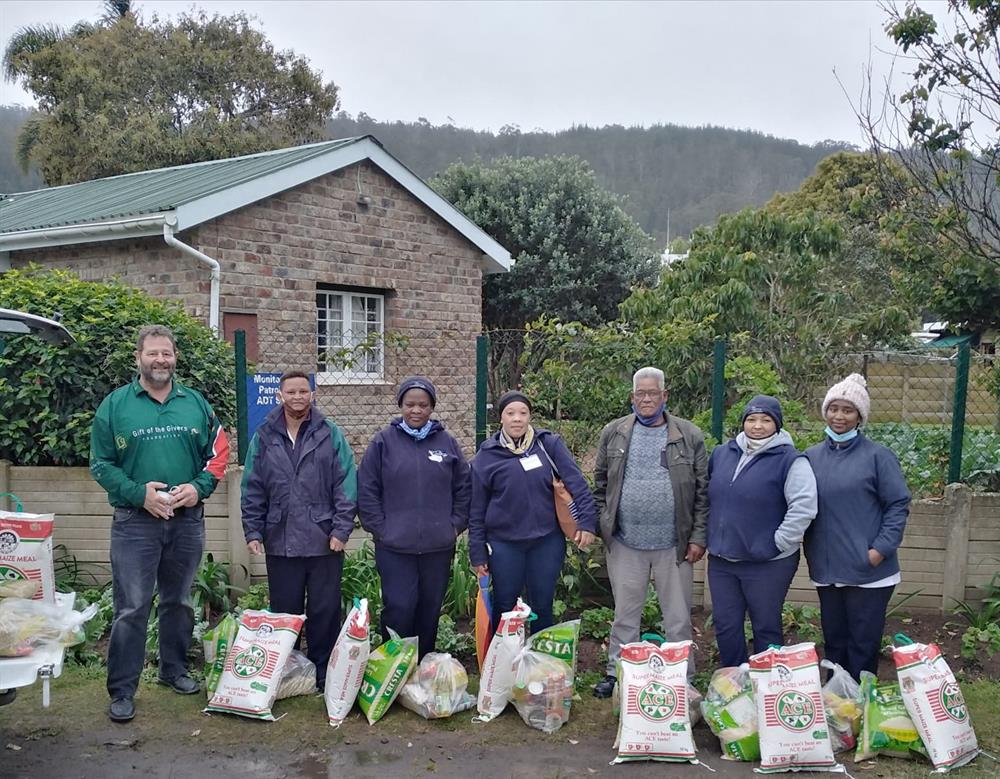 From left: Gift of the Givers regional manager Mario Ferreira with staff who received food parcels, Brian Jansman, Thadeka Ngwevela, Simonetta Bloei, Freek Hartzenberg, Anthea Mortlock and Chardonay Maquena.
'We bring you the latest Sedgefield, Garden Route news'