Gallery
GEORGE NEWS - Sector 4 of the George Community Policing Forum (CPF) hosted a bingo night at the George bowling club on Friday 3 May and the excitement in the air proved that bingo is anything but boring!
All proceeds go towards aiding and improving crime-fighting initiatives in the sector - Blanco, Herold's Bay and Heather Park.
"We would like to thank everyone who attended and contributed to the success of this event," said CPF chairperson Charles Newham.
Click here for a photo gallery.
"The evening was well attended, which shows that the community cares. A special thanks to Nicky Hodsdon and Donovan Gultig who arranged the event, and to all the sponsors who assisted with great prizes."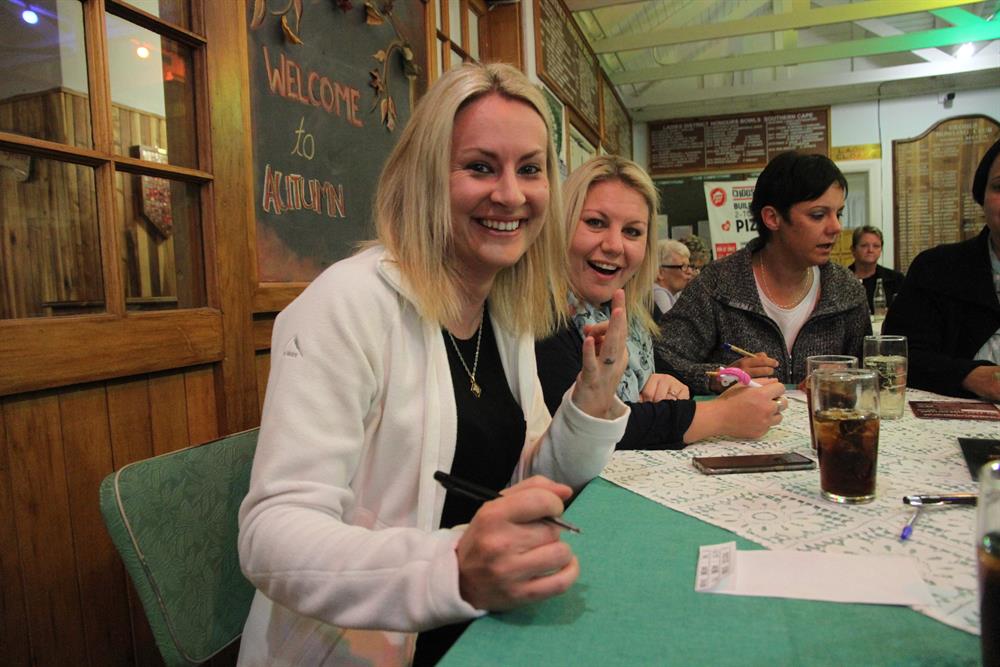 "I have three numbers already!" Jackie von Brandis and her friend, Marelna Gultig, are all smiles.
Donovan Gultig, Charles Newham (CPF chairman) and Nicky Hodsdon (Heather Park Neighbourhood Watch projects coordinator).
'We bring you the latest George, Garden Route news'