GEORGE NEWS - Thanks to the recently established George Air-cooled Club, Georgians can look forward to seeing a fleet of Volkswagen Beetles, kombis and other air-cooled vehicles hitting the roads in our area at least once a month.
Their most recent run took place on Sunday 11 October when seven Beetles and two kombis made their way to the Wilgewandel holiday farm in Oudtshoorn via the Outeniqua Pass and back.
"I've always had a great love for old cars, but the VW Bugs are very close to my heart," said club founder, Manie Smith.
"The idea of a convoy of air-cooled vehicles always appealed to me and with inspiration and help from my wife, Hendi, I started a WhatsApp group for like-minded people during lockdown. I chased every air-cooled vehicle I saw to ask people to join our club - whenever I saw one, I stopped."
Photo gallery: Beetles galore and so much more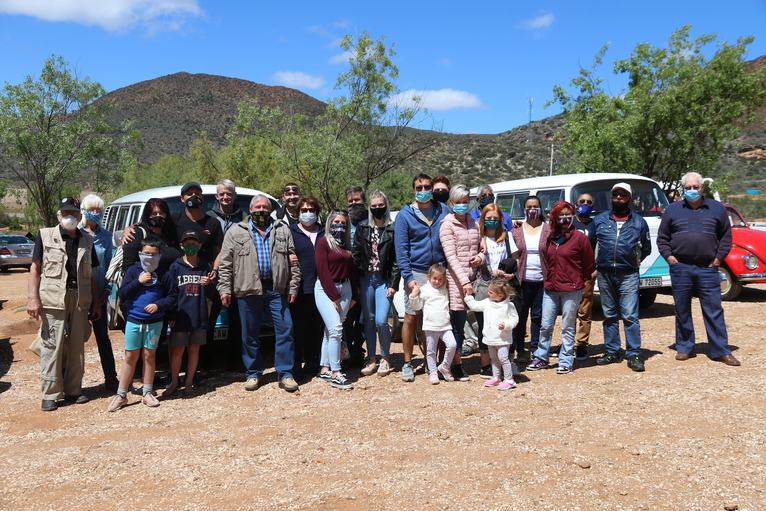 The members of the George Air-cooled club stopped for lunch at Wilgewandel Holiday Farm.
There were only four Beetles taking part in their first run on 12 July. Since then two kombis and three more Bugs have joined.
"This was our fifth run and it's getting better every time. We have 36 members in our club with a variety of cars undergoing restoration," said Smith.
Anyone with an air-cooled vehicle is welcome to join the George Air-cooled Club for free. They are planning a day trip with a picnic in Glentana for 8 November.
For more information about the club and how to join, contact Manie Smith on 072 566 5033.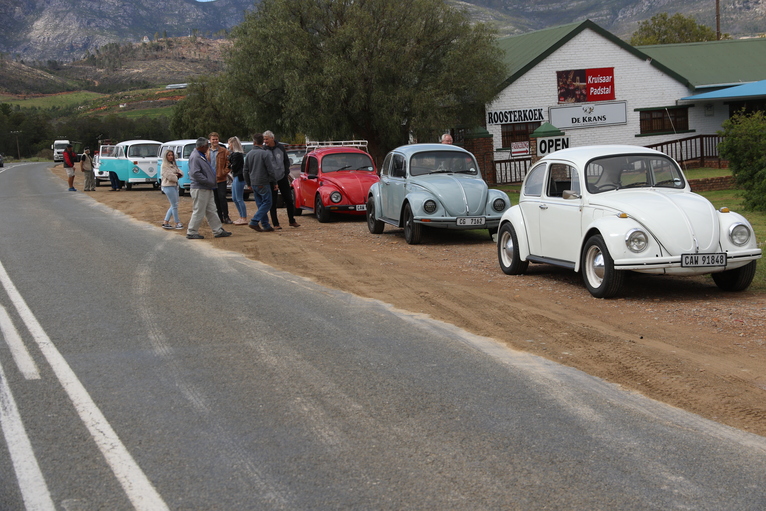 A quick pit stop in Waboomskraal.
'We bring you the latest George, Garden Route news'