GEORGE NEWS - The "Take 5 and keep the Seas Alive" project launched in December to encourage the public to get involved in keeping our local beaches free of plastic was declared a huge success by the parties involved.
The project is an initiative by George Tourism, Rotary George and George Herald.
Donald Goldfain of Rotary George and the Wilderness Ratepayers and Residents Association (WRRA) said the clean beach initiative has a lot of potential.
"The lifeguards efficiently deployed the large awareness posters at the entrances to all our beaches on a daily basis. George Tourism organised beach activities and beachgoers were made aware of the initiative. It was a pleasure to see the young children scouring the beach to find their bits of plastic to do their bit for the campaign. Hopefully, this campaign will continue into the new year and encompass the whole of our Garden Route and the Western Cape Beaches."
Gourge Tourism Chief Joan Shaw says the Take 5 environmental campaign was well received by visitors and locals, and many residents got groups of friends or children together to collect plastic off the beaches. "For a first time, we felt it was a great success. We would like to see this project grow in future and create more awareness around the importance of sustainable tourism practices and raise the profile of George as a city for a sustainable future," said Shaw.
Two George families, the Powells and Barclays, said their Take 5 day on one of the local beaches was tremendous fun.
Morgan Barclay, a Grade 7 pupil at Glenwood House, was doing her personal leadership challenge and inspired the families to do their our own Take 5.
"Collecting 5 bits of rubbish on our walk became so interesting. Who knew we could have so much fun collecting rubbish. It was so interesting to see the different kinds of plastics and rubbish that wash up on our beaches. Drinking straws, earbuds, and fishing gut were some of the most common things we found. A long walk, a little exercise and some fresh air made indulging in a delicious milkshake a little tastier," said the families in a joint letter.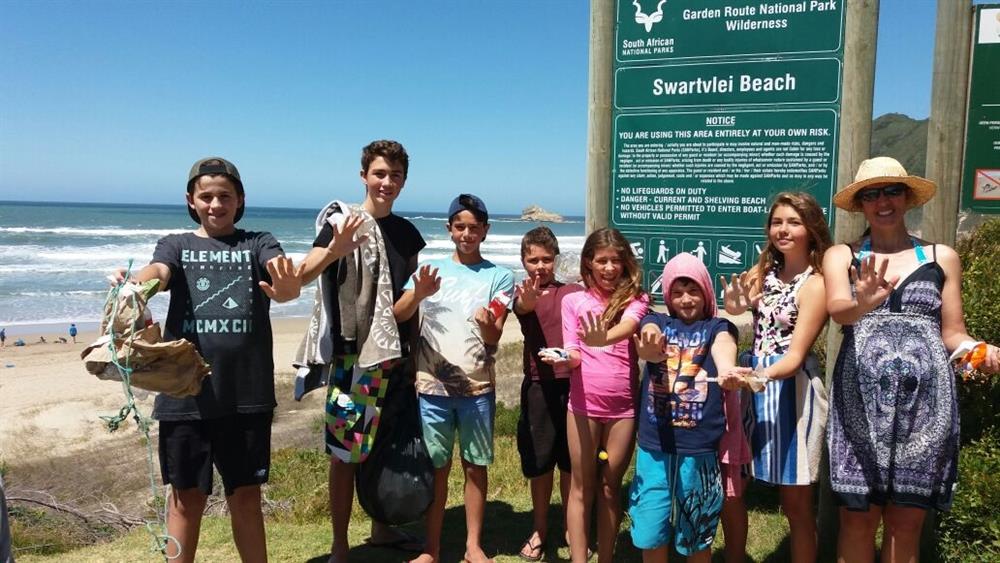 Take 5!
'We bring you the latest George, Garden Route news'