GEORGE NEWS - Yet another armed robbery took place in Pacaltsdorp this morning, Wednesday 14 April, at approximately 08:15.
According to Southern Cape police spokesperson, Capt. Malcolm Pojie, three black men, one of whom was wearing an orange jacket, entered the Pacaltsdorp Superette in Church Street and threatened the shop assistants with a firearm.
There were no customers in the store at the time of the incident.
"While the man in the orange jacket was threatening the assistants, one of the other suspects emptied the cash registers while the third suspect was apparently standing outside," said Pojie.
Electronic equipment, including cellphones and an FNB Speedpoint card machine were also looted.
According to Pojie, it is too early at this stage to confirm whether the incident can be linked to previous incidents in the area.
Forensic experts are currently on the scene.
Related article: Armed robbery at Yorkers Superette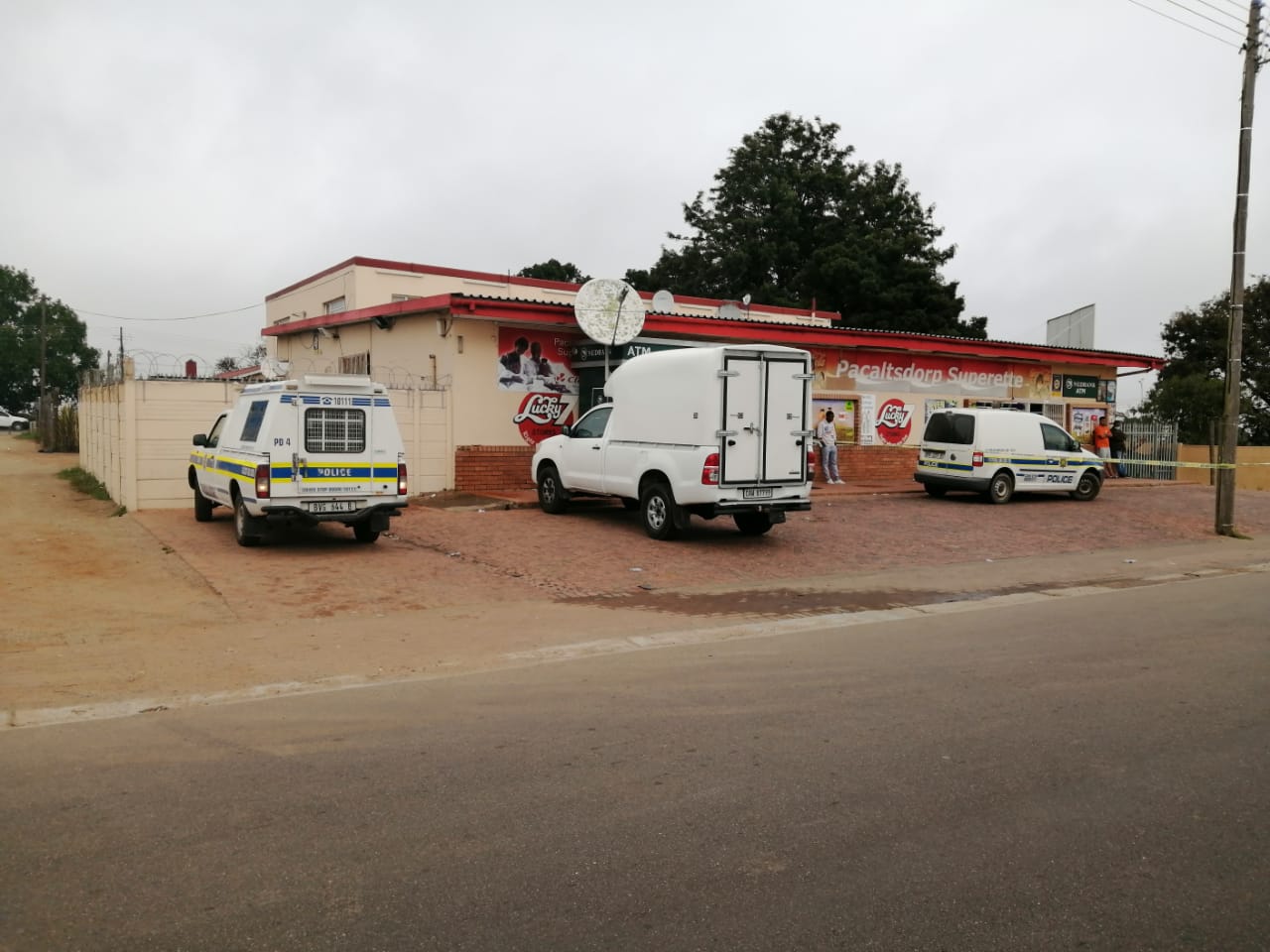 An armed robbery took place in Church Street, Pacaltsdorp, earlier this morning. Photos: Kristy Kolberg
'We bring you the latest George, Garden Route news'