WESTERN CAPE NEWS - Western Cape premier, Alan Winde, today wrote to President Cyril Ramaphosa, calling on him to urgently convene a PCC meeting in order to review the lockdown restrictions.
"The Western Cape continues to see a decline in many of the key Covid-19 indicators and we must strike the balance between saving lives and saving livelihoods," reads Winde's latest statement.
Minister of Agriculture, Ivan Meyer has also written to National Minister of Agriculture, Thoko Didiza to request her assistance in lifting the ban on wine and liquor sales in order to save jobs in the industry. His full statement can be viewed here.
Western Cape Covid-19 infection update:
As of 13:00 on 26 January, the Western Cape has 19 407 active Covid-19 infections.

* Total confirmed COVID-19 cases - 263 398
* Total recoveries - 234 011
* Total deaths - 9980
* Total active cases (currently infected patients) -19 407
* Tests conducted - 1214298
* Hospitalisations - 2893 with 510 of these in ICU or high care
Additional data is available on the Western Cape Covid-19 data dashboard which also features active cases per sub-district, active cases per 100 000 and 7-day moving averages. Access the data dashboard here: https://coronavirus.westerncape.gov.za/covid-19-dashboard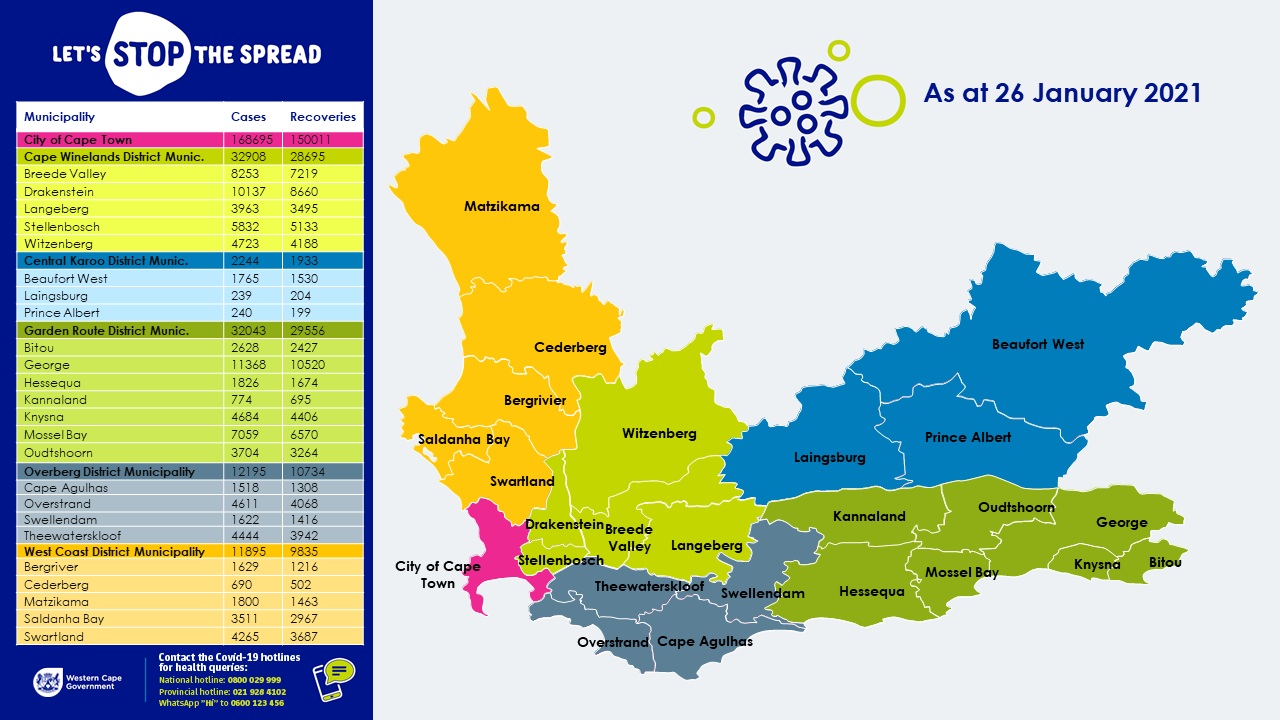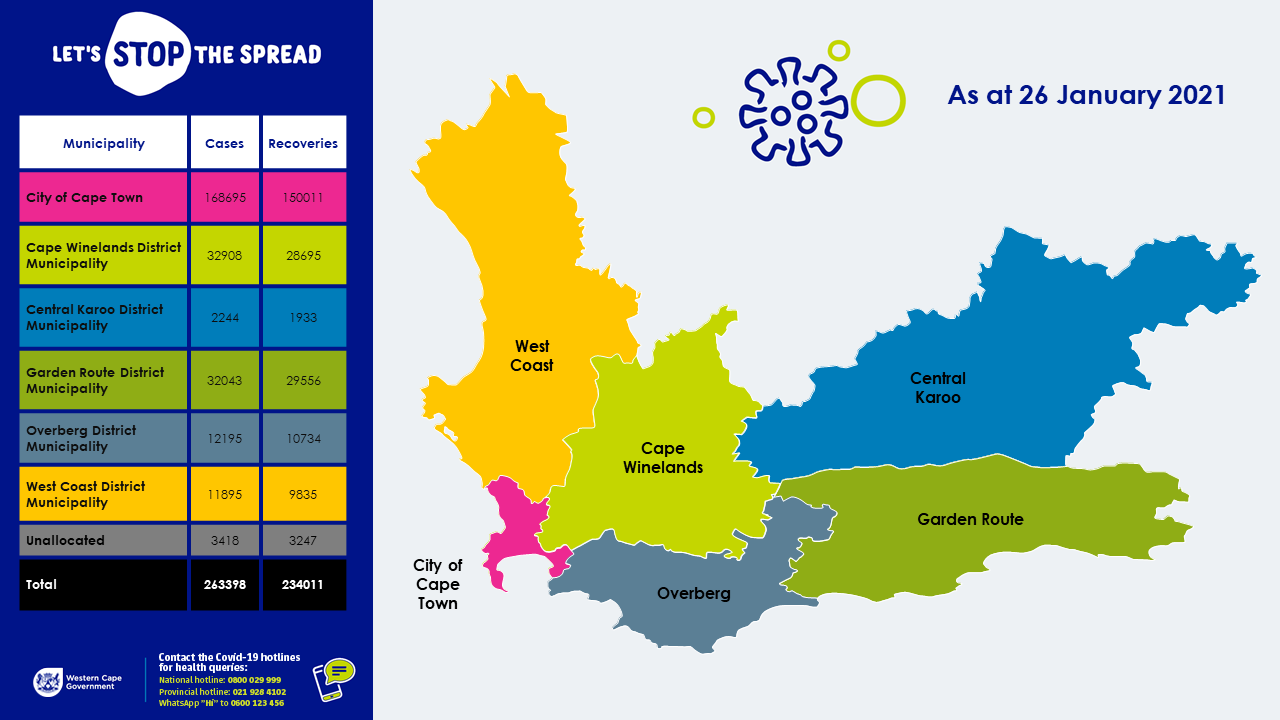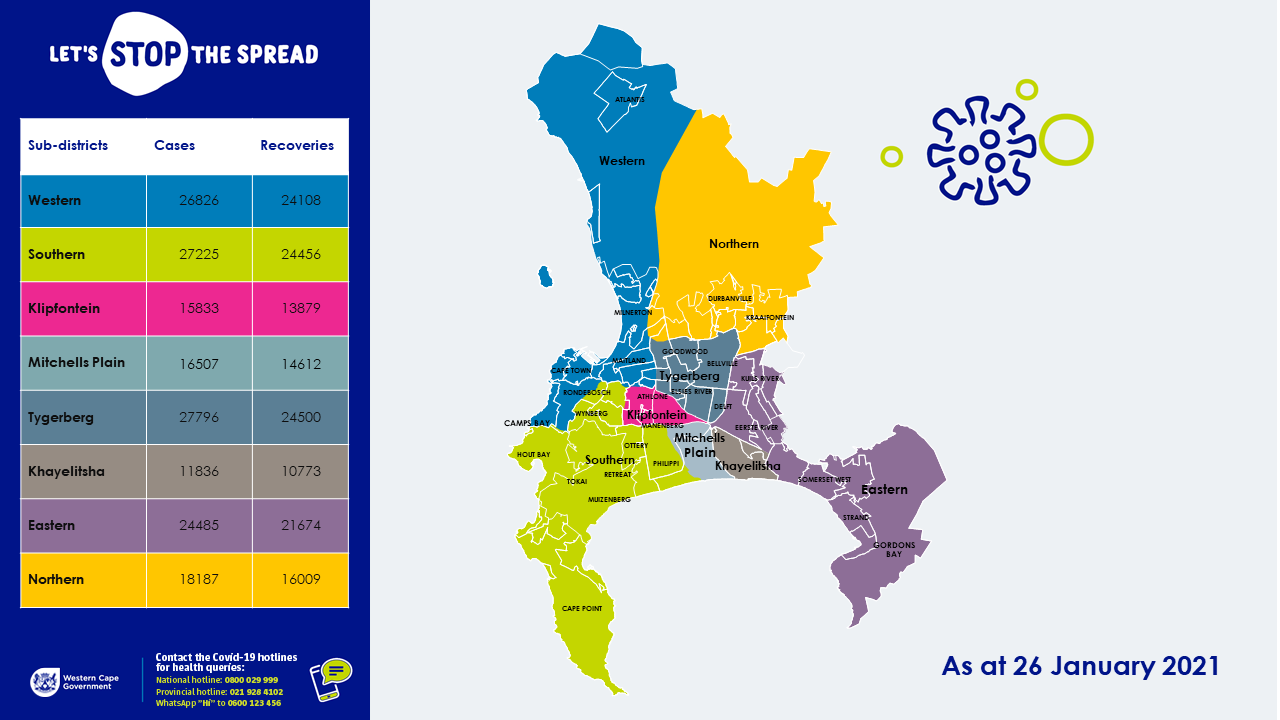 'We bring you the latest Garden Route news'