GEORGE NEWS - It looked as if Brownie's face was turning into stone when the PDSA's Moira Gibbs and Hayley Keyser of York High Animal Club (YHAC) found him in Geelhoutboom last Wednesday, 22 July.
"We were were collecting dogs for sterilisation in Sinksabrug when we were told about a sick dog that lived near a red shed," Keyser told George Herald.
"It was already late, but Moira was determined to find the sick dog. We managed to find the red shed and there we met Brownie and his owners. Moira explained to the owners that she was from the PDSA and would have Brownie examined and returned to them."
According to Keyser the owners said they had tried to treat Brownie, but to no avail. The swelling and scabbing simply increased.
Back at the PDSA clinic, Dr Shirley Searle diagnosed Brownie with a skin condition known as pyoderma*. He was treated and taken back to his owners.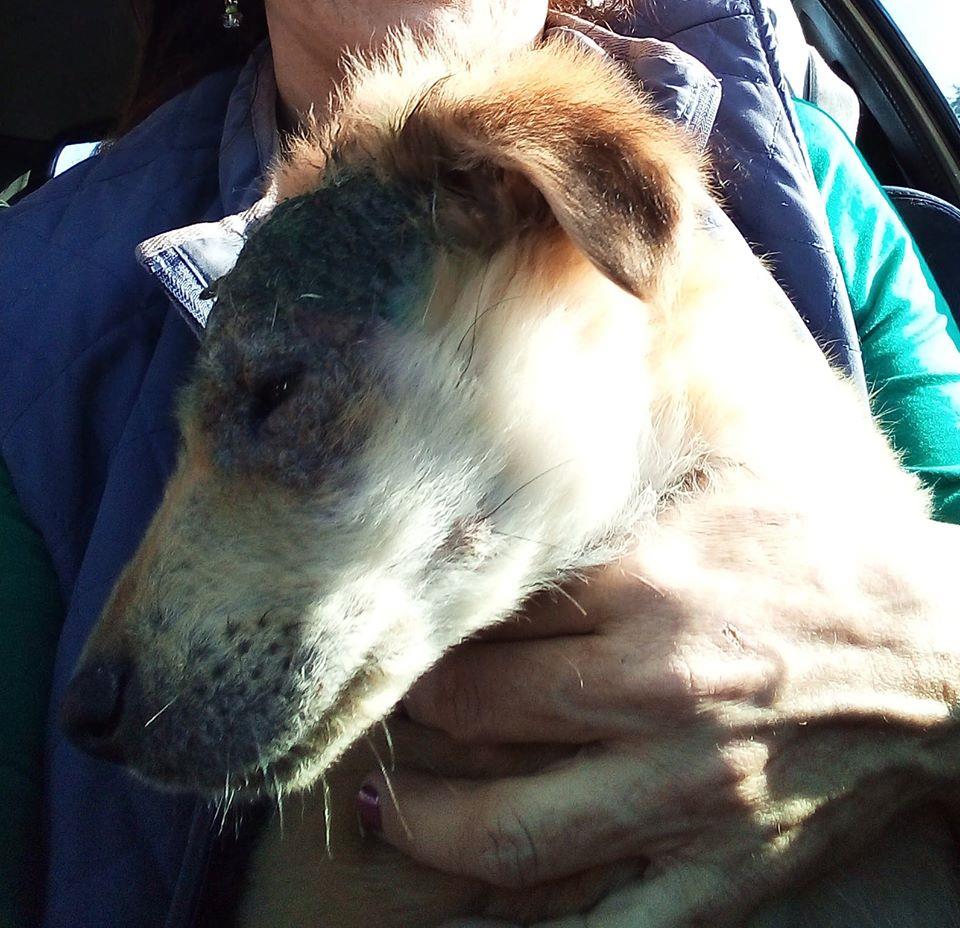 Brownie will soon be a happy, healthy puppy again.
"Arriving back at the red shed we saw four cats which turned out to be ferals who are being looked after by a resident in the area.
"We will collaborate with Cat Assistance Team (Cat) Garden Route to sterilise and return these cats to their shed and the kind lady who has been taking care of them," said Keyser.
For more information about the YHAC and how you can help, please contact Keyser on 072 204 9788.
* Pyoderma is a superficial bacterial infection that affects hair follicles and the surrounding skin and usually has an underlying cause, such as a foreign body like grass seed getting under the skin, trauma or bite wounds, an allergy or hypersensitivity to fleas, food or environmental factors, mites, a hormonal disorder, administration of immune-suppressing drugs, like chemotherapy or steroids, or poor nutrition.
'We bring you the latest George, Garden Route news'