SOUTHERN CAPE NEWS - Many have lost their jobs because of Covid-19 and the lengthy lockdown and restrictions, which have had a hugely negative impact on the economy.
Despite the pressure on employers, employment law should still be adhered to and the correct procedures followed.
Here are some guidelines for employees:
1) If your employer wants to meet with you about terminating your employment in some way, you can ask to have a representative with you, either a legal representative or someone from your union.
2) Ask advice. Even if you don't have the money to consult a labour lawyer, ask family and friends who know labour lawyers or union representatives to put you in touch with them so that you can get free counsel.
3) Do not feel pressured to make a decision. Your employer might present you with choices such as early retirement or retrenchment. First determine if legally, your employer is entitled to terminate your employment before you decide on anything.
4) If you are feeling rushed or intimidated, "put on the brakes". Tell your employer you need time to think about what has been said.
5) Schedule a meeting with a union representative outside of the workplace, if possible, if you do not feel comfortable discussing your situation at work.
6) Note that if you have become disabled or ill and cannot carry out your usual duties in the same way, your employer should try to use your skills in another area or accommodate you in some way, not automatically terminate your employment.
The Mossel Bay Advertiser, sister publication of George Herald, asked Mossel Bay attorney Roemé van der Merwe for her take on the current economy and employment law. She said, "Since the outset of the first lockdown in 2020, our offices have been inundated with complaints and queries regarding unfair labour practice due to the pandemic."
Changes in employment law
Van der Merwe predicted that the Covid-19 pandemic will still bring major changes in employment law. "The four major disputes are remuneration deductions, non-renewal of fixed-term contracts, lay-offs, and retrenchments," she said.
"As a pandemic of this magnitude is a first in our lifetime, it is understandable labour laws were not intended to deal explicitly with the unique disputes arising out of the national lockdowns, and the aftermath thereof. Each and every dispute must be deliberated on its own merits.
What is clear, and remains, is that the procedures to follow in law remain intact and an employer should not use the pandemic as a quick excuse to dismiss employees, which dismissals would otherwise have been substantially and procedurally unfair."
Van der Merwe points out that the Covid-19 pandemic "may be temporary". She says that as a result, temporary employment measures should be considered prior to instituting retrenchment proceedings.
Alternatives to retrenchment could include:
Temporary remote working arrangements;
Special leave if the employer is able to grant this; and
Using annual leave or short-term measures to place employees on "short-time work shifts" for a specific period.
"The Disaster Management Act 57 of 2002 and its regulations do not prevent an employer from engaging in a retrenchment process during the lockdown period. However, the employer must, even during the lockdown period, comply with the procedural requirements of sections 189 and 189A of the Labour Relations Act before retrenching employees," Van der Merwe noted.
That said, the unique circumstance of Covid-19 should be taken into account and therefore labour laws could be relaxed by agreement between the employer and employee, she added.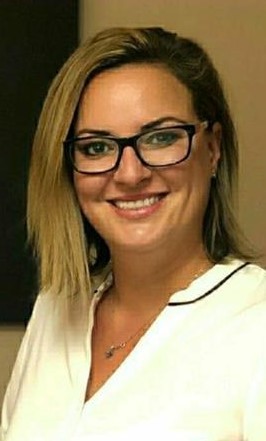 Roemé van der Merwe
'We bring you the latest Garden Route, Hessequa, Karoo news'