GEORGE NEWS - The lockdown has illustrated how alcohol abuse impacts on the emergency centre, says Dr Hermann Reuter, founder of the non-profit organisation Sahara (Smoking Alcohol Harms Alleviation and Rehabilitation Association), that is co-hosting the exhibition with Saapa (Southern African Alcohol Policy Alliance).
In March this year, 966 cases were treated at the centre. During level 5 lockdown in April when the complete alcohol ban was instituted, it dropped by more than half to 408 cases.
In May 534 cases were treated. When the alcohol ban was lifted with sales restricted to certain hours in June, the number immediately shot up to 811.
The exhibit is coordinated by the Southern African Alcohol Policy Alliance in South Africa (Saapa SA) together with various other non-governmental organisations (NGOs) to commemorate Mandela Day. In an effort to bring about change, Saapa advocates strategies such as higher taxes on alcohol, no advertising of alcohol, and making it less available by reducing the number of traders, restricting sales hours and days, and not allowing sales to people under 21 years.
Saapa is furthermore pushing for the passing of legislation that will prohibit drivers from drinking any alcohol.
"We also need a more proactive approach in treating people who drink problematically," says Reuter. Medication such as Naltrexone can help people overcome their dependence and should be more readily available.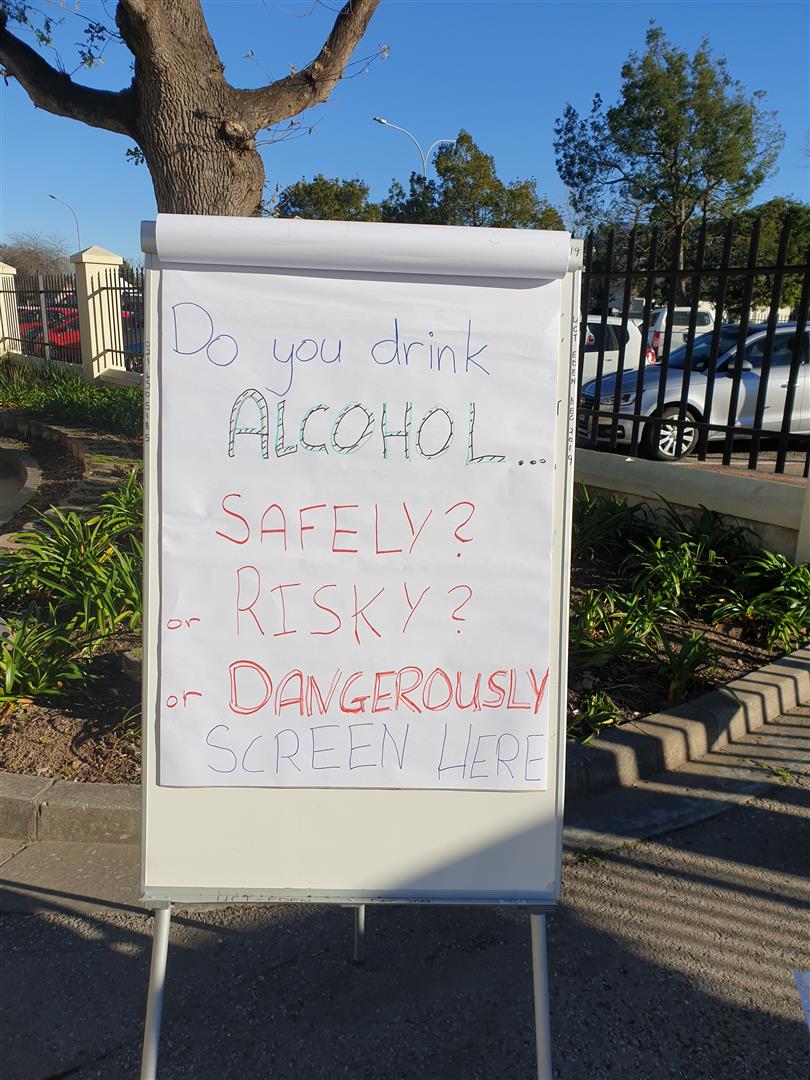 The message is clear.
'No change in 30 years'
According to George Hospital Head of Paediatrics Dr Willie Breytenbach, in the 30 years he has been working in government hospitals, there has been no change in the way the load of alcohol-related trauma incidents impact on the emergency centre.
"The centre is inundated, especially over weekends. It is unbelievable. I would even say that if you take away the alcohol-related trauma cases, we would be almost without work. It has just increased over the years and it costs our country millions."
Breytenbach says as long as there is alcohol abuse, our social systems will not get better and dysfunctional families, hunger, abuse and foetal alcohol syndrome will remain.
'Curfew for children'
He has been part of a project to roll out the Planet Youth partnership programme, developed in Iceland and aimed at stopping alcohol abuse among the youth through behaviour change. This was unfortunately halted because of the lockdown, but they were hoping to implement a system that is successfully used among teenagers in Iceland where alcohol abuse among youngsters was reduced from 43% to less than 5%.
"Part of the strategies they use is a curfew for children, offering sporting activities and encouraging parents to be at home when their children are there. These are the types of things that we should work towards in our own community."
Exhibit moving to clinics next week
* The exhibition will be at George Hospital until tomorrow and next week at the following clinics: Parkdene (Monday), Conville (Tuesday), Thembalethu (Wednesday), Pacaltsdorp (Thursday), and Blanco (Friday).
* The teddy bears will be donated to a charity when the exhibition ends.
* The exhibit is hosted in association with Gun Free South Africa, Smoking and Alcohol Harm Alleviation and Rehabilitation Association (Sahara), Sonke Gender Justice, South Africans Against Drunk Driving (SADD) and The Teddy Bear Foundation.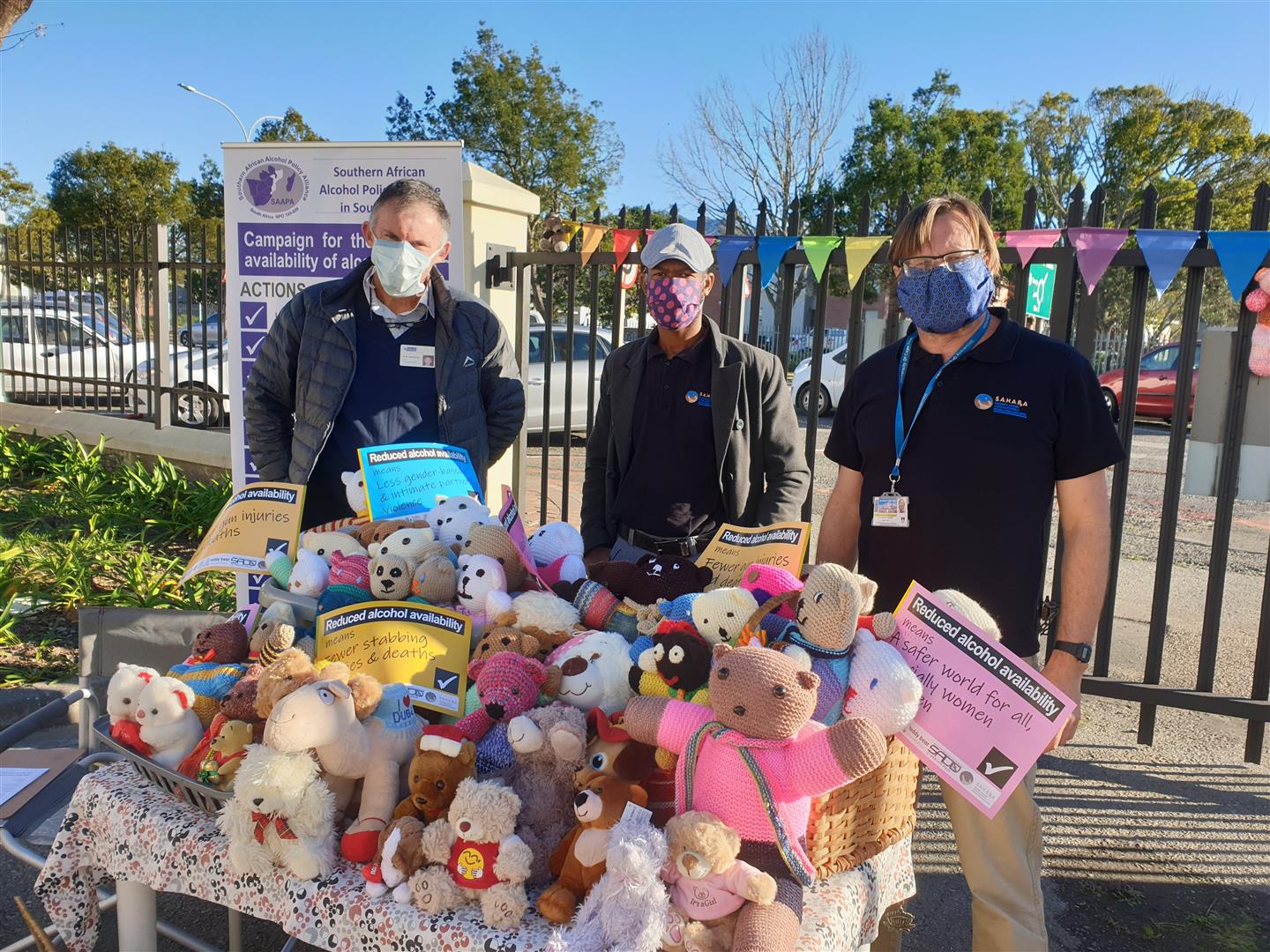 Passionate about bringing the message of the threat of alchohol abuse to our society, from left: Dr Willie Breytenbach (head of Paediatrics, George Hospital), Sahara youth coordinator Thembinkosi Makahwa and Sahara founder Dr Hermann Reuter.
'We bring you the latest George, Garden Route news'