GEORGE NEWS AND VIDEO - Local high schools were abuzz with activity this afternoon, Wednesday 8 January, as the matric class of 2019 received their final exam results.
Hoërskool Outeniqua spog met 'n 100%-slaagsyfer.
With a matric pass rate of 97,7% - of which 83% passed with matric exemption - York High principal, Francois Moll has reason to celebrate the school's success.
PW Botha Kollege se skoolhoof, Pieter Myburgh, het sy tevredenheid uitgespreek oor die uislae. "Die slaagsyfer vir 2019 is 80,5%. Ek is baie tevrede met die uitslae en wil graag al die leerders en hul ouers gelukwens."
By George Hoërskool was daar ook vreugde toe 82.5% van die matrieks geslaag het. Altesaam 255 matrieks het die eindeksamen afgelê en 210 het geslaag.
Thembalethu High School's pass rate has increased from 66,7% in 2018 to an impressive 80,1% in 2019. Of the 171 matrics who wrote the exams, 137 pupils passed.
Read all the matric results news in tomorrow's edition of the George Herald.
George schools' NSC pass rates: Outeniqua High 100%, York High 97,7%, George High 82,5%, Pacaltsdorp High 82,2%, PW Botha College 80,5%, Thembalethu High 80,1%, Parkdene High 62,8%, Imizamo Yethu High 57,1%
Watch 2 videos below.
PW Botha Kollege se topkandidaat is Kholeka Nzima. Foto: Alida de Beer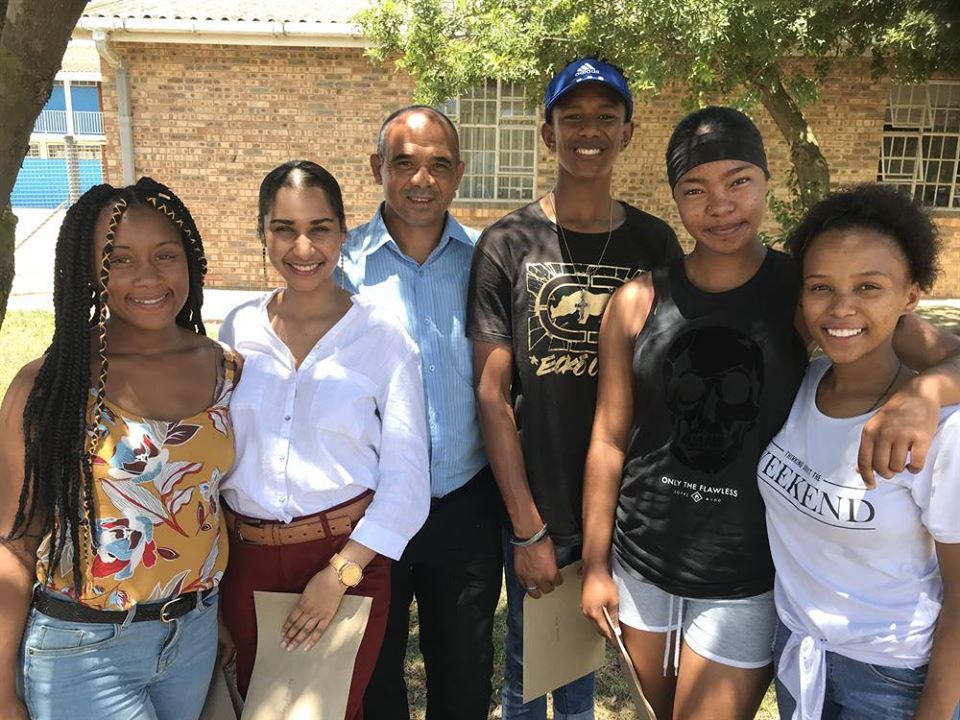 Die top 5 kandidate van Hoërskool Pacaltsdorp pronk trots met skoolhoof Clifton Titus. Hulle is, van links, Jaymee-Lee Mafutu, Jofy Kiewitz, Zhivago Freeks, Lakisha Bruwer en Frank-Lee Willemse. Titus sê hy kan nog nie sê hoeveel A-simbole behaal is nie.
Christo Vorster (links), hoof van Hoërskool Outeniqua, wens die dux-leerling, Tycho van Camp, geluk. Foto: Eugene Gunning
'We bring you the latest George, Garden Route news'