GEORGE NUUS - Dit is weer daardie tyd waar politieke partye plakkate met hul glimlaggende leiers gebruik om na die stemme van kiesers te vry. Ofskoon die nasionale en provinsiale verkiesing eers op 8 Mei plaasvind, het van die eerste plakkate reeds hul verskyning op lamppale regoor George begin maak. En dit is groot geld wat betrokke is.
Na verneem word kan dit 'n politieke party tot R50 per plakkaat uit die sak jaag as al die kostes in ag geneem word.
Dit blyk ook dat daar streng regulasies en reëls is vir die aanbring van plakkate. Chantel Edwards-Klose, munisipale woordvoerder, het by navraag gesê politieke partye word ingevolge die raad se beleid op die aanbring van plakkate op lamppale gemagtig om dit vir verkiesingsdoeleindes aan te bring.
Daar is geen beperking op die aantal plakkate wat vir verkiesingsdoeleindes deur politieke partye aangebring mag word nie, behalwe dat nie meer as een plakkaat op 'n lamppaal aangebring mag word nie, met dien verstande dat twee plakkate wel rug aan rug aangebring mag word.
Voorwaardes van toepassing sluit in:
• 'n Voorgeskrewe vorm moet deur die aansoeker voltooi en onderteken word en
• 'n Administratiewe fooi, tesame met 'n deposito soos in die stadsraad se tariewelys vir 'n betrokke finansiële jaar bepaal, moet betaal word.
'n Vrywaringsvorm moet ook deur die aansoeker onderteken word om die stadsraad te vrywaar teen enige eise of gedinge wat moontlik teen die raad ingestel kan word as gevolg van die afkeuring of goedkeuring van aansoeke wat teenstrydig met die raad se beleid is. Die plakkate moet voor of op die vierde (4de) weeksdag ná die dag van die verkiesing verwyder word.
In die stadium lyk dit of die DA nie gras onder hul voete laat groei nie, want 'n span werkers gewapen met lere het reeds hul plakkate aangebring. Van die ander partye wag nog en van hulle gaan waarskynlik binnekort plakkate opsit.
Jaco Londt, voorsitter van die DA se oosstreek, het gesê die party beskou plakkate as belangrik. Dit is ter wille van sigbaarheid en om die DA se kernboodskappe oor te dra.
Volgens Londt het die DA reeds in die hele streek plakkate aangebring waarvan sowat 20% in George is.
Die plakkate word gebruik om die kandidatuur van Alan Winde, DA-premierskandidaat in die Wes-Kaap te bevorder en sy nasionale boodskap oor te dra. Hy het daarop gewys dat dit 'n kriminele oortreding is om 'n plakkaat te beskadig.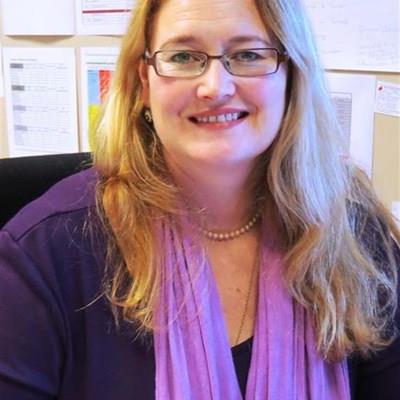 Chantel Edwards-Klose, munisipale woordvoerder
Darryl Sauer, voorsitter van die ANC in George, het gesê die party sal binnekort plakkate begin opsit. Die ANC beskou dit as 'n belangrike deel van sy kommunikasieveldtog. Op van die plakkate sal onder meer 'n foto van pres. Cyril Ramaphosa wees.
Virgill Gericke van die PBI het gesê die party sal ook binnekort plakkate opsit. "Ons boodskap moet uitgestuur word."
Adv. Gert van Niekerk van die Vryheidsfront Plus, het gesê die party sal binnekort plakkate opsit. Volgens hom is vandalisme altyd maar 'n groot probleem.
Verkiesingsplakkate naby die tronk. Foto: Eugene Gunning
'Ons bring jou die nuutste George, Tuinroete nuus'