Advertorial
GEORGE BUSINESS NEWS - When planning to paint your house or office, look no further than Paint Centre George.
Situated at 80 Hope Street, the Plascon Trade Centre, which is open to the public, has a comprehensive range of Plascon products, paint accessory products and the largest range of craft products in George.
You will be assisted by motivated, well-trained staff whose focus will be on giving you the best advice on what and how to paint, based on budget requirements. Using the Inspired Colour area, you can let your imagination run free when choosing colours for the makeover at your home or office.
Technical issues? No problem! Have a chat with paint expert Tony Chasen.
Tony has many years of experience in the decorative paint industry and will either assist you in-store or visit your premises to give you concise advice regarding the problem.
"Our focus is on service," says owner Albert Viljoen. "When we paint our homes or offices, there is a lot of emotion involved and most consumers need advice regarding application and choice of colour. That's where we come in. All our staff are well trained to offer the consumer expert advice on colour and application."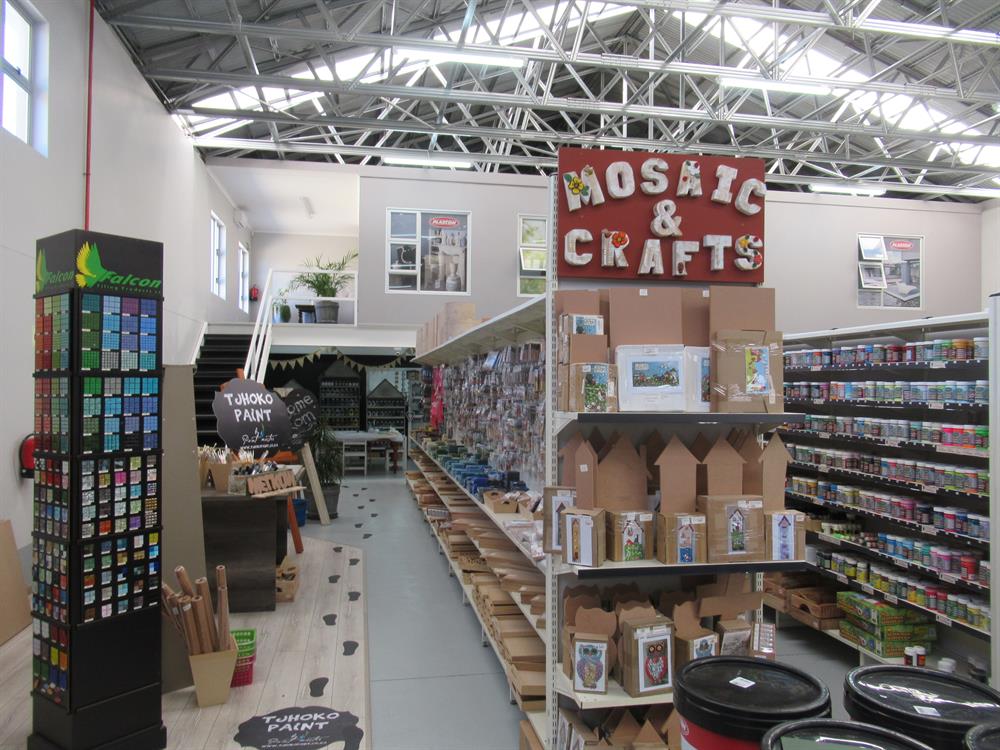 Paint Centre George also offers a large variety of mosaic and craft products.
Interested in craft projects? Why not contact Wilma on 044 884 1888 to enjoy one of the many workshops on offer? Wall clocks, hat boxes, floating shelves, Tjhoko paint... the list is endless. Come and express yourself in a creative environment with like-minded crafters.
Remember, no paint or craft project is too big or too small to warrant professional assistance.
Address: 80 Hope Street
Phone: 044 884 1888
Paint Centre George has a comprehensive range of Plascon products, paint accessory products and the largest range of craft products in George.
Photos: Eugene Gunning
'We bring you the latest George, Garden Route news'