Advertorial
GEORGE BUSINESS NEWS - It is said that a bottle of wine should always be a shared experience. It should also be correctly paired.
At their trendy, inviting tasting room, Houtbosch Wine & Craft Beer offers exactly this - an unforgettable wine or beer tasting experience, with various pairing options, that you can share with family and friends at the popular Redberry Farm in Geelhoutboom, Blanco.
With a delectable variety of local wines and craft beers the Houtbosch team offers a brand that is not only an asset for the Garden Route but one the community can be proud of and call their own - yes, all their wines are made from locally grown grapes in the George area, making Houtbosch a wine local to George.
Winter specials and platters
Winter is slowly setting in and as part of their Winter Wonderland specials, customers can enjoy a first-of-its-kind chocolate and strawberry fondue wine pairing or a free bottle of wine with every case they buy.
Thrill your taste buds with one of their platters made from only the finest local ingredients, carefully chosen to perfectly complement their range of wines and craft beers to ensure a world-class culinary experience.
At its trendy, inviting tasting room, Houtbosch Wine & Craft Beer offers an unforgettable wine or beer tasting experience.
The wines
Wines range from a fruity Sauvignon Blanc, a well-rounded Chardonnay to a full bodied Cabernet Sauvignon, not forgetting their 2016 King George limited edition.
With plans in the pipeline to expand their trading premises with a new building, Houtbosch will host private wine tasting and other social events. Please note that bookings are essential for events or big groups.
The beer
Among the craft beer you can try their CBC Raspberry Krystal Weiss, with refreshing fruity flavours finished with a light bitterness, or be bold and have a taste of Devil's Peak, a light golden ale with a smooth finish and no harsh bitterness or astringency.
For the full family experience, visit Houtbosch at Redberry Farm.
Enjoy scrumptious pizzas and other delicacies, take a ride on the miniature train, the Redberry Express, and round off your day picking fresh strawberries or enjoying a wine tasting at Houtbosch.
A day spent at Houtbosch is time well spent, a time when fond memories are created and stories collected to take home.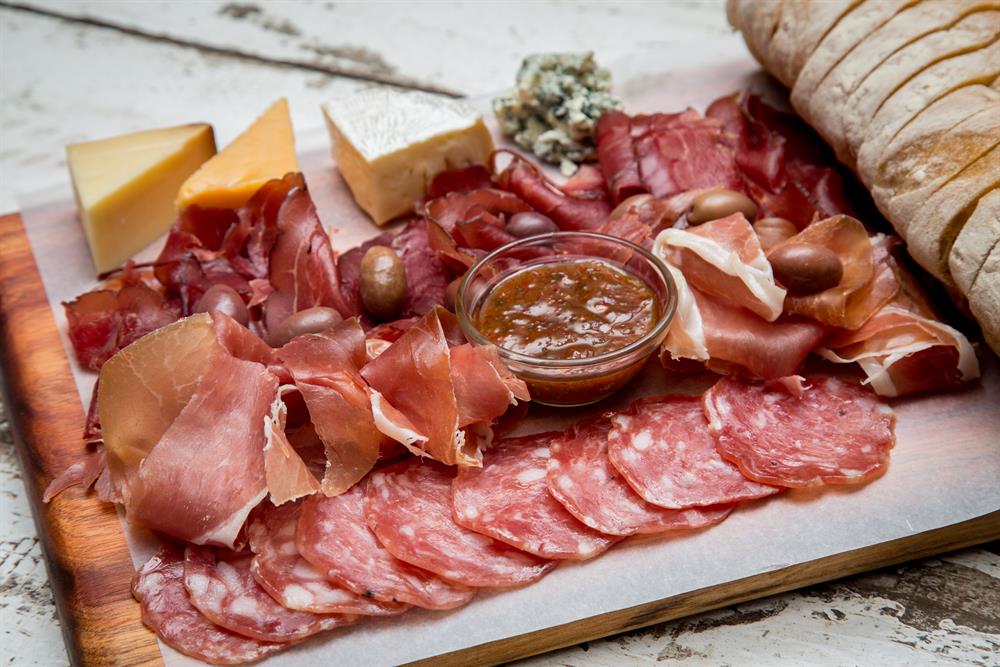 Only the finest local ingredients are used for their platters.
Contact them
For more information contact Houtbosch Wine & Craft Beer on 066 218 6321 or send an e-mail to info@houtbosch.com.
Trading hours are Monday to Saturday from 09:00 to 17:00. Closed on Sundays.
Houtbosch Wine & Craft beer also offers free delivery in George and surrounds.
'We bring you the latest George, Garden Route news'