SOUTHERN CAPE NEWS - De Rustica Olive Estate was launched on Thursday evening 17
May. Managing Director Anthony Still welcomed the approximately 130 guests with an informative talk about the olive industry. His brother Rob, who is Chairman of the Board and major financial contributor of the project said: " This event is to celebrate a milestone with you - leading representatives of this community - and to thank and record our appreciation to those who have assisted us to this point." (An article about the operation at De Rustica was published in the Oudtshoorn Courant last week.
Olives were first planted in South Africa by Jan van Riebeeck on his farm Boschheuvel in 1661 and commercial olive farming started in 1925 with the first mill dating as recently as 1953. The world consumed ± 3100 million litres of olive oil. South Africa produces only 1/10th of one per cent of the world's production.
Directors of De Rustica Olive Estate Rob and Anthony Still welcom guests at the launch of the estate last Thursday.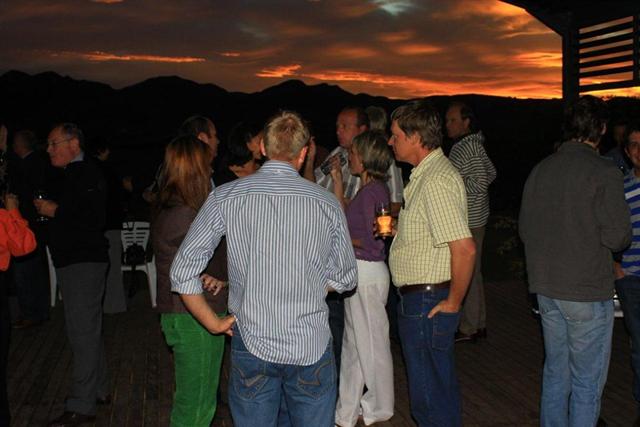 Guests at the launch of De Rustica enjoy a superb Karoo sunset. Photos: Leon Nell