GEORGE NEWS - Nelius van Greunen was announced as George Business Chamber's 2019 Business Person of the Year this evening.
The announcement was made at the chamber's much-anticipated gala event at Bygracealone.
David Maynier, Western Cape minister of Finance and Economic Opportunities, addressed guests at the event this evening. He said the Western Cape government and administration is "open for business".
Also speaking at the event, was Servaas de Kock, marketing and sales director of Group Editors. He announced a year-long project to make roads in George safer, especially the hot spot at the airport road.
Read more about the awards in next week's George Herald.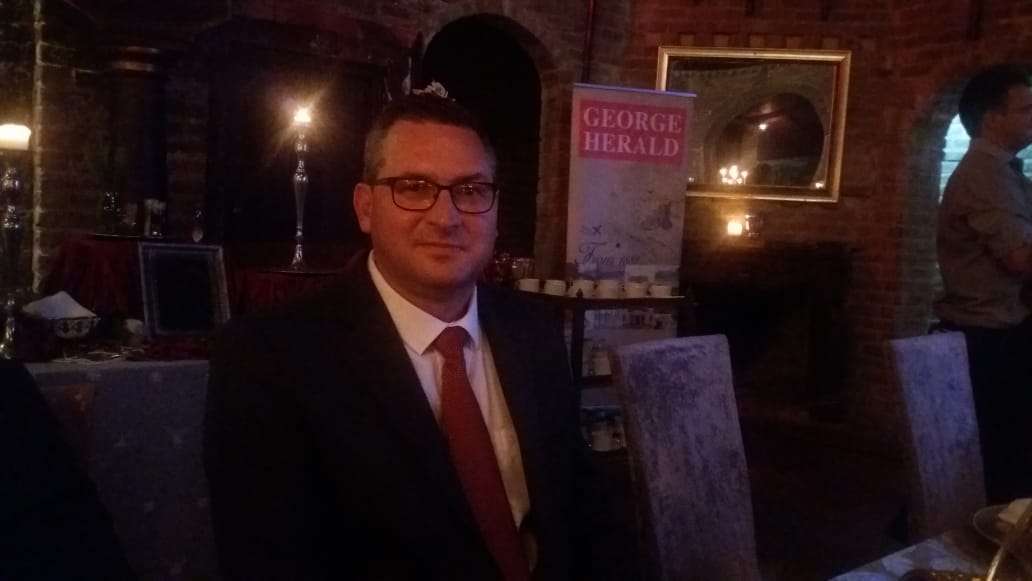 Servaas de Kock of Group Editors at the event this evening. Photo: Eugene Gunning
'We bring you the latest George, Garden Route news'