Sponsored Content
BUSINESS NEWS - For as long as you can remember, you've probably been told that breakfast is the most important meal of the day.
But you've also heard that sugary cereal should be considered as part of a healthy, complete breakfast.
So, what's true, and what's totally not worth your time?
Coffee is Bad for You
Like most beverages, coffee isn't bad for you if you drink it in moderation. So, there's no need to give up your morning latte in pursuit of better health. In fact, the right amount of coffee is actually good for you.
Research has found that two cups of coffee can reduce post-workout muscle pain by up to 48%.
Another study found that strong black coffee prevents cavities by killing the bacteria that promote tooth decay.
A Cup of Coffee Counts as Breakfast
Most dictionaries (at least the ones that should be taken seriously) define coffee as a beverage, not a meal. No one can deny the satisfaction that comes with sipping a latte first thing in the morning. But a meal is made up of more than a drink, no matter how good that drink is. You would never consider a glass of orange as a healthy substitute for a complete breakfast, so why do the same with coffee? Coffee should always be paired with a hearty breakfast to give you the fuel you need to tackle the day.
Eggs are Bad for Your Cholesterol
Eggs are an excellent source of protein and they're also high in cholesterol, but contrary to popular opinion, the cholesterol in eggs doesn't seem to raise blood cholesterol levels the way other cholesterol-containing foods do.
Carbs are a Cause for Concern
Carbs aren't inherently bad for you. That being said, not all carbs are created equally, and some are definitely better for you than others. Some of the healthiest foods are high in carbs. If you're really worried about your plate's carb count, limit instead of removing certain foods entirely from your diet.
Surprisingly, common breakfast foods such as bacon and eggs are packed with carbs. One fried egg usually has 0.8 grams of carbohydrates, and 100 grams of pan-fried bacon has only 1.4 grams of carbs.
Eating Breakfast Prevents Overeating
Nope. There is no guarantee that eating breakfast will reduce your calorie intake later in the day. Granted, people who skip breakfast are usually much hungrier at lunch than those who had a highcarb or high-fibre breakfast. But people who eat breakfast don't necessarily consume fewer calories during the day, even though they might be better equipped to control their cravings. If you had a hearty breakfast, but still can't stop munching during the day, you're probably eating because of boredom, stress, convenience, and not hunger.
Skipping Breakfast Aids Weight Loss
It's a common belief that skipping breakfast will help you keep off weight. This is far from the truth. Skipping any meal means you miss out on important vitamins, minerals, and nutrients. Weight loss and weight management depend on making the right choices about food, which includes eating a healthy breakfast.

It's time to rethink breakfast. A lot of the things we've always believed about the first meal of the day aren't true. If any of these myths have stopped you from ordering the breakfast you deserve at your favourite family restaurant, it's time to put them to bed once and for all.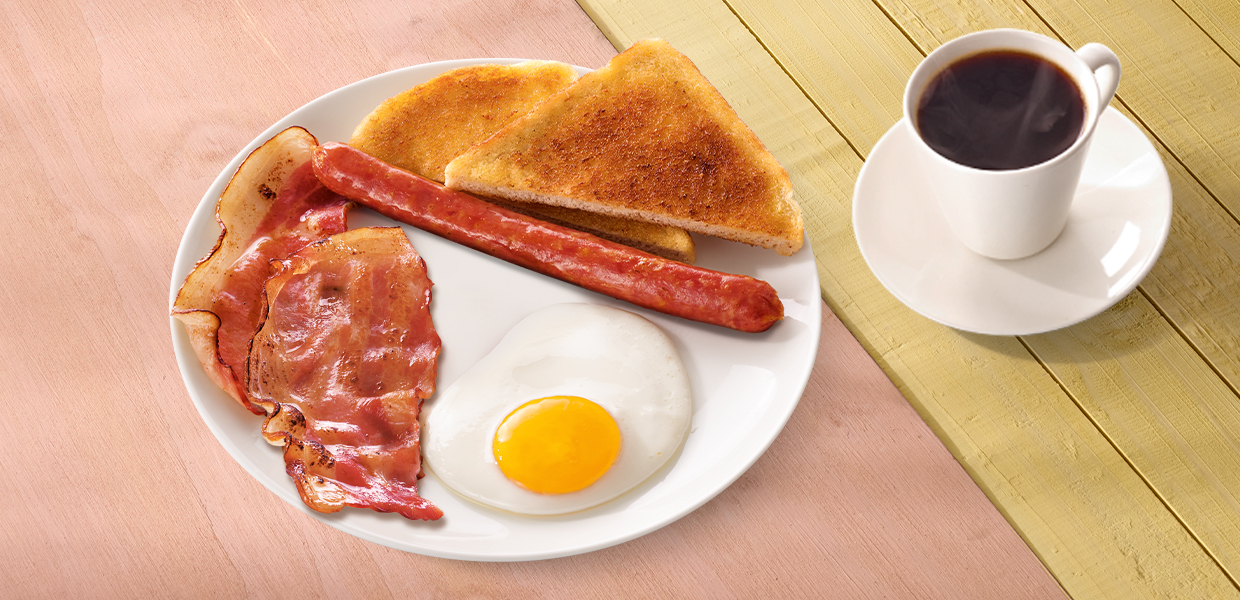 'We bring you the latest George, Garden Route news'