Sponsored Content
BUSINESS NEWS - So far, 2020 has seen one of the biggest and quickest market down- and upswings in the last 100 years in the stock markets. If you overreacted and let emotions get the better of you, you ran the real risk of the permanent loss of capital.
The following four investment lessons should always remind us of how to behave over time with our investments.
In every market, the investor controls what matters most
Extreme volatility in markets can make the average investor quite depressed and uncomfortable at times. We have to remember, however, that the predictor of our eventual financial success is not about who is elected as president in the USA, or what President Cyril Ramaphosa says when he addressed the nation on television again, but you. Successfully growing your investments is quite often made up of uncomplicated things like having a globally diversified portfolio and getting good advice.
Over the past 20 years, the JSE returned an average of 13.6% a year *, but If international experience is anything to go by, the average investor probably got about half of that, with inflation eating up about 5.4%. The average investor moves in and out of the market and makes emotional decisions. Emotional investment decisions can be one of the biggest destroyers of wealth in the long run.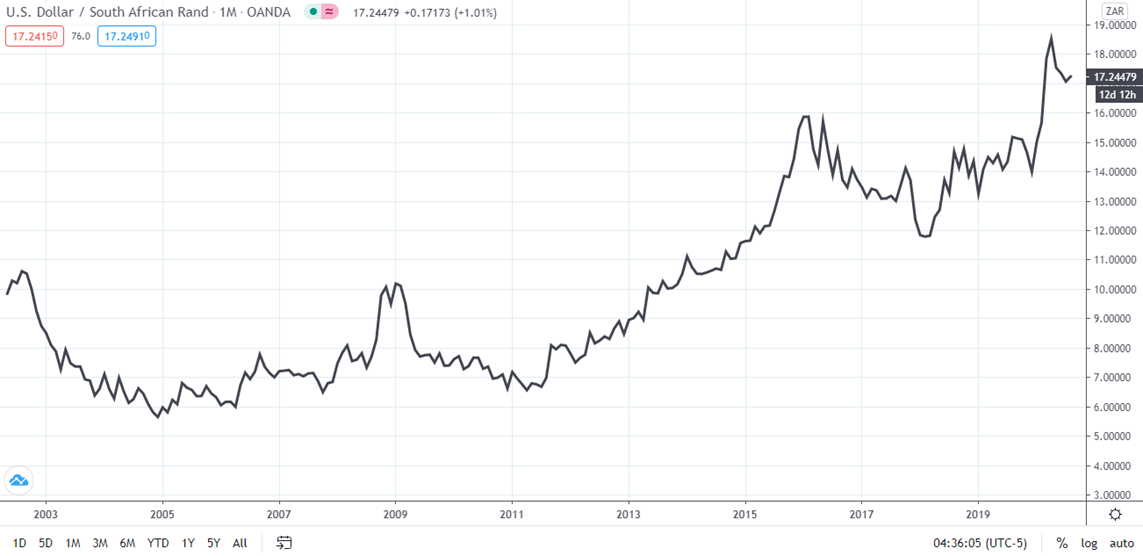 *Source: Coronation Equity Fund fact sheet 30 September 2020, JSE benchmark returns from September 2000 to September 2020
Risk is the likelihood of permanent loss of capital
Risk is not investment underperformance, but real risk should rather be viewed as the probability of permanently losing your money. Real risk is the probability that you will not be able to live the kind of life that you have dreamed of.
Those with a long-term investment horizon holding a globally diversified portfolio including the various asset classes, should not necessarily consider themselves as taking on too much risk.
Start today and start again tomorrow
Compound interest is the secret to building wealth in the long run. The way to maximise the power of compounding is to start today and invest consistently.
The earlier you start, the more that becomes a habit, and thus second nature to you.
If you are nearing retirement age or already retired, the same principle applies, as compounding growth on your investment throughout your retirement phase remains key in achieving your investment goals.
Trouble represents opportunity
So few of us manage to successfully view a downturn as the opportunity that it truly is. You have to commit yourself to investing regularly and even increasing your savings when times are rough in the markets.
Warren Buffett's said it best: "be greedy when others are fearful, and fearful when others are greedy".
Our office details in the Garden Route:
PSG Mossel Bay Diaz
Sioux Building
16 Sioux Street
Mossel Bay
PSG George Central
Dynarc House, 2nd Floor
31 Courtenay Street
George
Follow us online:

'We bring you the latest Garden Route, Hessequa, Karoo news'