Gallery
WILDERNESS NEWS - Renowned puppet master and movement expert Roger Titley from Knysna and his creatures team brought his incredible puppets to life in Wilderness at the art festival last weekend.
The sea creatures and birds were operated by members of the York High drama club.
Festival organiser Carole Durrant says it was the best festival ever and they had lots of feet coming through.
Photo gallery: Puppets come to life in Wilderness
They are also extremely pleased that the Night of 1 000 Drawings event, where doodles were sold at R100 each, raised R32 000 for the Seven Passes Initiative in Touwsranten.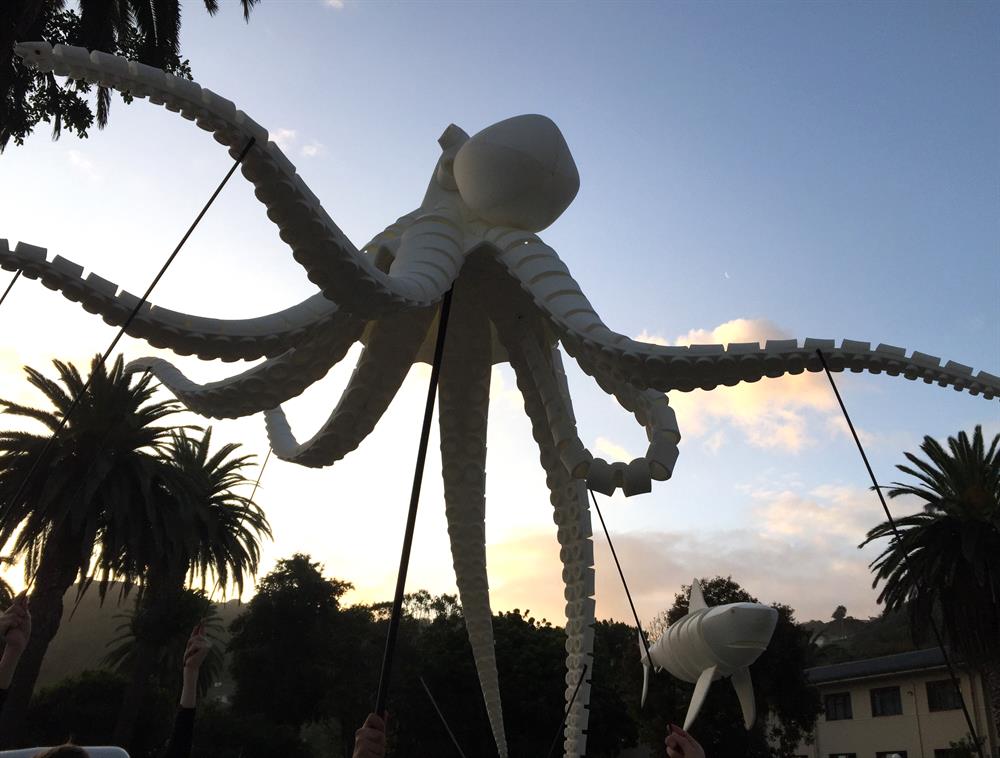 Larger than life!
'We bring you the latest George, Garden Route news'