NASIONALE NUUS - Seniors word genooi om van die geleentheid gebruik te maak om hulle musiek- en geselstalent te wys in die ATKV se Seniors 55 -talentkompetisie wat verlede week bekend gestel is.
Die bestes in elke kategorie sal opgeneem word vir die ATKV se CD, Omgee-CD2 - Ons eer ons senior burgers.
Die kategorieë is soos volg:
Sing enige Afrikaanse liedjie;
Sing enige Afrikaanse christenliedjie;
Speel enige Afrikaanse musieknommertjie met enige musiekinstrument (solo, duet of trio);
Vertel 'n Afrikaanse humorstorie wat drie minute duur.
Pryse op die spel sluit in twee nagte se ver-blyf (middel van die week) by 'n ATKV-oord, boekpryse van LAPA Uitgewers, 'n kopie van Ons eer ons Senior Burgers (CD1 en CD2), en 'n kopie van Trevor Nasser se CD, Klassieke Keur.
Persone wat wil inskryf, kan hul liedjie, musiekinstrumentspel of storievertelling op 'n CD opneem en instuur. Oudisies kan egter plaasvind waar nodig.
Stuur 'n SMS na 082 925 1488 om jou inskrywingsvorm te bekom. Dui duidelik aan waarheen dit gefaks, gepos of per e-pos aangestuur kan word. Die CD en inskrywingsvorm kan gestuur word na ATKV Centurion, Posbus 8773, Pretoria, 0001.
Ou bekendes in die vermaakwêreld is op die paneel van beoordelaars. Vir die sang is dit Francois van Heyningen, Gert van Tonder, Jan de Wet, Lance James, Lucille Ackerman, Manuel Escorcio, Min Shaw, Pieter van der Westhuizen, Sonja Herholdt, Rina Hugo en Wanda de Kock-Bam; en vir die musiek is dit Johan van Rensburg, Lieb Bester, Martin Lane, Nico van Rensburg, Pieter van der Westhuizen, Theo Erasmus, Trevor Nasser en Riaan Cruywagen. Elias Nel, Jammies Jamneck en Ollie Viljoen sal die stories beoordeel.
'n Pryswennerskonsert sal einde Junie in Pretoria plaasvind.
Die sluitingsdatum vir inskrywings is 31 Mei.
Enige persoon van 55 jaar en ouer wat nog nie 'n CD op enige winkelrak verkoop het nie, mag deelneem.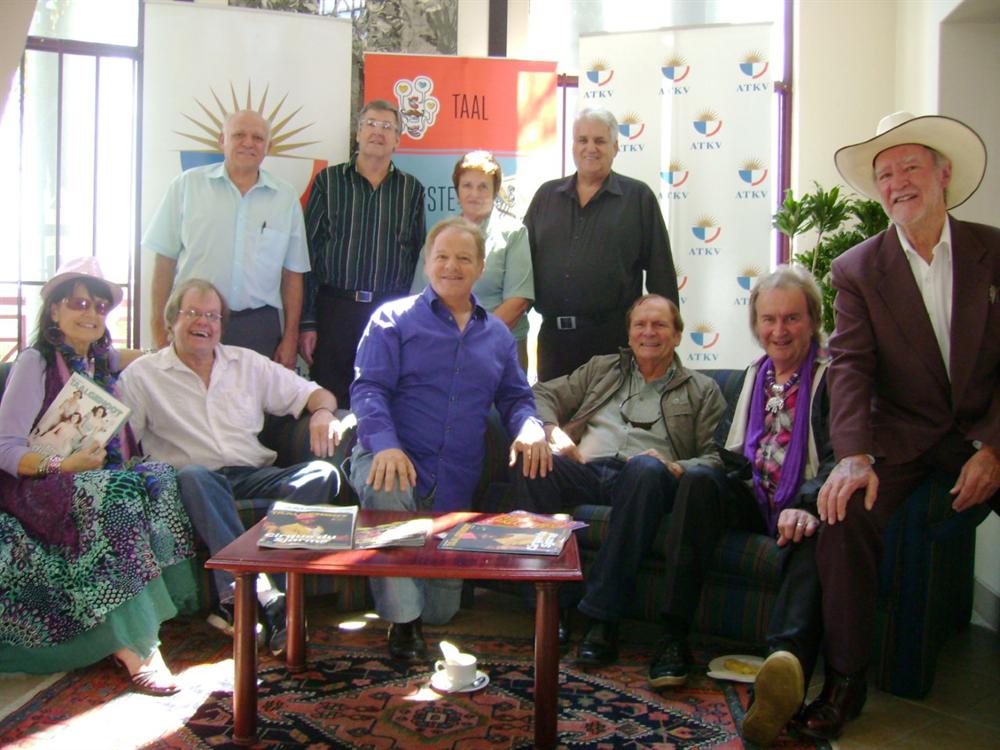 Lede van die beoordelaarspaneel vir die Seniors 55 Talentkompetisie by die amptelike mediabe-kendstelling by die ATKV-hoofkantoor in Randburg, van links, voor: Min Shaw, Jammies Jamneck, Manuel Escorcio, Gert van Tonder, Martin Lane en Lance James; agter: die Centurion-projekbe-stuurspan Sakkie Kotze (voorsitter), Dirk Swanepoel, Beatrice Kotze en Leon Arnaud.