GEORGE NEWS - Khumba on Stage is back by popular demand with matinee and evening shows at the Oakhurst Insurance George Arts Theatre. Shows are on 26 and 27 April and from 3 to 6 May.
Children attending the show in December last year were so enchanted that they joined the actors on stage at the end of the show to do a few dance steps to the joyful music.
Director Bronwyn Stammer, co-director Madie Calitz and producer Carina Rademan Beukes together with their cast and crew are hard at work rehearsing to once again put forward an energy-charged show.
The show lasts 90 minutes and is fun for young and old.
The storyline is engaging and young children are usually caught up in the tale of adventure as Khumba goes in search of the magic pool in a quest to be like the rest of his zebra herd.
The play is based on the South African animated film Khumba and the Arts Theatre was the first in the country to be given the rights to put on a stage show.
Tickets can be bought at the theatre box office at 125 York Street, George, or online at www.georgeartstheatre.co.za.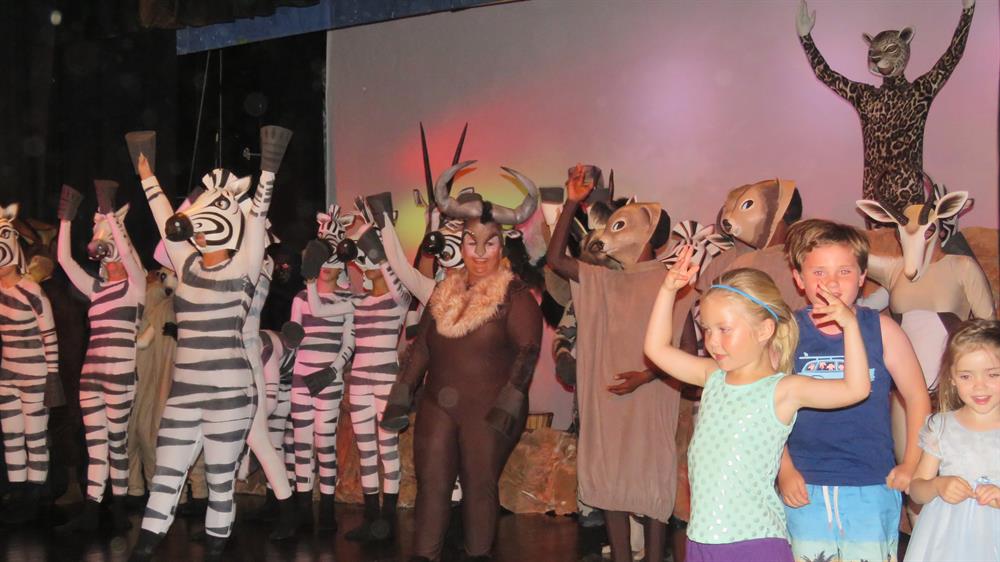 Khumba on Stage is back by popular demand on 26 and 27 April and early in May. Children from the audience (right) joined in the dance at the show's previous run. Photo: Pauline Lourens
'We bring you the latest George, Garden Route news'