SOUTHERN CAPE NEWS - The Southern Cape community radio station, Edenfm, celebrated its 15th birthday in style on Thursday 17 May with a gala event in the parking area at Shamrock Place in York Street, where the station's main studios were changed into a fairy world with canvas and lights.
Among guests were the station's business and government clients. It was a black tie affair and the guests looked like royalty as two youth bands entertained them with some good local sounds.
Young students from the Francois Ferreira academy served some delicious cuisine which made it a night to remember.
George Acting Mayor Mary-Anne Clarke welcomed the guests and station manager, Morné Pietersen gave an overview of the station's successes and challenges over the past 15 years. He said that their success can be attributed to a team of professional and passionate radio practitioners with the vision to inform, educate and entertain the Southern Cape community.
He said messages of support and well wishes were rendered by Eden Mayor Memory Booysen and Khathutshelo Ramukumba, CEO of the National Youth Development Agency and a past presenter of Edenfm.
The keynote speaker, Pinky Kekana, spoke about the role of community media in society. "The national government and the department of communication are seriously looking at the challenges of funding, content and governance that some community stations face," she said
Pietersen thanked Nomonde Makhubalo, Edenfm's marketing and sales manager who planned the successful evening, and everyone who support them and believed in them to make the dream of a local radio station a reality.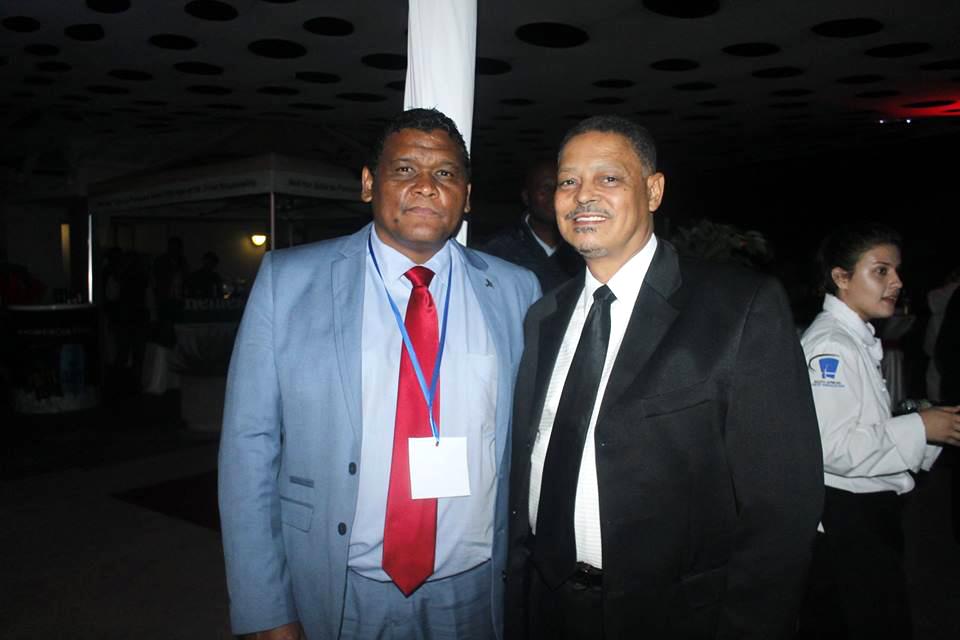 EDENfm manager, Morné Pietersen (left) with Daniël Johnson from the Western Cape treasury.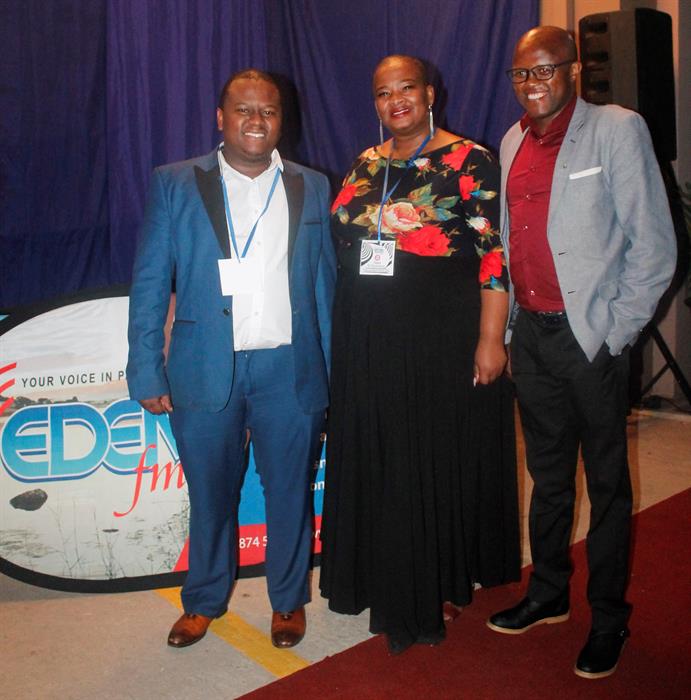 From left: Mfundo Magaba from Government Communication and Information Systems (GCIS), EDENfm marketing manager Nomonde Makhubalo and Sifiso Mtsweni, the executive chairperson of the National Youth Development Agency.
'We bring you the latest George, Garden Route news'