GEORGE NEWS - Members of the local orchestra and choir, Carpe Musicam! (CM!), entertained an unexpectedly big crowd to Christmas music on Saturday evening.
A total of 500 people, young and old, sat in awe as CM! brought them the joyous sounds of Christmas at the Outeniqua Transport Museum. Traditional Christmas carols such as Away in a Manger, O Come All Ye Faithful and Hark, The Herald Angels Sing were heard, as well as entertaining variations on Deck the Halls and Jingle Bells.
Leroy Anderson's Christmas Festival Overture was played in its entirety and provided a firm foundation on which to build the show.
The Brazilian carol, Repousa Tranquillo, o Miego Jesu, and South African favourite, Somerkersfees, added a touch of the Southern Hemisphere to predominantly Northern Hemisphere music.
The evening was made extra special for young recorder soloist Ethel Phiri who was joined by the choir's youngest member, Mari Robertson, for a duet rendition of the first verses of Away in a Manger. The two were accompanied by junior violinists Annika Schröter and Saskia Campher.
Phiri, who is from Thembalethu, was part of CM!'s recorder training programme this year and received a brand-new violin on Saturday night to continue her music education with CM!-sponsored lessons.
This will enable her to join the orchestra by July next year.
CM! encourages younger members to join their ranks in order to build an ongoing love of orchestral and choral music in the Southern Cape.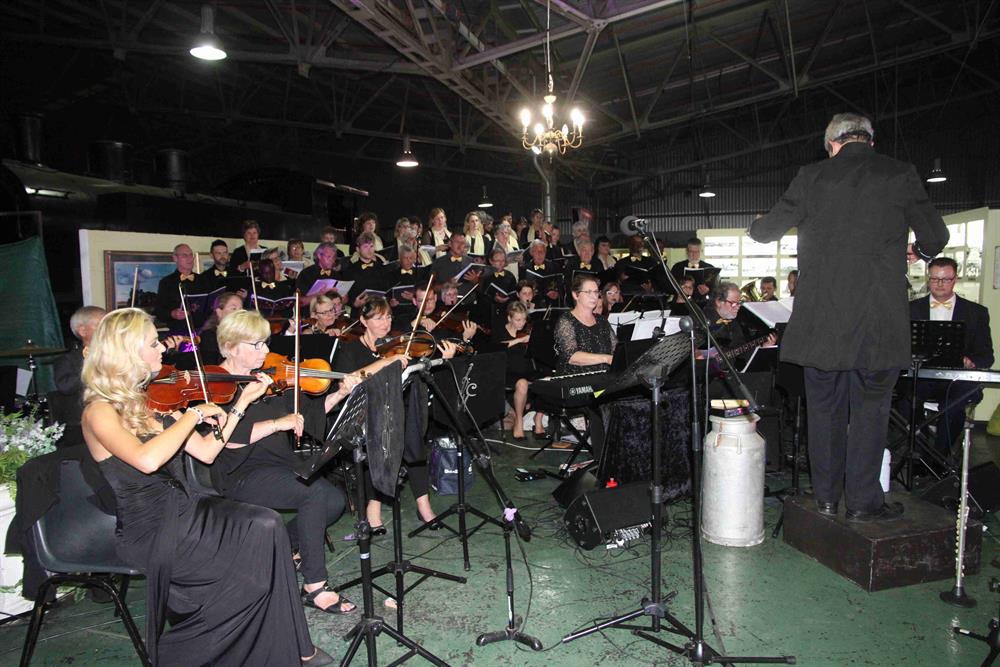 The Carpe Musicam! orchestra and choir with their conductor, Norman Carless.
Carpe Musicam! left the audience in awe.
'We bring you the latest George, Garden Route news'