GEORGE SAILING NEWS - George Lakes Yacht Club (GLYC) won the junior section of the annual inter club regatta which was held at the Knysna Yacht Club last weekend.
A total of 53 boats competed, representing six sailing clubs from the Western and Eastern Cape regions. The competitors were divided into three fleets: seniors, juniors and catamarans.
With good weather and enough wind seven races could be completed. Redhouse Yacht Club won the senior section and Knysna Yacht Club (KYC) took honours in the catamarans fleet.
The individual winners were: Conrad Holm (GLYC) - junior fleet, Yorgi Divaris (KYC) - senior fleet and Declan Nurse (KYC) - catamarans.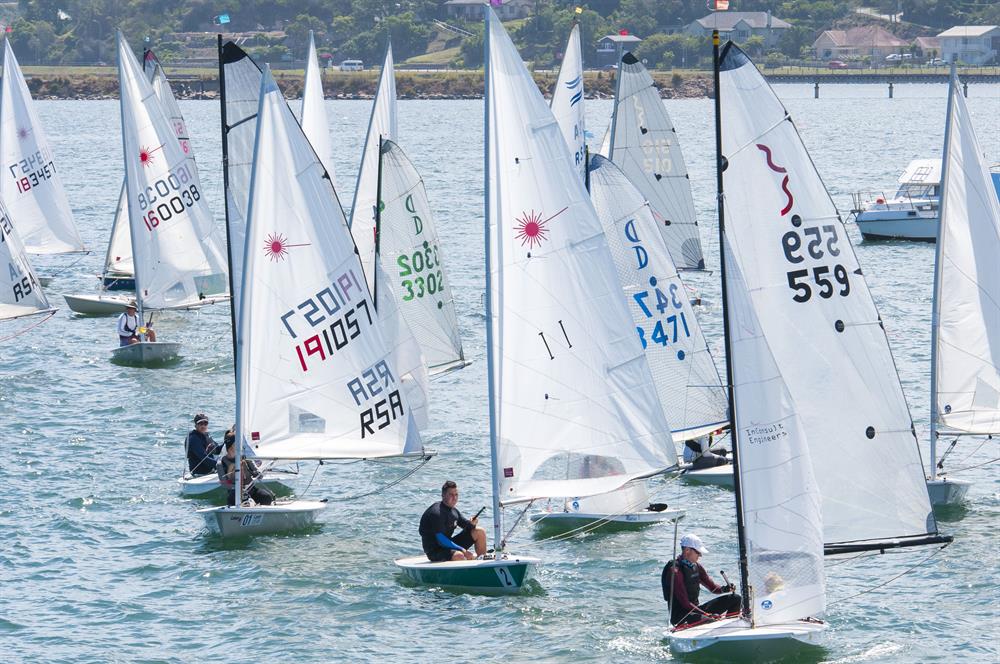 A total of 53 boats competed in the annual inter club regatta which was held at the Knysna Yacht Club last weekend. Photos: Elle Redman
'We bring you the latest George, Garden Route news'