RUGBY NEWS - The Youth Office and Sport's Department of George Municipality held the Mayoral Youth (MY) 7's rugby tournament where several teams participated with a surprise visit from Springbok player, Warrick Gelant.
Cllr Jean Säfers also attended the day with the youth.

On this day, 19 December 2017, what concluded to be a successful day on the Blanco Sports field. The teams participating were the self-named, THB's, The Stupas, Silvertown (Syferfontein), Bozas and the Skeem Pumas.

Kicking things off at 10:00 with The Stupas from Blanco versus Silvertown (Syferfontein) from Pacaltsdorp, the team from Blanco reigned victorious with an enormous victory over the Pacaltsdorp team. With the teams, all fighting for a spot in the final, it was the THB's and The Stupas who provided the crowd with a showdown that commenced at 15:00. After some crunching tackles and scintillating line breaks, the high intensity final was clinched by The Stupas by the smallest of margins. The final score was 17-14.

Without informing the players of his arrival, the Youth Office thought it well to surprise the fans and players with a visit from Warrick Gelant - Springbok and Bulls rugby player. After one fan broke the ice by asking Gelant for a photo with him, one by one the teams approached the Springbok for a photo or two. The fans and Gelant duly appreciated the short time together with the teams calling him on his High School Nickname, "Boogey", and some exclaiming, "Warrick Gelant is my yster".

The Youth Office expressed their appreciation to Gelant for his involvement at the event.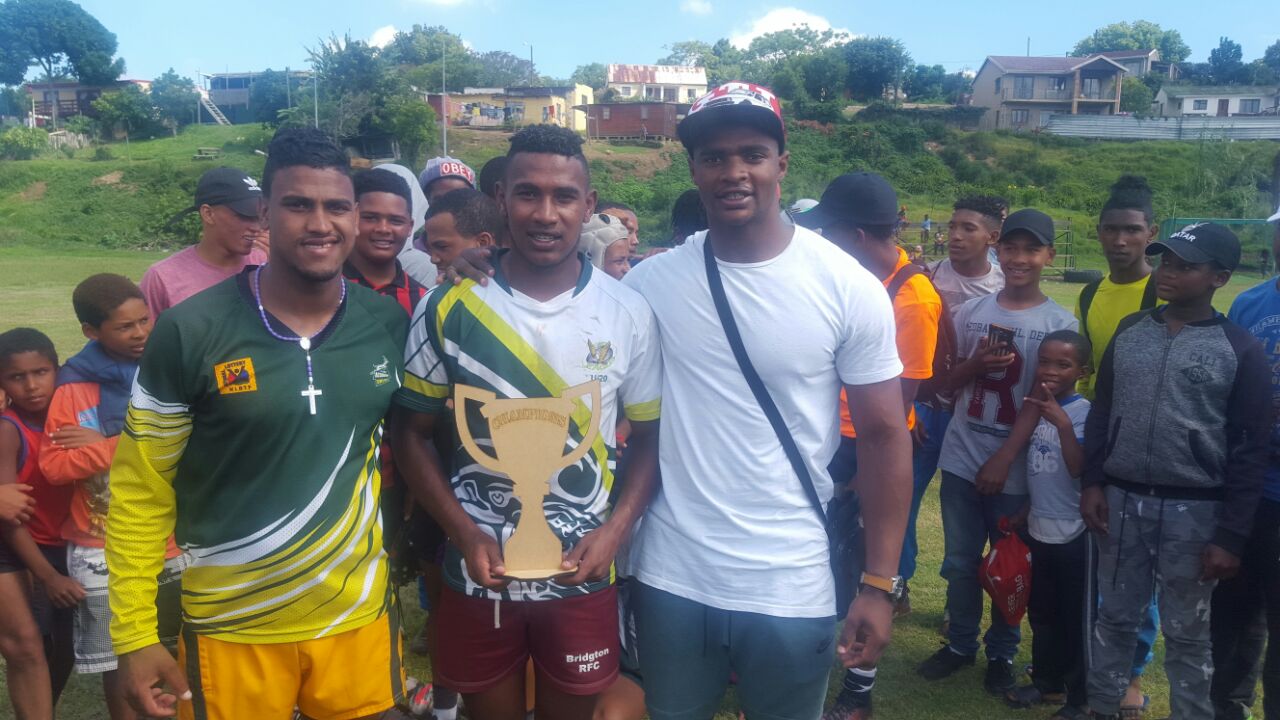 Match Referee Francois "Habana" Williams (left), The Stupas' Captain Renaldo Fortuin (middle) and Warrick Gelant.
Councillor Jean Säfers (back left) from Blanco, Youth office representatives, Gerald Smit (back middle-left) and Lynton Spies (front left), welcoming the Blanco neighbours from Pacaltsdorp, Syferfontein (7's team name: Silvertown).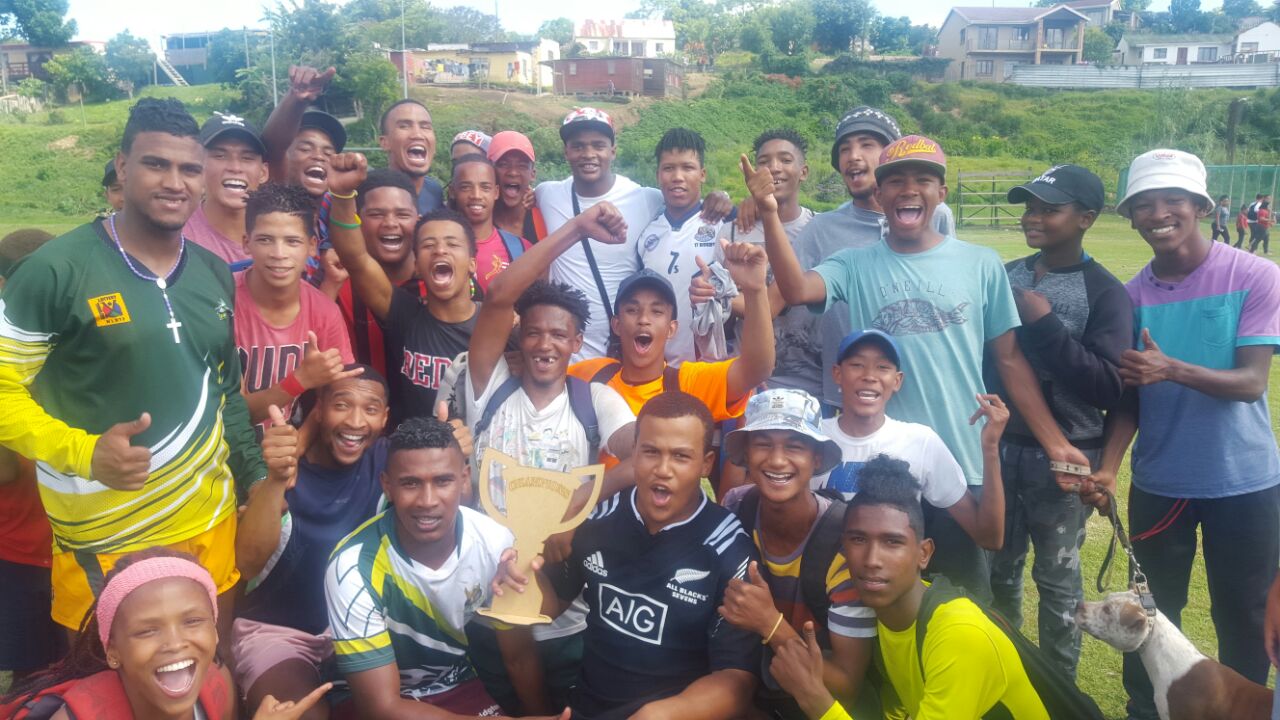 Warrick Gelant (middle back) and Varsity Cup Referee, Francios "Habana" Williams (front left), with The Stupas holding their championship trophy in their hands.
Issued George Municipality, 17 January 2018